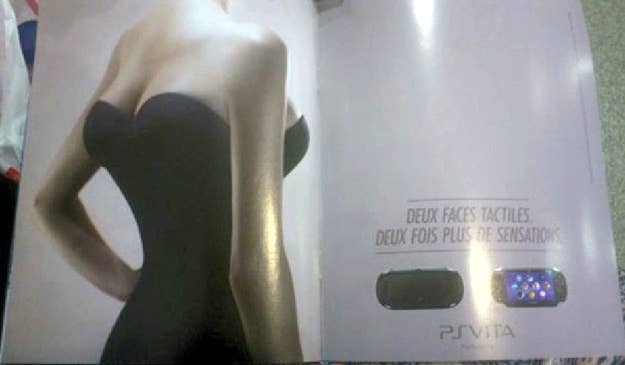 Copy translation: "Touch both sides. Twice the sensations."
See, the Vita has a front touchscreen and rear touch panel, which means something to gamers, I guess. I am not a gamer.
Several people have blasted the ad on Twitter, according to Digital Spy.
Also, a spokesperson for Sony Computer UK told them that "this advert is not creative that we are (or would) consider running in the UK."
The ad is more stupid than sexist—though it is that too.
She does one up the Totall Recall three-boobed escort.
Read more about the ad and the Vita on Digital Spy.