An Entire Amusement Park Crushed Into 4-Meter Cube
Holy SHIT.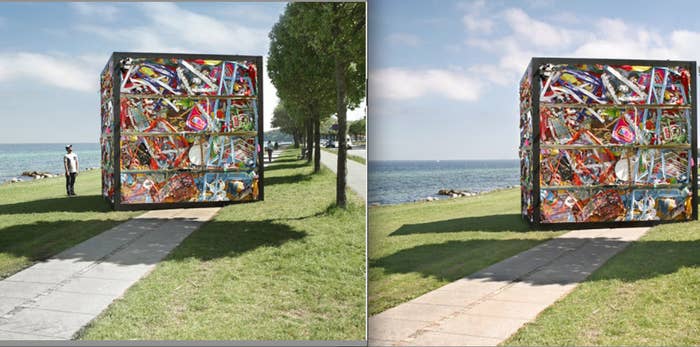 It's the latest piece by Australian creative collective The Glue Society, most famous for their global warming sculpture, "Hot with a Chance of a Late Storm" (see it below).
Here, James Dive has compacted an entire fair – including rides, games and prizes — into a four meter cube.
The sculpture, "Once", is on display in Aarhus, Denmark, until July 1.
Said Dive: "The project is about the finality of a missed moment. Creating [it] was undoubtedly the most violent process I've ever embarked upon."
God, I hope there is video of said process.
Via: Creative Review.

I want her.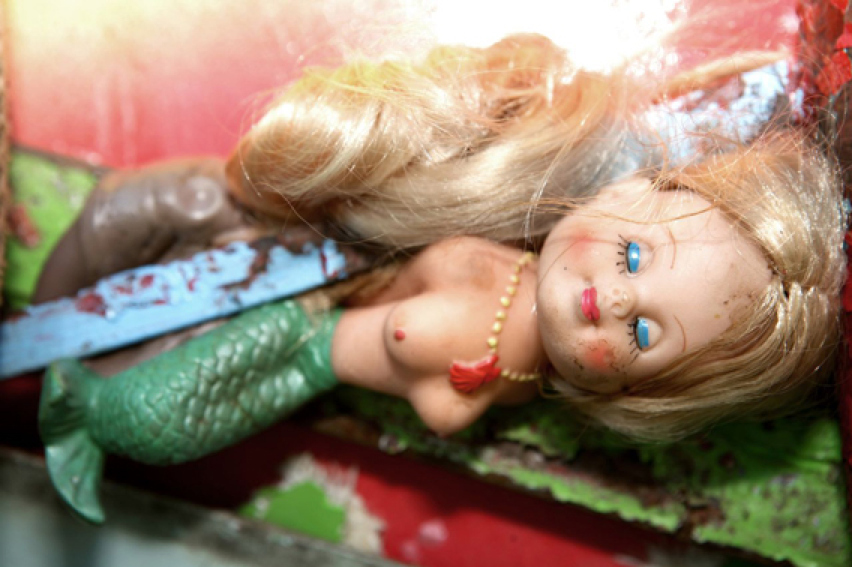 "Hot with a Chance of a Late Storm"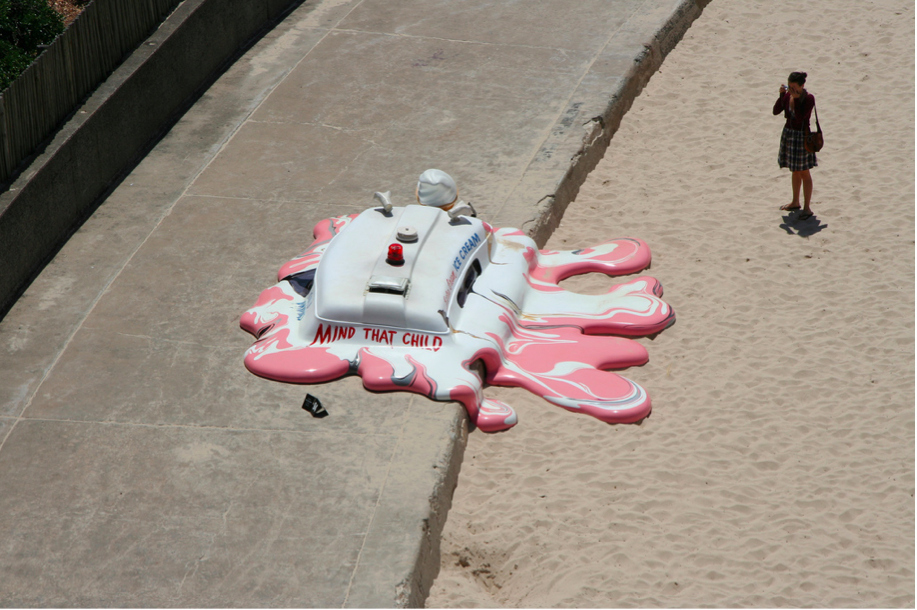 The Best Ad Blogger in the World™ (™ pending), which is akin to being the best ice hockey team in Paraguay, but there it is. I rant about ads, good and bad. SEND ME TIPS: copyranter@gmail.com

Contact copyranter at mark.duffy@buzzfeed.com.

Got a confidential tip? Submit it here.