This Image Is Not From The 2014 Brazil World Cup
Debunk alert! That photo of a woman in a trash dumpster is old — but still devastating.
A lot of people have been sharing this photo of a woman rooting around inside a dumpster as soccer fans passed by, saying that the photo was taken in São Paulo after Thursday's World Cup match between Brazil and Croatia.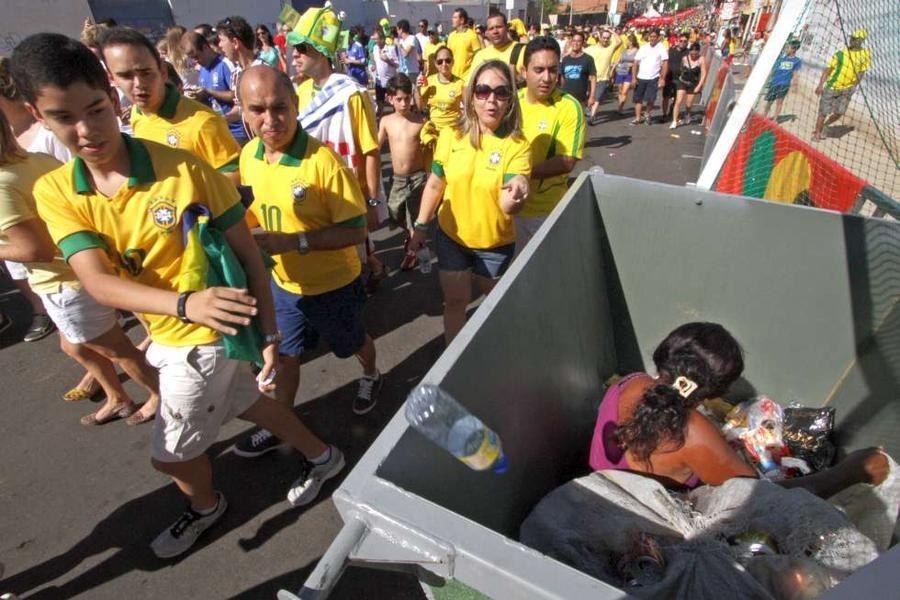 The photo was actually taken in June 2013 by Edimar Soares after Brazil faced Spain for the Confederations Cup.
Here is the full photo sequence.