Twitter user vmz80 was among the first to notice the extremely unfortunate placement of an ad in Friday's edition of Folha de São Paulo, one of the biggest newspapers in Brazil.
That's...not good.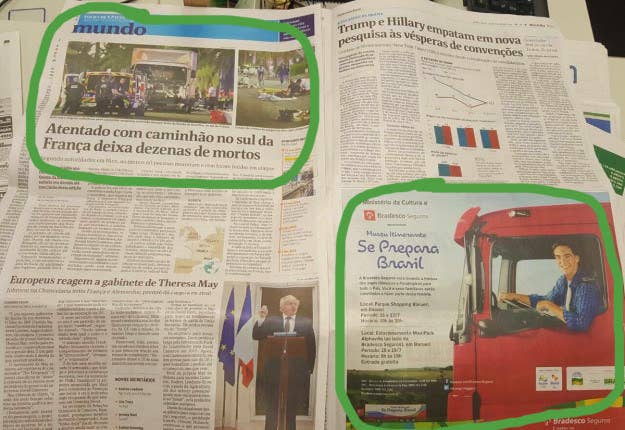 So much NOPE.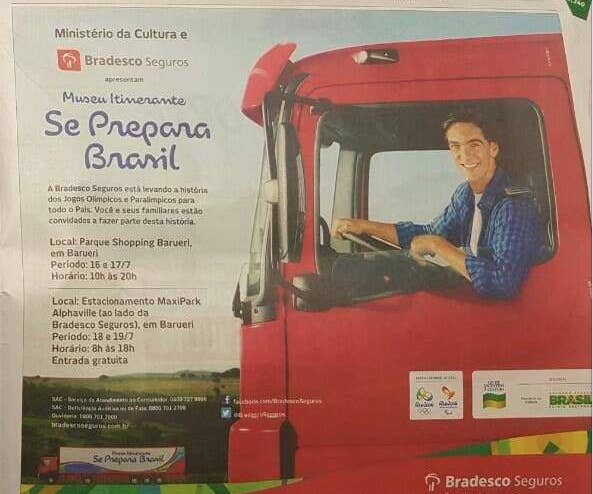 The unfortunate coincidence happened in the national edition of the newspaper. The São Paulo edition, though, had the news from Nice spread over two pages.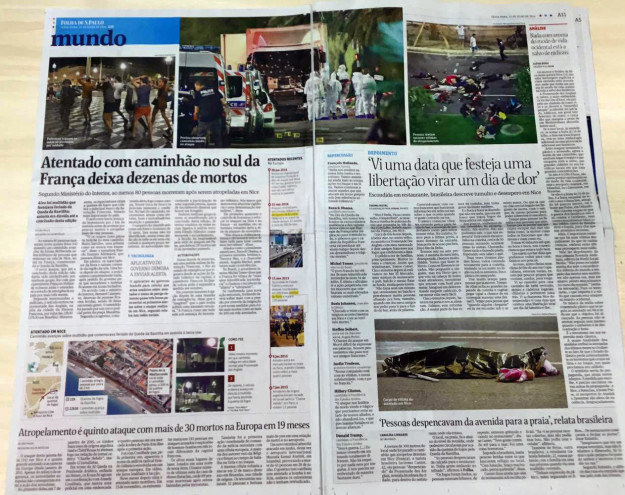 The online version of the newspaper was the same as São Paulo's local edition.