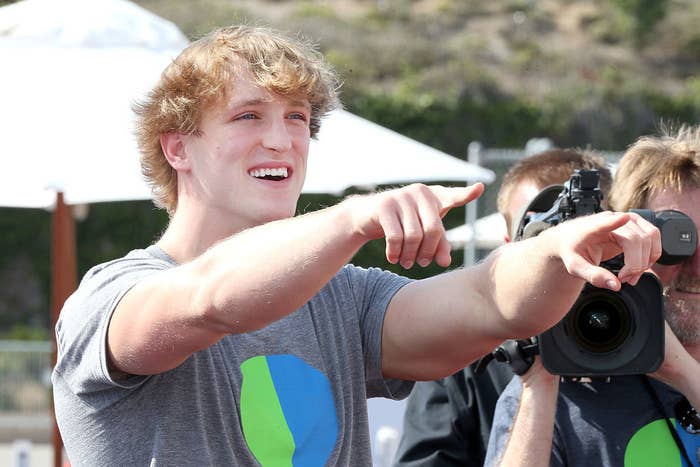 YouTube has restored ads to Logan Paul's channel 18 days after he was suspended amid uproar over his on-camera antics.
Paul, who has more than 16 million subscribers on the Google-owned platform, recently returned to YouTube after going on a self-imposed hiatus after international outcry over his Japanese "suicide forest" video, but that didn't stop business deals from being terminated.

The ads were restored after his team acknowledged that they had reviewed and understood the platform's community guidelines and advertiser-friendly guidelines, according to a YouTube spokesperson.
Paul's channels will continue to be ineligible for Google Preferred advertising and remain on a 90-day probation period that keeps his content off the Trending tab and nonsubscriber notifications.
YouTube temporarily suspended ads on his channels Feb. 8 in response to what it called Paul's "recent pattern of behavior," which days earlier had included tasing a dead rat and taking a live fish out of his pond to "perform CPR." He also recently filmed his citizen's arrest of an intruder at his home.
While YouTube's temporary ad suspension cut Paul's income stream, estimated by some experts to be more than $1 million a month, he continued with his daily vlogging while promoting his lucrative Maverick merchandise line of loungewear. And during the no-ad period, he continued to grow his fan base, adding more than 100,000 YouTube subscribers.

Still, Paul will continue to grapple with other consequences. In January, the company removed his channels from Google Preferred, a program that allows companies to sell ads on the channels of the top 5% of YouTube's most popular content creators. YouTube also said that it would not feature Paul in the fourth season of Foursome, a romantic comedy web series produced exclusively for YouTube Red, and put his new originals on hold.

But he has remained active. And despite the crackdown, he is still far from being out.
Earlier in February, YouTube CEO Susan Wojcicki told Recode's Code Media conference that Paul's videos, however egregious or controversial, had not violated the company's "three strikes" policy.
"We do have a three strikes rule, and if somebody violates [our policies] three times, we do terminate those accounts and we do that all the time," Wojcicki said. "He hasn't done anything that would cause those three strikes. We can't just be pulling people off our platform ... They need to violate a policy. We need to have consistent [rules]. This is like a code of law."