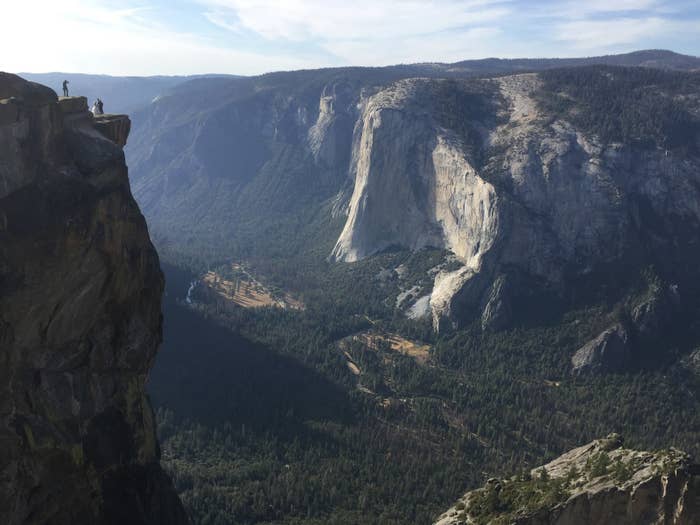 The married couple who fell to their deaths from a popular cliff at Yosemite National Park were Instagram travel bloggers from India who were reportedly last seen setting their camera up for a selfie.
The bodies of Meenakshi "Minaxi" Moorthy, 30, and Vishnu Viswanath, 29, were recovered roughly 800 feet below Taft Point on Oct. 26 after a specialized team was able to reach them, officials said. Together, they ran the Instagram account @holidaysandhappilyeverafters, where they posted about their world travels.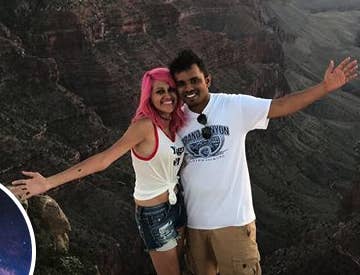 The couple, both science and engineering graduates, had recently moved to San Jose, California, with Viswanath working as a software engineer for the tech company Cisco.
"It is with great sadness that we learned of the passing of a Cisco employee, Vishnu Viswanath," a company spokesperson said. "As always, we will pull together to extend our support to Vishnu's family and our fellow colleagues during this difficult time."
Exactly how the couple ended up falling remains under investigation. But Viswanath's brother told NBC they had set up a tripod on the ledge to get a selfie. The next day, he said, park visitors saw the camera and alerted officials.

At Taft Point, visitors are able to walk to the edge of the granite ledge, not all of which has a railing, leaving little protection between one wrong move and almost certain death.
Jamie Richards, a spokesperson for Yosemite National Park, did not immediately respond to a request for comment. But she told the Mercury News that "Yosemite is an inherently wild place."
In March, Moorthy appeared to acknowledge the risks in an Instagram post in which she warned against "chasing likes" in dangerously staged photos. In the post, she is sitting on the edge of the Grand Canyon's North Rim.
"A lot of us including yours truly is a fan of daredevilry attempts of standing at the edge of cliffs ⛰and skyscrapers, but did you know that wind gusts can be FATAL??? ☠️ Is our life just worth one photo?" she wrote.
Moorthy and Viswanath aren't the first to die while visiting the overlook. In 2015, two rock climbers died after BASE jumping off the point and slamming into cliffs below. A GoPro camera mounted on one of the climbers' helmets caught the plunge.