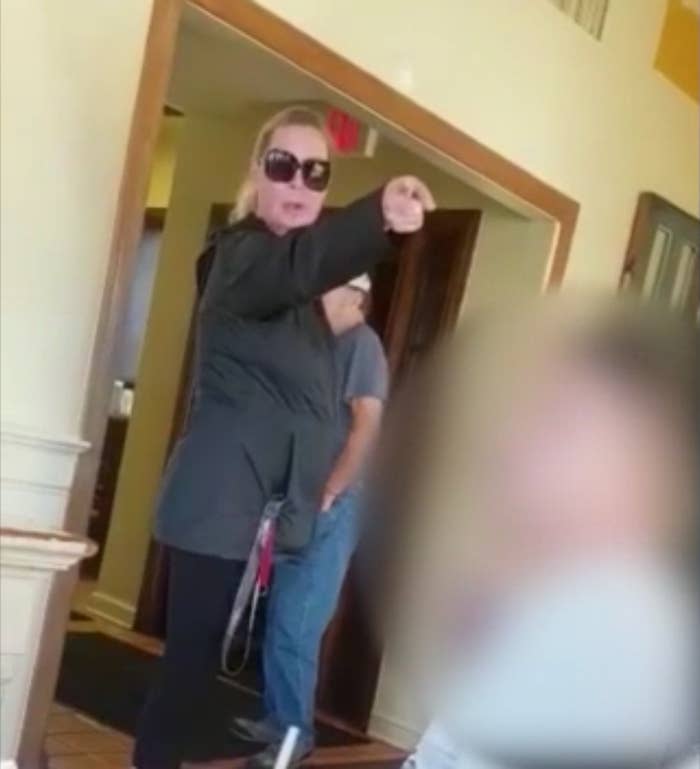 A white woman confronted a Spanish-speaking family last week while they were dining at a Virginia restaurant and demanded, "Show me your passports," the latest in a series of recent videos that have gone viral online showing minorities being confronted for doing normal things.

A Guatemalan woman recorded part of the hostile confrontation that occurred on Oct. 17 at Andy's restaurant in Lovettsville, Virginia. The woman shared the video with Telemundo 44, saying she did so to encourage others facing racist harassment to not stay silent.
In the video, the woman, whose identity was not known, screams obscenities at the Spanish-speaking woman who was dining at the restaurant with her 7-year-old child and other members of her family.

"Go back to your fucking country," the woman yells. "You do not fucking come over here and freeload on America."
Later outside the restaurant, the woman continued her rant, saying, "I'm tired of this shit. … You [censored] freeload on us!"

Loudoun County Sheriff's Office spokesperson Kraig Troxell said deputies responded to the restaurant over a report of a woman confronting customers.
"The female subject was asked to leave the business by the manager and she complied without any further incident," said Troxell. No arrests were made.
An employee at the restaurant told BuzzFeed News on Monday that they are not making comments about the confrontation and instead are just "letting things settle down."
But in a Facebook post, the restaurant condemned the actions of the harassing woman, saying she will not be welcomed back at the establishment.
"Thank you — and we mean this with all the aforementioned respect that you rightfully deserve — for never returning to Andy's," the restaurant said on Facebook. "You are not welcome."