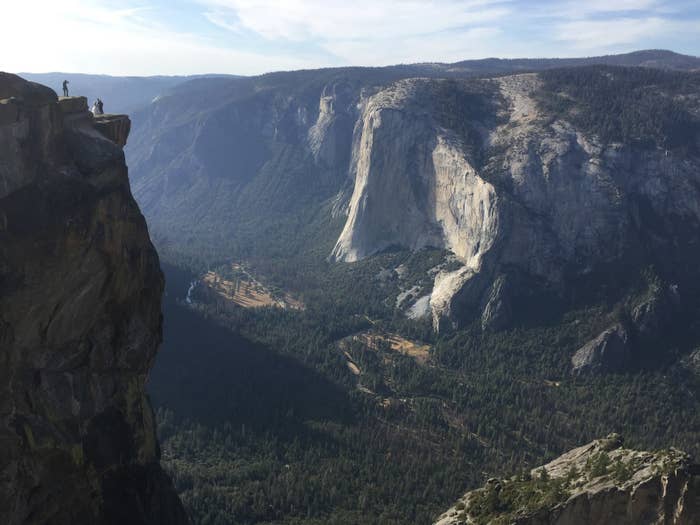 National Park rangers on Friday said they recovered the bodies of a man and woman who plunged from Taft Point in Yosemite National Park, officials said.
It was determined The pair, who were not identified, fell 800 feet from the popular lookout point, officials said.
The recovery required technical climbing and rappelling to reach them. And the California Highway Patrol assisted with helicopter support for a short-haul operation, officials said.
How they ended up in falling from the cliff is still under investigation and no further details are expected for at least several days.
At an elevation of 7,500 feet, Taft Point is west of Glacier Point, with views of Yosemite Falls and El Capitan.

This incident wasn't the first time someone has died while visiting the overlook, which is a popular place for marriage proposals. In 2015, two rock climbers died after BASE jumping off the point and slamming into cliffs below. A GoPro camera mounted on one of the climbers' helmet caught the plunge.
Fatal falls in the park in general are common each year. So far this year there have been 10, a park spokesperson told the San Francisco Chronicle.