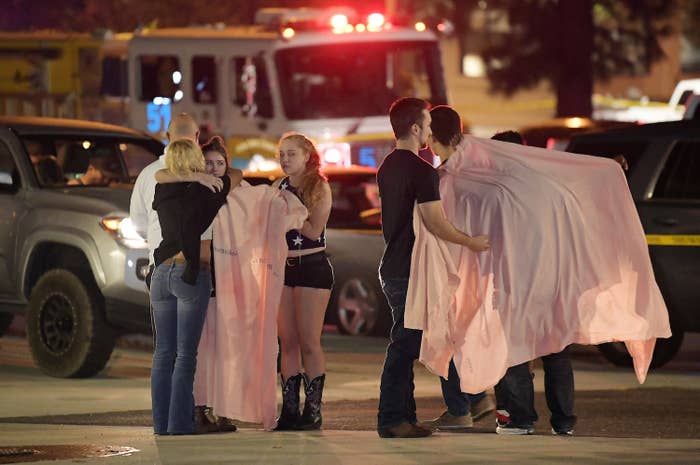 The Thousand Oaks shooter used a high-capacity magazine that, in 2016, California voters banned anyone in the state from possessing, but implementation of the law has been blocked by a lawsuit brought by the NRA and other gun rights advocates.
Authorities say 28-year-old Marine veteran Ian David Long used a Glock 21 .45-caliber handgun with an extended magazine to kill 12 people at the popular Borderline Bar & Grill Wednesday night.
Ventura County Sheriff Geoff Dean said Long obtained the gun legally, but did not immediately know where, when, or how Long obtained the high-capacity magazine. He also didn't know how many rounds were loaded.
In 2000, California outlawed the sale or purchase of magazines capable of holding more than 10 rounds, although anyone who already had them could keep them. But that changed in 2016 when 63% of Californians — spurred by the 2015 San Bernardino attack that killed 14 — voted to close the loophole and ban even the possession of higher-capacity magazines.
Proposition 63 was pushed hard by Lt. Gov. Gavin Newsom and lawmakers who argued that large-capacity ammunition magazines "significantly increase a shooter's ability to kill a lot of people in a short amount of time."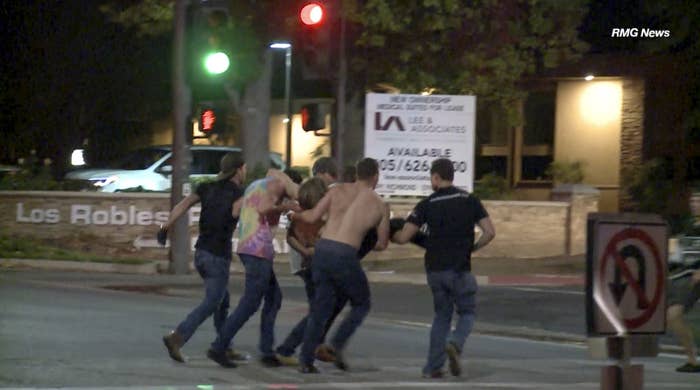 However, implementation of the legislation was quickly opposed by the California Rifle & Pistol Association — the official state association of the National Rifle Association — and five residents who sued, arguing the new rule would violate their Second Amendment rights by restricting their ability to defend themselves against a violent attacker.
"In confrontation with a violent attacker, having enough ammunition can be the difference between life and death," the lawsuit states.
Implementation of Prop. 63, which was to go into effect July 1, 2017, was since delayed by a federal court pending a final ruling on the case. And a final pretrial conference for the lawsuit isn't scheduled until March 11, 2019.

But Newsom, now governor-elect, told reporters Thursday that it was time to enforce laws that voters had approved.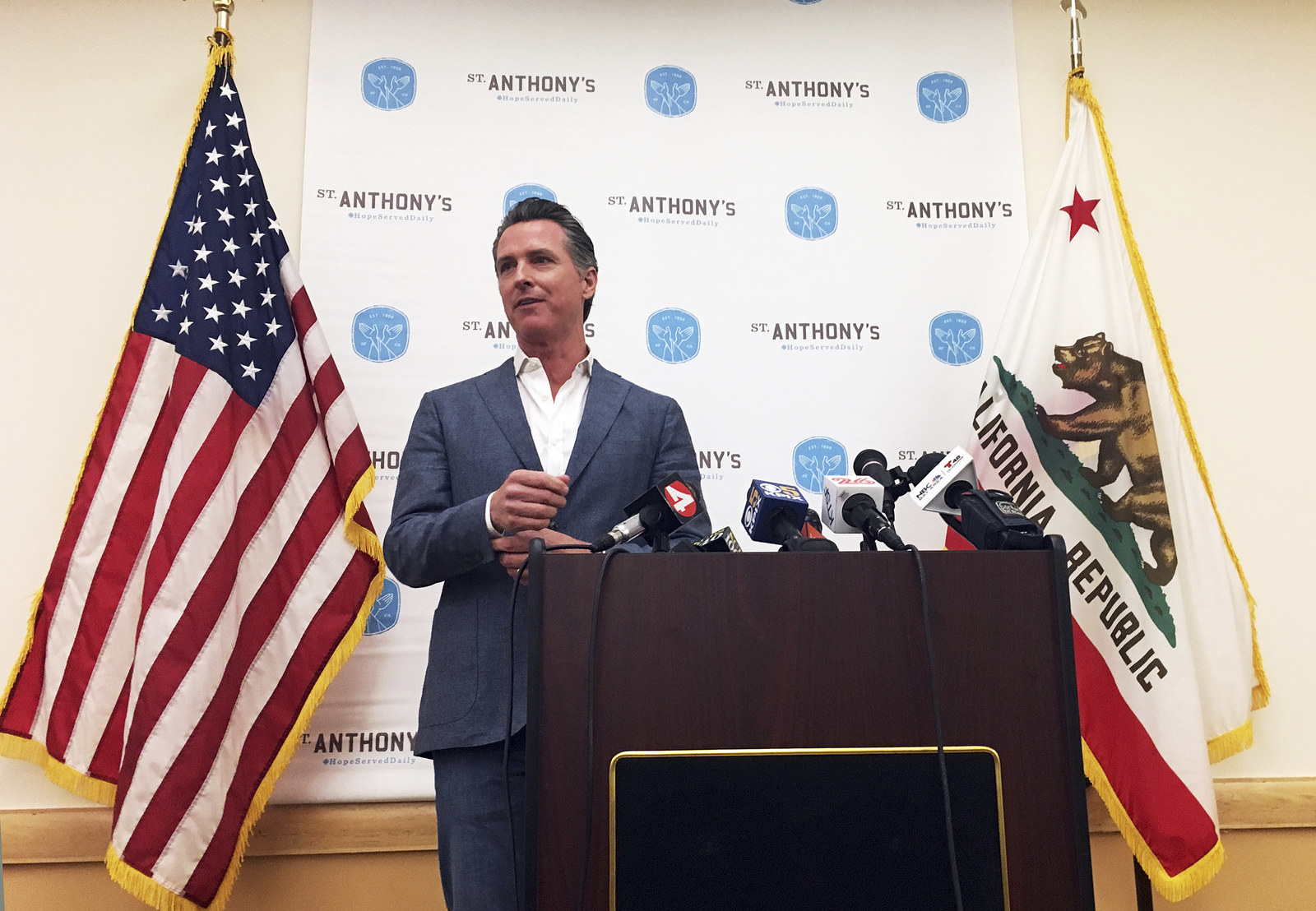 "So we've got to push those through, we've got to get out of the courts and we've got to implement them," he said.
Democratic Rep. Brad Sherman, who represents the nearby 30th Congressional District, also said on Twitter that "it's time for California to uphold the will of the voters."
Newsom also hinted at his news conference that he would be willing to push gun control limits even further.
"People that are dangerously mentally ill and have previously had incidences with law enforcement, I think those red flags are appropriate and I think California can continue to lead the nation in terms of advancing prohibitions," he said.
As has been the case with each new mass shooting, community members in Thousand Oaks showed up at vigils and gatherings with signs advocating for gun control and other measures to curb violence. Among them was Susan Orfanos, whose son, Telemachus Orfanos, was one of the 12 people killed at Borderline.
In an interview with BuzzFeed News, she said the time for action is now.
"I have two words: Gun control," she said when reached by phone Thursday afternoon. "Now, now, now, now. No more NRA. No more money. Gun control now."
Attorneys for the plaintiffs did not immediately respond to a request for comment. But the California Rifle & Pistol Association (CRPA) said in a statement Thursday that while they mourn the loss of life in Thousand Oaks, they "refuse to take the blame that is commonly misplaced on those of us who simply wish to protect ourselves, our families, or to shoot for sport."

Dean said officers who responded to Long's home earlier this year "felt he might be suffering from PTSD" due to his time in the armed forces. But investigators did not immediately know what motivated the Marine veteran to open fire. The CRPA, though, said it wasn't fair to punish all gun owners for one person's misdeed.
"We do not know what was going on in the mind of the terrorist who took the lives of the innocent victims in Thousand Oaks last night," the group said. "But we do know one thing for sure: punishing the rest of us isn't the answer."