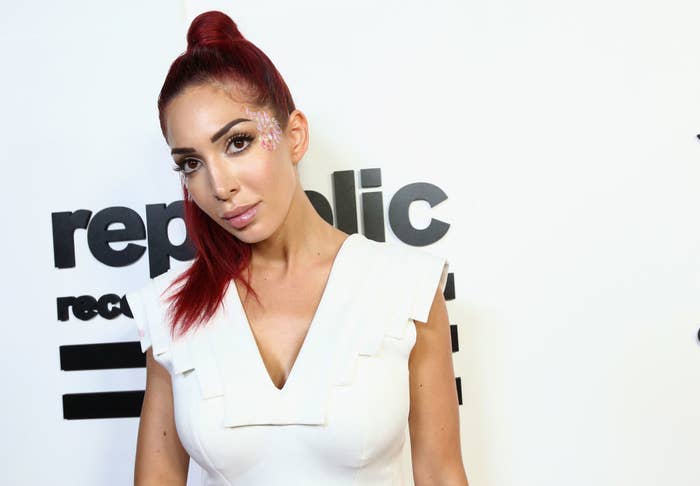 Teen Mom star Farrah Abraham was charged Monday with attacking a security guard at the Beverly Hills Hotel.
Abraham, 27, faces one misdemeanor count of battery and resisting, delaying, or obstructing a peace officer, according to the Los Angeles County District Attorney's Office. She pleaded not guilty and is scheduled for a court hearing on Sept. 21.

The charges stem from an incident June 13 at the hotel when Abraham got into an alleged scuffle with a security guard who asked her to leave the Polo Lounge. Police were called and Abraham allegedly continued to refuse to comply with their orders to vacate the premises.
Video of Abraham's arrest shows her repeatedly telling Beverly Hills police outside the hotel to "go fuck [themselves]." While handcuffed and sitting on the hotel steps, Abraham also yelled "I am not resisting you!" before loudly sobbing as she was put in a patrol car.
If convicted, Abraham faces up to 18 months in jail.
Her representative did not immediately respond to a request to comment, but she has maintained Abraham's innocence. In a statement after her arrest, her representative said a "misunderstanding occurred and there was no battery or trespassing."