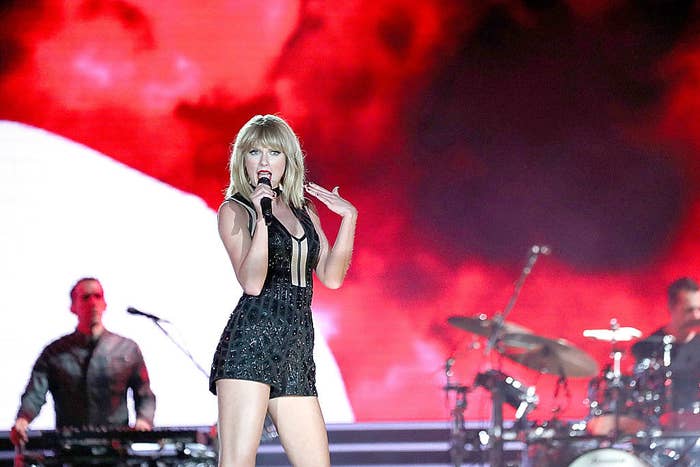 Taylor Swift is set to take the stand to face the radio DJ she alleges reached under her skirt in 2013 and grabbed her butt backstage during a photo op.
BuzzFeed News will be in Denver to cover the trial when it kicks off with jury selection on Monday.
Here's a rundown on how we got here.
LEGAL CLAIMS
The case was ignited in 2015, when the DJ, David "Jackson" Mueller, sued Swift, blaming her for damaging his reputation and for the loss of his $150,000-a-year job at radio station KYGO after she brought the groping allegations to his employer. Mueller — who cohosted a show called Ryno and Jackson — maintains he was wrongfully accused.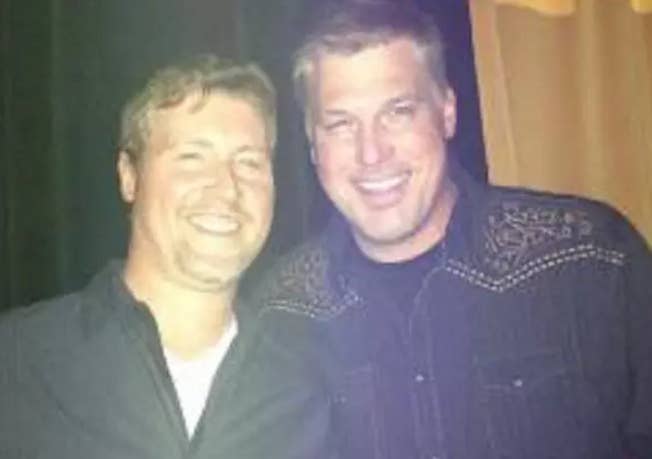 At the time of the alleged incident, the response from Swift's team was, well, swift.
She reported the alleged groping to her tour manager and security team. Mueller was then tracked down, kicked out of the event, and banned from Swift's shows for life.
KYGO then fired Mueller, citing the morality clause in his contract, after executives determined he had lied about the incident and changed his story, according to court documents.
Swift, who was 23 at the time, might have left it at that, but when Mueller filed his lawsuit blaming her for his financial woes, she fired back with her own countersuit, alleging assault and battery. In court documents, the singer said she was "shocked and distressed by Mueller's harmful and offensive physical conduct."
Attorneys for neither Mueller nor Swift returned BuzzFeed News' requests for comment ahead of the trial.
WHAT'S AT STAKE
The trial will be a rare case of a global superstar taking the stand in a case that most celebrities would prefer to keep out of the limelight.
But after two years of litigation, Swift has said in court documents that she wants to "serve as an example to other women who may resist publicly reliving similar outrageous and humiliating acts."
Swift has also said in court documents that any money she wins will be donated to nonprofits that are "dedicated to protecting women from similar acts of sexual assault and personal disregard."
For Mueller, the stakes are also high, with his reputation and future career on the line. In court documents, Mueller said he spent 20 years building a résumé in radio interviewing hundreds of celebrities, including Britney Spears, Mariah Carey, Beyoncé, and Jennifer Lopez. He claims all of that was ruined as a result of Swift's accusations and is seeking nearly $3 million in damages.
WHO WILL TESTIFY?
At least 17 witnesses, including Swift and Mueller, are expected to take the stand. Swift is expected to testify that Mueller lifted up her skirt and grabbed her bare butt at her preconcert fan meet-and-greet. In court documents, she also described how the alleged encounter caused her to suffer extreme anxiety.
The singer has also argued that she had never previously met Mueller and had no reason to accuse him of touching her inappropriately.
Swift's mother, Andrea, is expected to testify about her daughter's reaction to the alleged assault and discuss why they went to radio station execs and not the police — a move some celebs take to avoid getting mired in court proceedings.
Mueller is expected to testify about the impact that his termination and the accusations have had on him. He will also have an economist testify about the loss of income he has suffered as a result.
Other witnesses will likely include Swift's tour manager, the photographer who took the backstage photo, Mueller's girlfriend, who posed with him in the picture with Swift, and Mueller's former boss.
Swift's team plans to bring a professor of women's studies to discuss how the singer's reaction to the alleged groping is consistent with someone who has been sexually assaulted.
BURDEN OF PROOF
The burden of proof for jurors in a civil trial does not have to meet the same beyond-a-reasonable-doubt threshold as they would in a criminal case. Federal civil cases have a much lower threshold of proof in that the juries must only be convinced by a "preponderance of the evidence" in order for one side to prevail.
Charles Harder, who has represented Hulk Hogan and Melania Trump, said that burden of proof equates to just over 50%, or as he put it, "50% and a feather."
Jurors, however, must be unanimous in their decision on each count.
KEY EVIDENCE
Swift's attorneys point to a photo of Mueller with a grin on his face and his hand behind the singer's butt as "damning" proof.
"Ms. Swift is absolutely certain of what Mueller did," her attorney states in court documents, adding that the singer has "never been so sure of anything in [her] life."

Harder said the photo of Mueller with Swift at the meet-and-greet will likely be key evidence in the case, but he doesn't think it's a smoking gun.
"I assume both sides will try to use that photo to its advantage, but it is not a smoking gun for either side," he said. "It does not look to me that his hand is under her dress at that moment, but it does show his hand at her behind, and I don't see any reason for his hand to be there."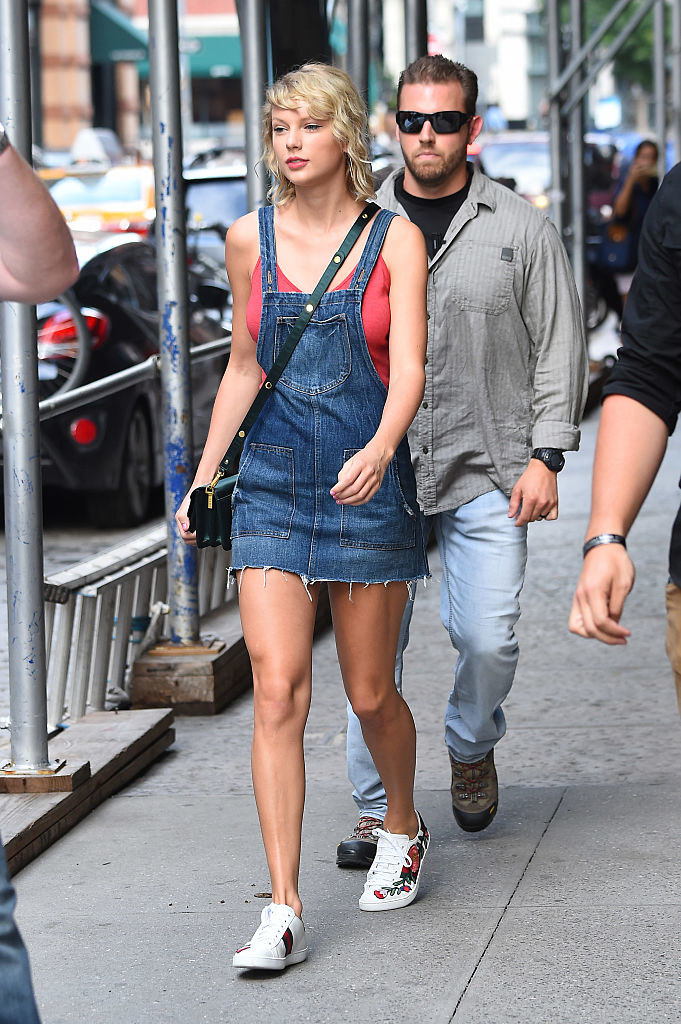 Howard King, who has represented Dr. Dre, Metallica, and Lil Wayne, told BuzzFeed News the photo does depict Mueller's hand behind Swift's butt, however, the DJ could offer reasonable explanations on the stand. For example, Mueller could say that at the moment the picture was taken, he put his hand behind her back and it slid down.
In his lawsuit, Mueller's attorneys also pointed out that the circumstances of how the photo unfolded would make proving the alleged groping practically impossible.
"The contention that Mr. Mueller lifted up Ms. Swift's skirt and grabbed her bottom, while standing with his girlfriend, in front of Ms. Swift's photographer and Ms. Swift's highly trained security personnel, during a company sponsored, VIP, backstage meet-and-greet, is nonsense, particularly given that Ms. Swift's skirt is in place and is not being lifted by Mr. Mueller's hand in the photograph," the lawsuit states.

King also noted that the photo will be just one of many facts the jury will consider. Of equal importance will be the testimony of other eyewitnesses and any other collaborating evidence that will provide a fuller picture of what happened that day.
LOST EVIDENCE
However, Mueller didn't do himself any favors when he told the court he spilled coffee on, and eventually lost, a laptop that allegedly contained a two-hour audio file of a phone call he recorded with his employers the day after he was informed of Swift's allegations.
Mueller did keep a copy of the audio file on an external hard drive, but he later reported that even that device had "stopped working."
The judge overseeing the case said he also found it troubling that Mueller "threw out" his cell phone, which may have been used to record the call, months after filing his lawsuit.
Instead of issuing sanctions against Mueller for the lost evidence, the judge will allow Swift's team to question Mueller on the stand about what happened to the electronic devices. James Sammataro, an experienced entertainment attorney and partner at Stroock & Stroock & Lavan, said the loss of evidence will likely leave a bad impression with jurors.
"When you have a litigation, the minute you know a complaint is filed, you have a legal obligation to preserve all evidence," Sammataro said. "When evidence goes missing, like a laptop or a phone, and it's not excusable, it leads to a negative inference. And when you are weighing credibility and one party is going to be very abruptly and certainly attacked for missing evidence, it certainly casts a black mark on their credibility."
THE CREDIBILITY ISSUE
As with many civil cases involving allegations of sexual assault, the outcome will largely hinge on credibility. And on that front, Mueller enters the arena going up against Swift's wholesome reputation.
"I would not want to be on trial against Taylor Swift or any other star," King said. "Stars win. She is 'America's Sweetheart.'"
However, star power alone doesn't necessarily guarantee a win, especially if jurors are turned off by the celebrity, Sammataro said.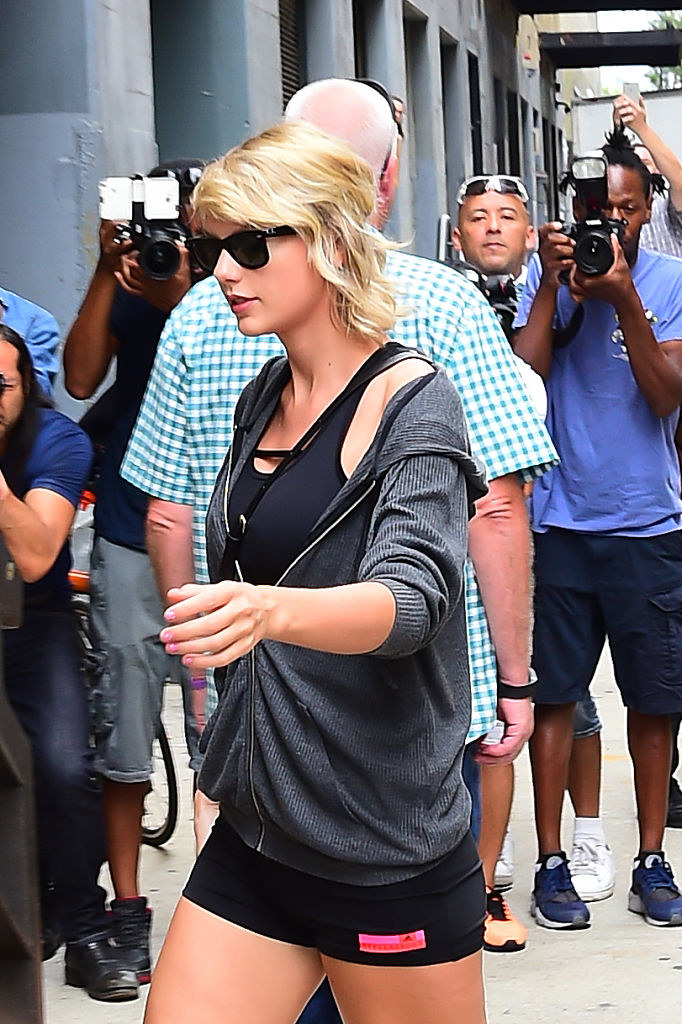 In court documents, Mueller said he voluntarily passed a polygraph in which he denied inappropriate contact with Swift, but at the end of the day, "it is his word against hers," King said.
Muller will also have to convince the jury of why Swift would make up the allegation — no small task, Sammataro said. Celebrities are also comfortable being in the public eye and can be compelling witnesses.
Bolstering Swift's case is her history of fighting the fight, be it corporate or on behalf of other female performers. The Denver Post has already published an op-ed commending Swift for her "righteous fight against her alleged groper."
"She stood up to Apple, donated $250,000 to Kesha's legal defense," Sammataro said. "I think Taylor feels very passionate about certain things — she has a voice and she wants to be heard and she is going to to use her platform to ensure that issues are properly viewed."
Mueller also faces the additional hurdle of bringing this lawsuit during a time when many women are now coming forward to stand up against sexual harassment, particularly in the workplace.
"It seems to me that the recent events have diminished the effectiveness of the 'boys will be boys' defense," King said.