An attorney for producer Dr. Luke on Wednesday refuted media reports that Sony Music is looking to sever their ties amid accusations he sexually assaulted Kesha.
Citing unnamed "knowledgeable individuals,"The Wrap on Wednesday reported that Sony was looking to terminate its relationship with Lukasz Gottwald, aka Dr. Luke, a full year before his contract is due to expire amid pressure to release Kesha from her five-album deal with the producer's Kemosabe Records imprint.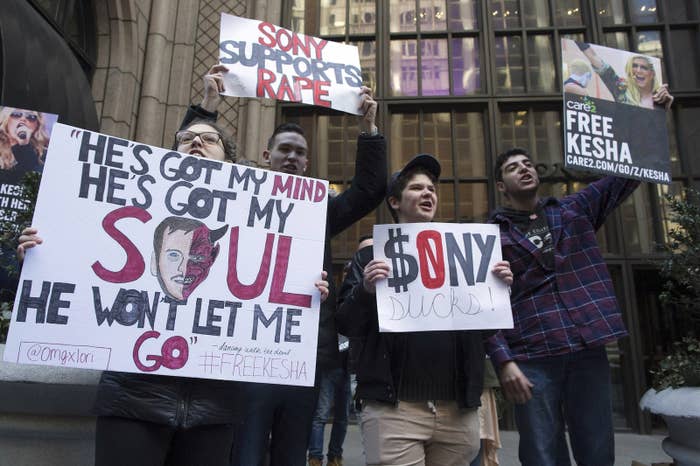 "This is not true, Luke has an excellent relationship with Sony," Dr. Luke's attorney, Christine Lepera, said in an email to BuzzFeed News Wednesday. "His representatives are in regular contact with executives at the highest levels at Sony and this has never come up."

Calls to release Kesha from her contract with the man she alleges drugged and raped her have grown louder since her 2014 lawsuit, which details her claims in an effort to get out of the contract.
Dr. Luke has strongly denied the allegations, and a Manhattan Supreme Court judge who denied Kesha's injunction last month noted a lack of basic evidence for the claims in making her ruling.
Legal experts have told BuzzFeed News that the "Tik Tok" singer had little chance of prevailing in court in terms of her contract.
But the court of public opinion is another matter, and with everyone from Lady Gaga and Kelly Clarkson to Adele and Lorde voicing their very public support for the #FreeKesha campaign, Sony's image has taken a hit.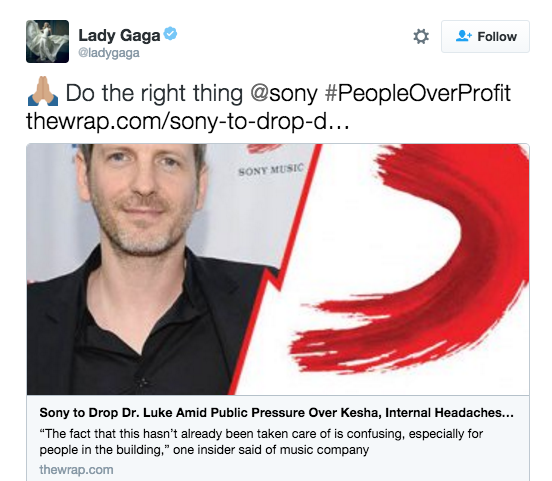 Sony declined to comment Wednesday. And representatives for Kesha did not immediately return requests for comment.

As part of their court battle to keep Kesha locked in her contract, Sony promised to allow her to work with other producers under the record label, but her attorney, Mark Geragos, has said he doesn't trust that would actually happen.
Kesha was just 18 when Dr. Luke contacted her after listening to a demo she made, and signed her to an exclusive recording deal in 2005.
Over the ensuing years, Kesha claims that she suffered sexual assault and battery, sexual harassment, gender violence, unfair business practices, and infliction of emotional distress at the hands of Dr. Luke.
Last month, the producer posted a series of tweets defending himself against the accusations, insisting he had never raped or had sex with Kesha and lamenting a "rush to judgment before all the facts come out."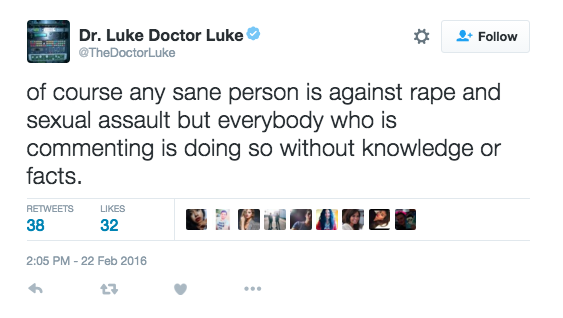 Kesha also alleges that Dr. Luke used "suffocating control" to trap her in long-term contracts that were "one-sided, extortive, and devastating to her health, sanity, and career."
The five-album contract, though, is considered standard practice in the recording industry, experts say. And Dr. Luke's attorneys have argued Kesha is making false assault claims as part of a strategy to get out of her current contract for a more lucrative deal.
But Larry Iser — a music litigator who has represented Michael Jackson, the Beatles, Jackson Browne, and others — told BuzzFeed News after the February court decision that music executives ensure the initial agreement is airtight by having new talent consult with outside attorneys and receive appropriate compensation so the contract will hold up later in a dispute.
In fact, the Manhattan judge, in denying Kesha's request for an injunction, noted that the singer's contract "was heavily bargained for."