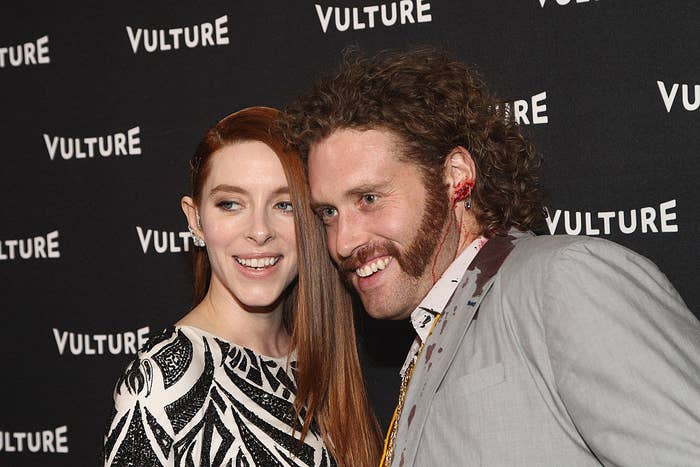 Comedian T.J. Miller, known for playing the role of the brash Erlich Bachman on HBO's Silicon Valley, was arrested early Friday for allegedly hitting his Uber driver, Los Angeles police said.
Todd Joseph Miller, aka T.J. Miller, was arrested on suspicion of battery at 1 a.m. Friday in the 6900 block of Camrose Drive, according to LAPD spokeswoman Jenny Houser.
Miller was returning from GQ's Man of the Year event at Chateau Marmont Hotel in West Hollywood when he and the Uber driver reportedly got in an argument over Donald Trump prior to the alleged altercation.
It was not clear what if any injuries the Uber driver suffered. However, when police arrived, the driver "demanded a citizen's arrest," Houser said.
Miller refused to comment after being reached by BuzzFeed News.
After the actor was booked, he was given a ticket and promised to appear in court.
He is also scheduled to host the Critics' Choice Awards in two days.