Actor Michael Jace, who played a police officer on the hit TV show The Shield, was sentenced Friday to 40 years to life for shooting his wife to death in front of their two kids in 2014.
Jace, 53, was sentenced in Los Angeles after a jury, which deliberated for about two hours, convicted him last week of second-degree murder in the death of April Jace.
According to the Associated Press, Michael Jace was tearful as he address the court, noting that it was important for family to know he was not convicted of first-degree murder. However, he added, that did not excuse his actions on that night.
"There is absolutely no justification for my actions on that night," he told his wife's family in court. "I am profoundly sorry for the pain that I've caused everyone."
During the weeklong trial, his defense attorney argued that his wife's death should be considered involuntarily manslaughter because it was committed in the heat of passion.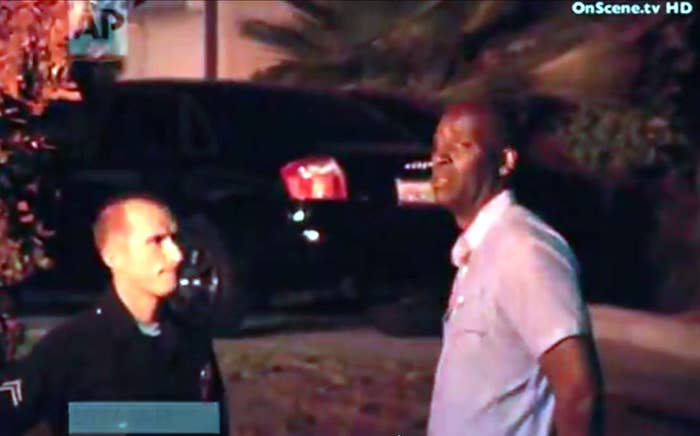 However, the prosecution painted a very different picture at trial.
After April Jace — a 40-year-old financial aid counselor at Biola University — had made it clear she planned to file for divorce, the actor waited with a loaded handgun and opened fire when she returned home.
Jace shot his wife in the back and then two more times in the legs in front of their sons, who were 8 and 5 at the time. After the shooting, Michael Jace called 911 to report the incident, but April was dead by the time police arrived.
At the time, the actor was unemployed and struggling with his finances.

The actor's two young sons are now living with relatives, according to police. His 10-year-old son testified at trial.
Michael Jace, who has been in custody since his arrest, faces 40 years to life in prison when he is sentenced on June 10.