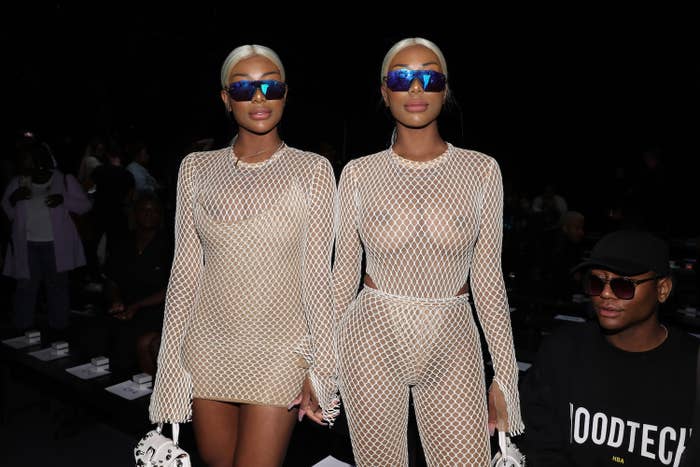 Shannade Clermont of Bad Girls Club fame pleaded guilty to felony wire fraud Thursday after racking up $20,000 in charges to the debit cards of a man who died after meeting her for sex in exchange for money, officials said.
Clermont, 24, who starred alongside her twin sister, Shannon, on Season 14 of Oxygen's Bad Girls Club — and who was featured in Yeezy's Season 6 campaign — was apprehended after New York police began investigating the overdose death of a man found in his Manhattan apartment.
US Attorney Geoffrey S. Berman said it was later determined that when the man who Clermont was meeting for sex died of an overdose, she used his identity and debit cards to make thousands of dollars in fraudulent purchases.
"This case demonstrates that in reality, those who commit debit card fraud will be prosecuted to the fullest extent of the law," Berman said.
Police determined on Jan. 31 that Clermont had visited the man the previous evening for prostitution purposes after they read through text messages on his phone.

The attendant of the man's building also told them that a female visitor who identified herself as Audrey had visited the previous evening. Using surveillance video, however, police said they determined "Audrey" was actually Clermont.
A search of the man's room also revealed a used condom, a clear baggie containing cocaine, a rolled-up dollar bill, and a possible fentanyl tablet, police said.
After the unidentified man died, police said Clermont took two debit cards from his wallet and repeatedly charged them for months after his death. The reality TV star allegedly used the man's card to shop, purchase airline tickets, pay her phone bill and cover her rent.
Clermont did not respond to a request to comment.

Her arrest came amid considerable speculation on the internet regarding how the Clermont twins have been able to fund their lavish lifestyle and become Instagram famous.
Clermont now faces up to 20 years in federal prison. A judge will determine her sentence at a hearing Feb. 13.