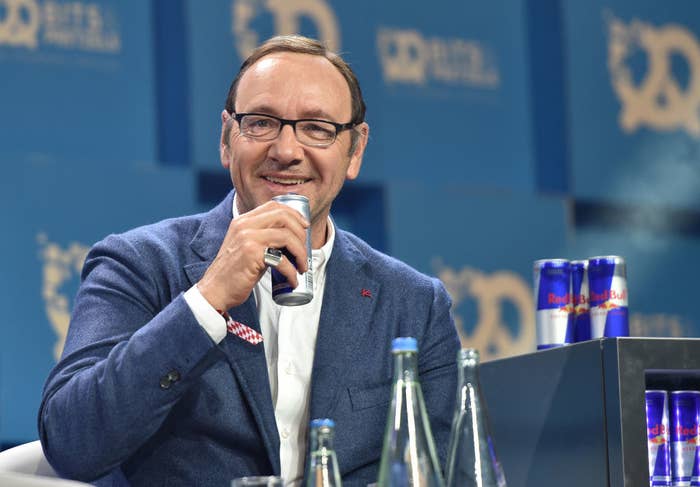 Kevin Spacey is being investigated by Los Angeles County authorities for a second set of sexual assault allegations, officials confirmed Wednesday.
The case involves allegations that the Oscar-winning actor was involved in a sexual assault in Malibu in October 2016, Nicole Nishida, a spokesperson for the LA County Sheriff's Department, said. The case, which was reported to authorities on May 22, was turned over to the county district attorney's office for possible charges on Tuesday and is currently under review.
Nishida did not elaborate on the allegations.

Prosecutors are already reviewing a sexual assault case involving a man that allegedly took place in October 1992 in West Hollywood. That case, however, could be severely hampered by a statute of limitations that limits prosecutions to within 3 to 10 years of the crime, depending on the severity. A bill signed by California Gov. Jerry Brown in 2016 revoked the criminal statute of limitations for rape, but it only took effect after Jan. 1, 2017.
Since an October 2017 BuzzFeed News story in which actor Anthony Rapp claimed Spacey made a sexual advance toward him in 1986 when he was 14, many others from the actor's long career in both theater and film have also come forward with their own stories of allegedly being abused, harassed, or assaulted.
London's Metropolitan Police last year also launched an investigation into Spacey for an alleged sexual assault in 2008. He is also believed to be under investigation in the UK for two other separate alleged assaults in 2005.
Spacey has kept a low profile, but in response to the BuzzFeed story, he tweeted that he did not recall the Rapp incident. "[I]f I did behave then as [Rapp] describes," he wrote, "I owe him the sincerest apology for what would have been deeply inappropriate drunken behavior."
Spacey also checked himself into a treatment facility after watching his career crumble in the face of the allegations. In the weeks that followed the initial reports, Spacey was cut from his role in Netflix's House of Cards. His scenes were also excised from the movie All the Money in the World and partially reshot with Christopher Plummer standing in as his replacement.
He was also dropped by his agent and publicist.