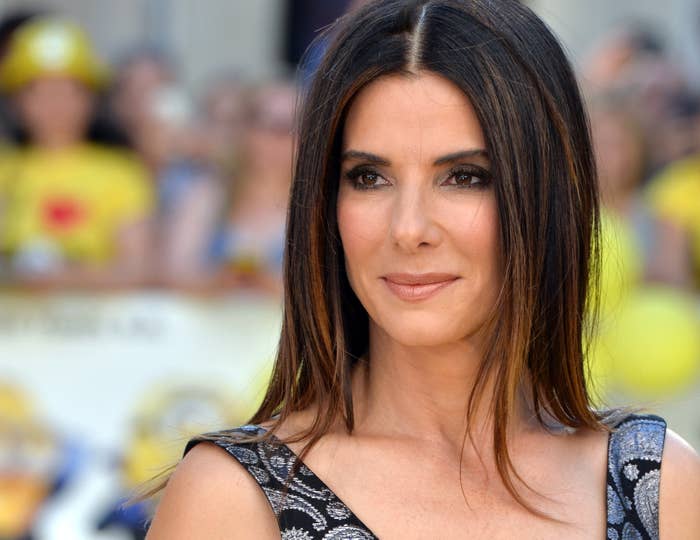 The man who broke into Sandra Bullock's Los Angeles home, prompting the A-list actor did call police while hiding in her bedroom closet, was sentenced Wednesday to probation after already spending three years in jail.
Joshua James Corbett, 41, has been in custody since he was arrested June 8, 2014, for scaling Bullock's fence and breaking into her house while she was sleeping. Upon hearing footsteps, Bullock retreated to a safe area in her closet and called 911.
Corbett of the LA-area town of Montrose pleaded no contest Wednesday to one felony count each of stalking and first-degree residential burglary. Corbett had initially been charged with 24 other counts due to the guns police later recovered at his house. But a judge ruled in July that Corbett's rights while in police custody were violated, leading him to involuntarily give police permission to search his house and gun safe.
In addition to five years of formal probation, Corbett, who was released from jail in March, was also ordered to continue his treatment at a mental health facility. He must also stay away from Bullock for 10 years.
Corbett's attorney, Steve Sitkoff, told BuzzFeed News his client is grateful to be out of custody so he can put the case behind him.
"I think he is shocked that it is actually over," Sitkoff said. "He is a whole person now and is never going to bother her again."
Corbett had told Los Angeles County Superior Court Judge Edmund Clarke at earlier hearings that he felt terrible about breaking into Bullock's house and for scaring her.
"Everyone wins here. the victim wins, the defendants wins, and the court wins," Sitkoff said, noting how long the case dragged on. "What happened today would have been nice a few years ago."

A representative for Bullock did not immediately respond to a request for comment.