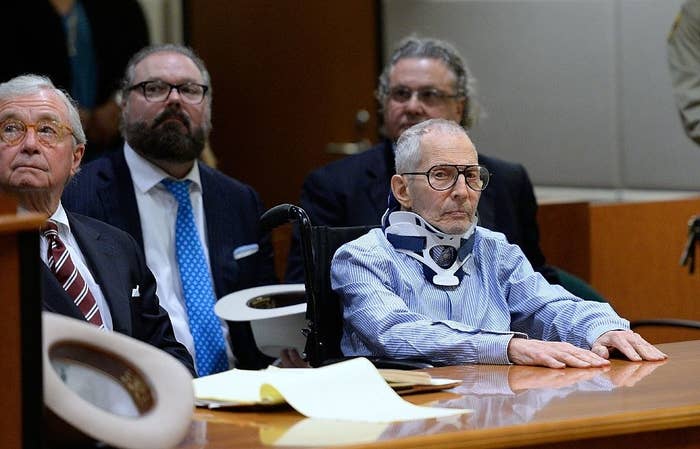 Millionaire real estate heir Robert Durst told prosecutors he was high on meth during interviews for the HBO series The Jinx in which he appears to confess to killing his friend on a hot mic.
"I was on meth. The whole time I was on meth. And, when I looked at the little pieces of it, I was going like this, and like that. And it was — it should have been obvious. And I'm surprised my lawyer let me go ahead with it 'cause it just, I looked like there was something going on," Durst told Los Angeles County prosecutors, according to court documents released Friday.
The comments were made through a closed-circuit camera interview inside a jail facility in Louisiana on March 15, 2016, after he waived his Miranda rights.

Durst was referring to what he was recorded saying in the series finale of The Jinx, which aired the day after his arrest, in which filmmaker Andrew Jarecki confronts the real estate heir with evidence that he had killed his longtime friend Susan Berman.
Durst denied the accusation, but after the interview, his live microphone recorded what he thought was a private moment.
"What the hell did I do?" he said. "Killed them all, of course."
In court documents released Friday, Durst, who has pleaded not guilty to killing Berman, also responded to a Los Angeles County prosecutor who told him, "You can say that you were on drugs, and didn't know what was going on."
"I'm not trying to say that my answers were wrong," Durst responded. "I'm just trying to say that I was 'gu, gu, gu, gu, gu, gu, gu' during the thing."
At one point during the wide-ranging interview, a prosecutor presses Durst: "If you had killed Susan, would you tell me?"

To which Durst replies: "No."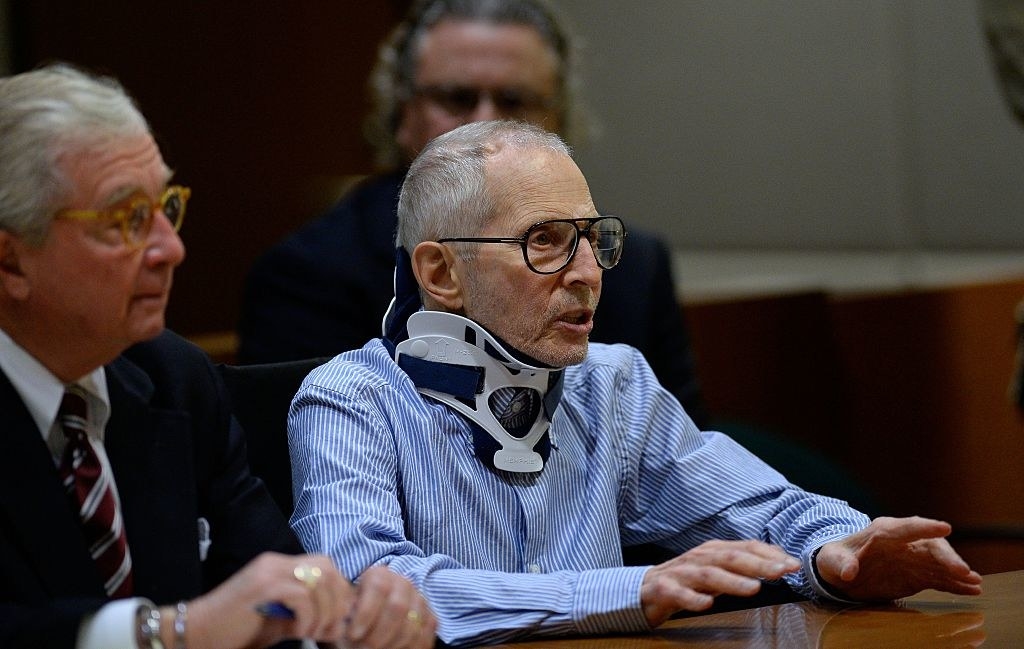 Durst's attorney did not immediately respond to BuzzFeed News' request for comment.
Durst has been in custody in Los Angeles since being extradited from New Orleans, where he had been serving a roughly seven-year federal prison sentence for a weapons charge after the FBI raided his hotel room and discovered marijuana, thousands in cash, and an unauthorized .38 revolver.
In November, he pleaded not guilty to murder, telling the judge, "I did not kill Susan Berman."
Berman, whose death was the main storyline in The Jinx, was a longtime friend who helped Durst deal with publicity surrounding the investigation into the disappearance of his first wife, Kathie, in 1982.
But Berman is believed to have been killed on or around Dec. 23, 2000, her body found in her Benedict Canyon home on Christmas Eve, after officials decided to reopen the investigation into the unsolved missing person's case.
Durst was arrested a day before The Jinx finale aired.