Real Estate Heir Robert Durst Agrees To Be Extradited To California
Robert Durst — the subject of HBO's The Jinx — has agreed to be extradited to California in August 2016 to face murder charges.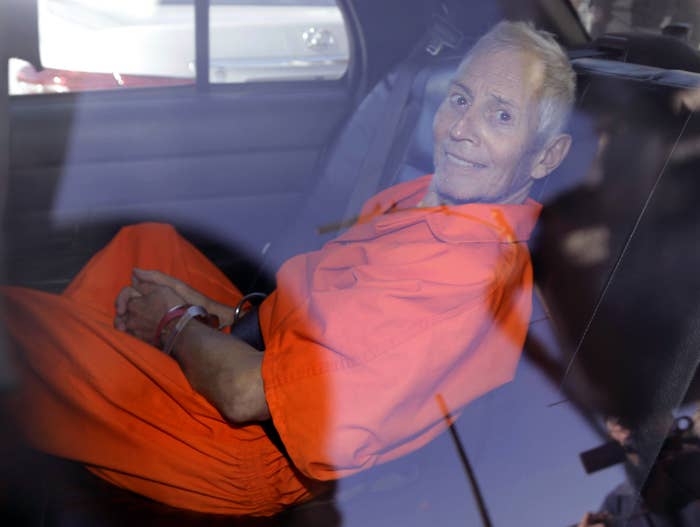 Millionaire real estate heir Robert Durst will be extradited to California to face murder charges in the 2000 death of his friend Susan Berman, authorities announced Tuesday.
Durst — the subject of the six-part HBO documentary The Jinx — has been held in New Orleans since March on a weapons and drug charge. Durst will be brought back to California after he is sentenced in the Louisiana case, Los Angeles County prosecutors said.
Per the agreement, Durst will return to Los Angeles by Aug. 18, 2016, for an arraignment on the murder charge.
"The agreement has solely to do with Robert Durst's arraignment once he reaches California. And it is part of their efforts to have Robert Durst face and beat the murder charge in California as soon as possible," Durst's attorney, Dick DeGuerin, said in a statement to BuzzFeed News.
Berman is believed to have been killed on or around Dec. 23, 2000. Her body was discovered in her Benedict Canyon home on Christmas Eve.
Her killing was a main storyline in The Jinx — a six-part documentary that examined Durst's life and the crimes he's accused of committing. In the last episode, which aired the day after Durst's arrest, filmmaker Andrew Jarecki confronted the real estate heir with evidence that he had killed Berman.
Durst denied the accusation, but after the interview, his live microphone recorded him during what he thought was a private moment.
"What the hell did I do?" he said. "Killed them all, of course."
Read Robert Durst's Extradition Agreement Here:
Download PDF