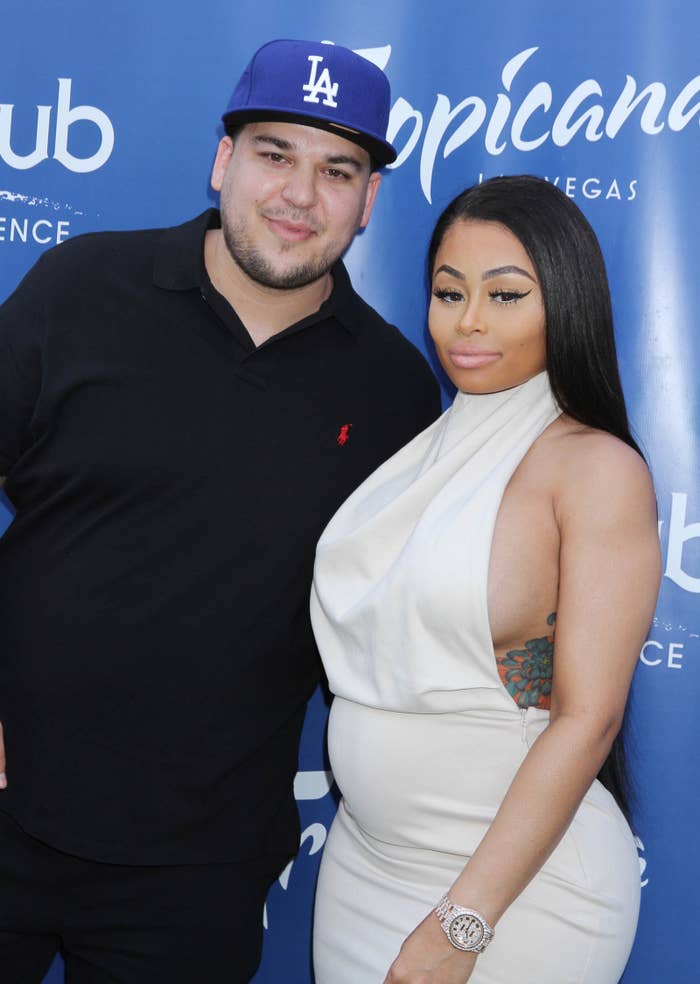 The Los Angeles Police Department said Thursday it is investigating a report that Rob Kardashian made criminal threats against a rapper.
"North Hollywood took a crime report of criminal threats naming Rob Kardashian as the suspect," LAPD Public Information Officer Tony Im told BuzzFeed News. "This is an ongoing investigation and Threat Management (Unit) is aware and looking into the incident." The police report was taken Monday afternoon.
According to TMZ, the alleged threat was made against rapper Pilot Jones after a photo surfaced of him kissing Kardashian's fiancé, Blac Chyna.
Chyna has since taken to Instagram to vent her anger about Pilot's actions, saying that she posed for the picture to make someone Pilot was dating jealous. She accused Pilot of only putting out the photo to drum up publicity for his own career.
"Like you really stooped this low?!?!," Chyna wrote in her Instagram. "Coming for a Bitch that's due in a few days! Really trying to start beef with my Fiancé!!! Your a fucking joke! You just played yourself!"
Neither Chyna nor Kardashian's representatives responded to BuzzFeed News' request for comment.