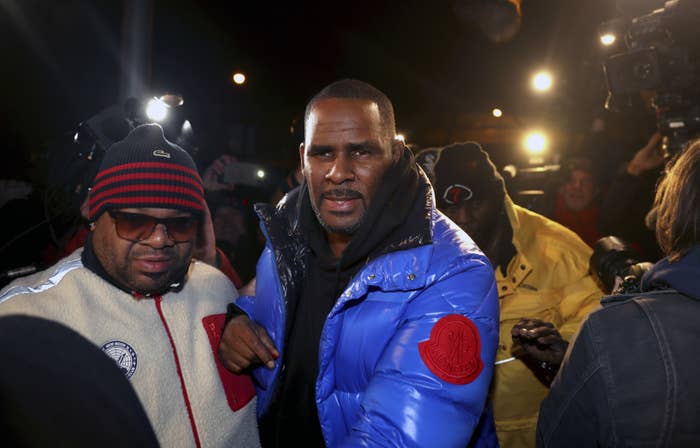 R. Kelly was charged Friday with 10 counts of aggravated criminal sexual abuse in Illinois, setting the stage for what could be years in prison if he's convicted.

According to Cook County State's Attorney Kim Foxx, Kelly is accused of forcing oral penetration with two underage victims, one from 1998 until 2001, and another from 2009 to 2010. He is also charged with forced sexual penetration with another underage victim from 1998 until 1999, and with threatening and forcing himself on another victim by ejaculating on her in 2003.
Kelly turned himself in to police shortly after 8 p.m. Friday and is scheduled to appear for a bond hearing on Saturday. Chicago police confirmed Kelly's arrest shortly after he arrived.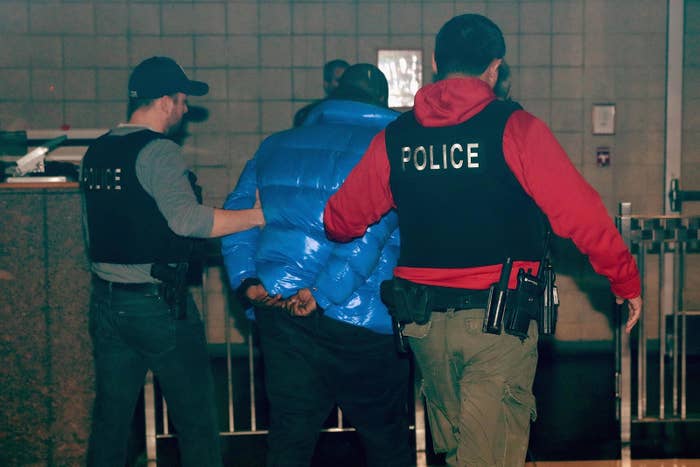 The charges come after a series of public allegations made against the R&B singer since the Lifetime docuseries, Surviving R. Kelly, aired earlier this year, and a new tape allegedly showing Kelly sexually assaulting an underage girl was sent to prosecutors in Chicago by Michael Avenatti, the attorney who rose to national prominence while representing porn star Stormy Daniels.

Avenatti on Friday told reporters in explicit detail what the roughly 40-minute tape shows, including, he said, Kelly performing multiple sex acts with a girl who calls him "daddy." He also said Kelly and the girl refer to her age as being 14 at least 10 times in the video.
On Friday, he said there are two other incriminating tapes that he is in the process of procuring in order to turn over to prosecutors.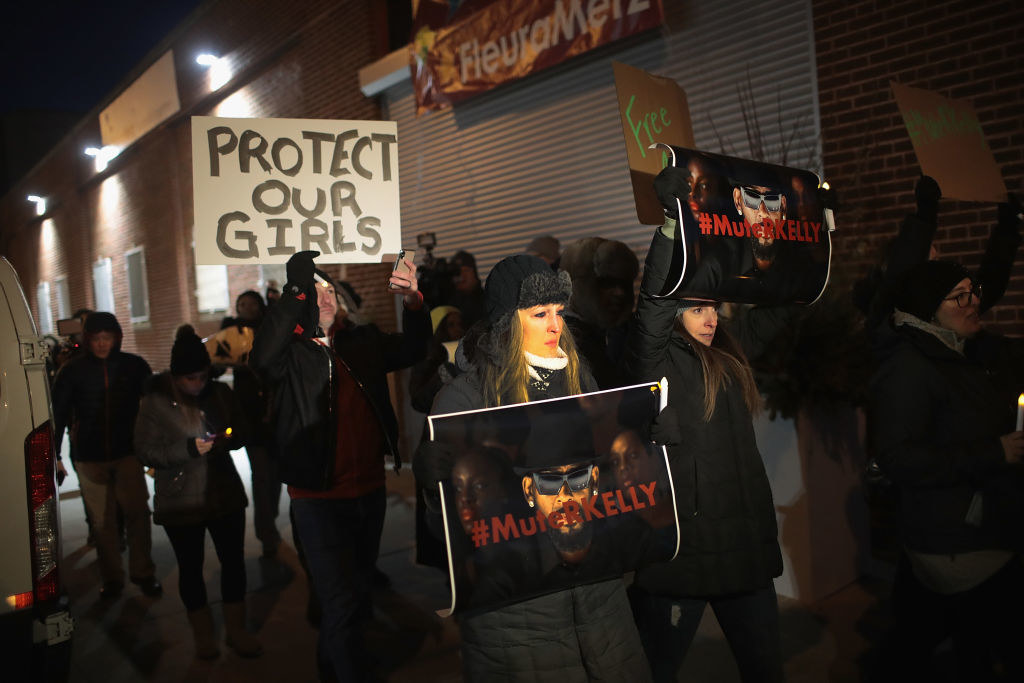 Kelly's attorney, Steve Greenberg, denied the allegations, saying Foxx had succumbed to public pressure and that the R&B singer's accusers were not telling the truth.
"I think all the women are lying, yes," he told reporters gathered outside the police station where Kelly had surrendered.
Kelly is "strong, has a lot of support, and is going to be vindicated," Greenberg said.
At his news conference, Avenatti said Friday marked "a watershed moment in the 25 years of abuse by this predator known as R. Kelly."
He also vowed to bring to justice those who aided abetted Kelly in his alleged scheme to lure in underage girls because "they didn't want to kill the Golden Goose."
Officials in Georgia and Illinois started investigating Kelly after Surviving R. Kelly detailed sexual abuse allegations against the R&B singer. Kelly's former manager, James Mason, also surrendered to authorities in Georgia earlier this year for allegedly threatening to kill the father and hurt the family of Joycelyn Savage, one of the women featured in the docuseries.
Mason has denied the allegations, calling them a "miscarriage of justice."
BuzzFeed News was the first to reveal in 2017 that police had been told by parents that Kelly was holding their adult daughters in his Georgia home and Chicago recording studio while controlling every aspect of their lives.
In Illinois, Foxx told reporters that her office had received many calls since the Lifetime series aired. She added that she had also been in touch with two families in the Chicago area seeking to locate their adult loved ones.
On Thursday, two more women accused Kelly of sexual misconduct when they were teenagers, saying that after a concert in the 1990s, the singer invited them back to his hotel room, where he exposed his penis and asked them to have a threesome.
Kelly, who has been accused of pursuing sexual relationships with underage girls, was acquitted on child pornography charges in 2008.
Tanya Chen contributed reporting.