Aretha Franklin Can Sing The National Anthem For As Long As She Damn Well Wants
The Queen of Soul sang what some dubbed the longest national anthem ever and the Twitterverse had some thoughts.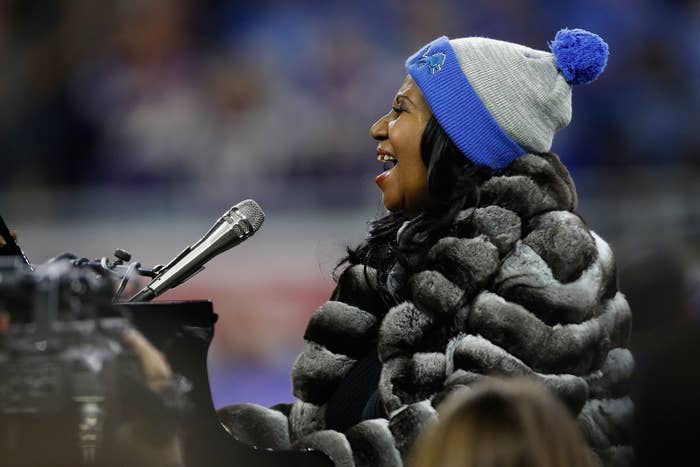 Aretha Franklin's rendition of the national anthem prior to the start of the Detroit Lions and Minnesota Vikings game divided the Twitterverse on Thanksgiving.
For some it was a drawn-out version that left even the football players with their hands over their hearts looking weary, but for others it was just Aretha being the ultimate Queen of Soul.
Franklin wore a fur coat and a Detroit Lions pom-pom hat while playing the piano and belting out "The Star-Spangled Banner" to the packed stadium.
The reaction to the five-minute version was swift.
But Franklin's die-hard fans were quick to come to her defense.
Even Missy Elliot stepped into the fray.