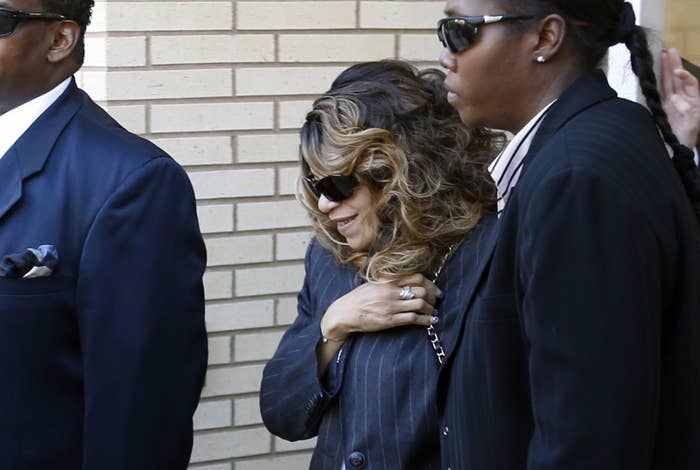 Prince's sister, Tyka Nelson, took to Facebook on Friday to refute reports that the family was feuding over the late music legend's estate.
No one in my family has has fought about anything, and least of all me...but I must admit I think it's funny that I'm the one they say "Stormed out..."or that "We are at war" Me? Us? Really? Where was I when that happened?
Nelson appeared to be referring to a TMZ story about a money fight looming for Prince's family, a report that was then picked up by multiple outlets.
Nelson said it was unfortunate that she even had to address this issue, but wanted to clear the air.
Prince was pronounced dead April 21 at the age of 57 after he was found unresponsive in an elevator and first responders couldn't revive him.

It was later revealed that Prince's team had reached out to a California doctor who specializes in prescription medication addiction for emergency treatment.
The medical examiner is awaiting the results of toxicology tests before releasing the official cause of death. And an investigation remains ongoing.
Nelson also said that the family has yet to hold a funeral or memorial for Prince, but that a public event is being planned for August. Prince's former publicist had announced that the singer was celebrated by a small group of his most beloved family and friends "in a private, beautiful ceremony," but Nelson clarified that it was "not a funeral."
"We look forward to sharing with the world this celebration of, and farewell to, our Prince," Nelson said. "Details coming soon."