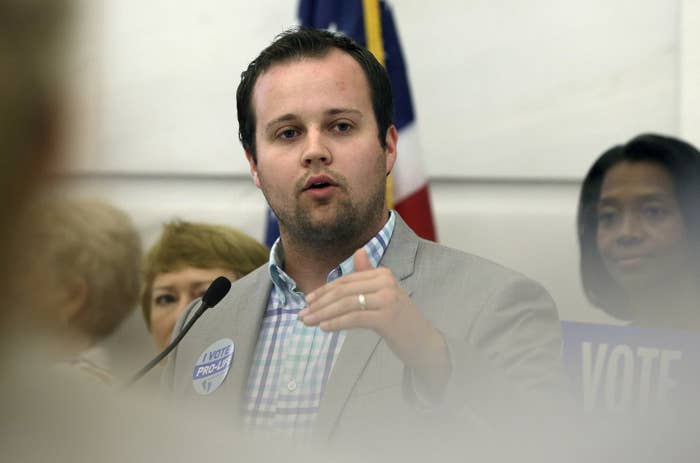 Porn star Danica Dillon has dropped her $500,000 lawsuit against conservative reality TV star Josh Duggar.
Dillon, 28, also known as Ashley Stamm-Northrup, filed her lawsuit against Duggar in November, claiming he paid her $600 for lap dances and later assaulted her while they were having consensual sex in a hotel room.
But the 19 Kids and Counting star maintained in court documents that not only was he not in the state on the days Dillon alleged the encounter occurred, but that he had never even met her. Duggar also said he had never been to the two clubs — The Gold Club or the Creekside Cabaret — where Dillon claimed the two met, and he denied having ever propositioned Dillon.
"It's a lie," Duggar's attorney, Jeffrey Conrad, told BuzzFeed News of the lawsuit.
Conrad also denied there was any agreement reached between the parties.
"There was no settlement," he said. "We don't deal with someone who fabricated."
Dillon first filed a voluntary motion to dismiss the case on Feb. 1. The case was dismissed with prejudice, meaning she is unable to refile the same case again Duggar in the future.
Dillon's attorney did not immediate responded to BuzzFeed News' request for comment.