Polish Judge Refuses To Extradite Roman Polanski Over 1977 Statutory Rape Case
After the court ruling Friday, the Oscar-winning filmmaker told reporters: "I can breathe now with relief."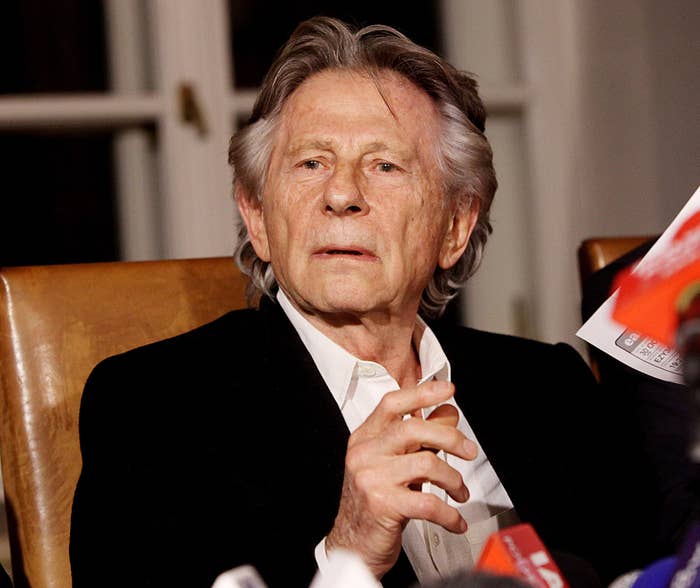 A Polish judge on Friday ruled against extraditing Roman Polanski to Los Angeles, where he pleaded guilty in 1977 to having sex with a minor.
In making his decision, Polish Judge Dariusz Mazur said the extradition would be difficult and unsuitable for an elderly person like Polanski, who is 83.
Mazur announced from the bench that his court decided the extradition would involve "unlawful confinement," and put the famous filmmaker "in most likely difficult conditions, not suitable for an elderly persons."
He also added that the punishment had lost its potential punitive character for extradition on a 40-year-old case. Polanski, who has American and French citizenship, was not in court for the ruling.
Polanski pleaded guilty to one count of statutory rape for assaulting then 13-year-old Samantha Geimer in 1977, but he was never formally sentenced. After spending more than a month in a state prison for psychological evaluation, he fled to Europe.

Speaking to reporters in Krakow after the ruling Friday, Polanski said, "I can breathe now with relief."
"I pleaded guilty. I went to prison. I have done my penalty," the Oscar-winning director said, according to the Associated Press. "The case is closed."
Polish prosecutors have seven days to decide if they want to appeal the court's decision.
Polanski also successfully won an extradition attempt in Switzerland in 2010.
Jane Robison, a spokeswoman for the Los Angeles County district attorney's office, told BuzzFeed News that "our position on this matter remains the same" and declined to comment further.
Polanski's attorneys filed motions last year to have the charges against their client dismissed — alleging "serious misconduct" — and also demanded an evidentiary hearing.
Geimer, who wrote a book about the experienceThe Girl- A Life in the Shadow of Roman Polanksi, posted this in 2014 regarding Polanski's motion for an evidentiary hearing:
Does anyone this to accept the truth? What a lifetime of powerful men using your rape to further their careers feels like? I doesn't feel good.
After the decision on Friday, Geimer posted this on her Facebook page:
If they were smart, they'd stop trying to bring him back. If they ever do, the truth about the corruption in the DA's office and Court will finally be known.

I suppose it's a little too late to see those responsible face the music.