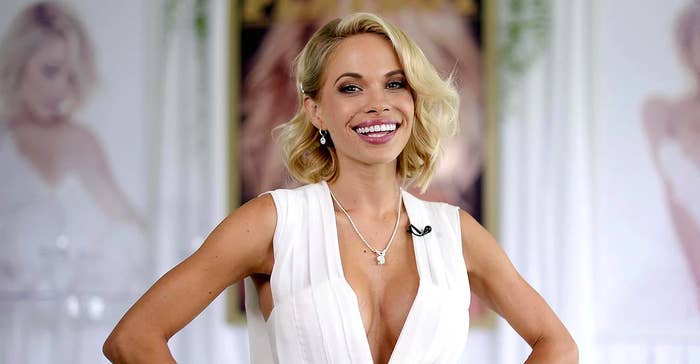 Playboy playmate Dani Mathers pleaded not guilty Monday to one count of invasion of privacy for allegedly secretly photographing a 70-year-old woman in the shower at a Los Angeles health club and posting the photo to Snapchat.
Mathers, 29, could face six months in jail and a $1,000 fine.
In July, prosecutors say, Mathers used her cell phone to post the nude picture with the caption "If I can't unsee this then you can't either," along with a photo of herself holding her hand over her mouth. After the post went viral, Mathers tweeted that she was sorry and needed to take some time to reflect on her actions.

"Body-shaming is humiliating, with often painful, long-term consequences," Los Angeles City Attorney Mike Feur said in a statement to BuzzFeed News earlier this month. "It mocks and stigmatizes its victims, tearing down self-respect and perpetuating the harmful idea that our unique physical appearances should be compared to airbrushed notions of 'perfect.' What really matters is our character and humanity. While body-shaming, in itself, is not a crime, there are circumstances in which invading one's privacy to accomplish it can be. And we shouldn't tolerate that."

Mathers' attorney entered her plea on her behalf in court Monday. A pretrial date was scheduled for Dec. 21.