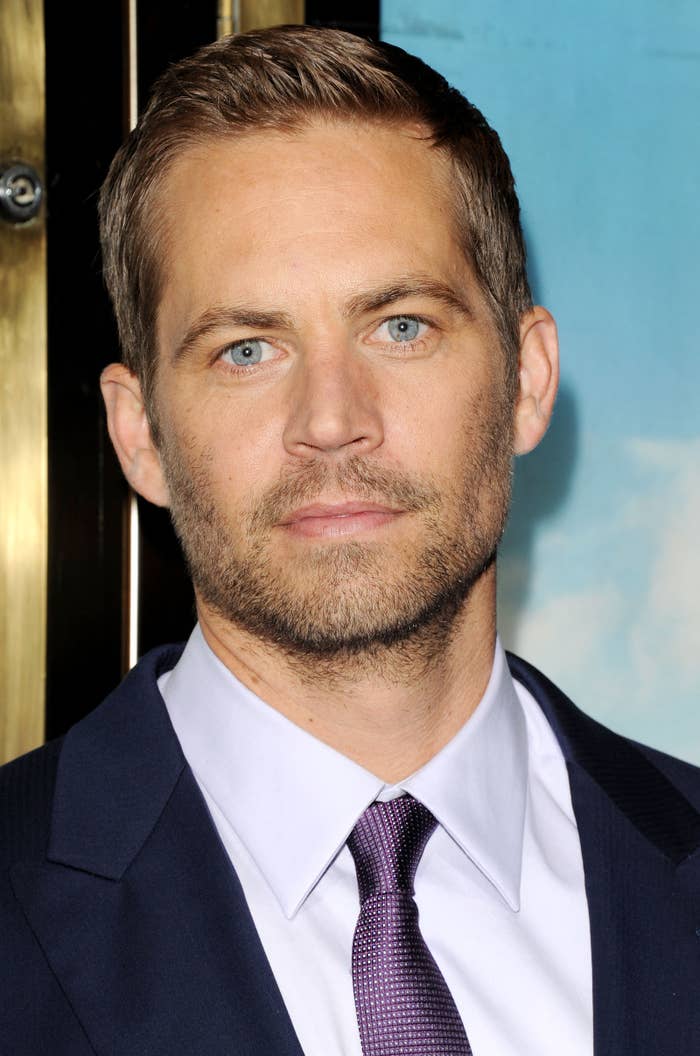 The daughter of the late Paul Walker filed a lawsuit Monday against Porsche, alleging safety defects contributed to the Fast and Furious star's deadly crash in 2013.
Meadow Rain Walker, the 16-year-old sole heir of Walker's estate, filed the lawsuit in Los Angeles County Superior Court "with great reluctance," her attorney said in a statement to BuzzFeed News.
The lawsuit against Porsche is for strict liability, negligence, and wrongful death. The Porsche Carrera GT that Walker was riding in at the time of the crash was equipped with a 605-horsepower engine capable of achieving 205 mph, but lacked safety features found on all "well-designed racing cars or even Porsche's least expensive road cars," the lawsuit states.
Meadow's attorney, Jeff Milam, said in a statement that the teen was still dealing with "the tragic loss of her father," and would not be commenting beyond what is in the lawsuit.
"The bottom line is that the Porsche Carrera GT is a dangerous car," Milam said. "It doesn't belong on the street. And we shouldn't be without Paul Walker or his friend, Roger Rodas."
Rodas was driving the high-performance car when it struck a pole and burst into flames on Nov. 30, 2013. Rodas and the Fast and Furious star died at the scene. Investigators later determined the car was traveling between 80 and 93 mph, an "unsafe speed for the roadway conditions."
In March 2014, authorities concluded that there were no pre-existing mechanical problems with the Porsche that would have caused the crash. The investigators examined the car's exhaust, throttle and fuel system, electrical system, steering and suspension, brake system, tires and wheels, and airbag control modules, as well as the car's history.
Meadow's lawsuit, however, states that Porsche knew the Carrera GT had a history of instability and control issues but failed to install its electronic stability control system, which is "specifically designed to protect against the swerving actions inherent in hyper-sensitive vehicles of this type."
To cut back on weight, the car was equipped with side door reinforcement bars made in material weaker than mass-market cars, the complaint states. In addition, the seatbelts were anchored in a way that made it impossible for Walker to escape, breaking his ribs and pelvis and trapping him "where he remained alive until the vehicle erupted into flames one minute and twenty seconds later," the lawsuit alleges. The fire was also due to faulty rubber lines without "break-free" fittings to automatically shut down the fuel flow, the lawsuit states.
Porsche did not immediately respond to a request for comment.
This year on what would have been her father's 42 birthday, Meadow launched the Paul Walker Foundation to continue his legacy of goodwill missions. Walker's estate at the time of his death was estimated at $25 million.