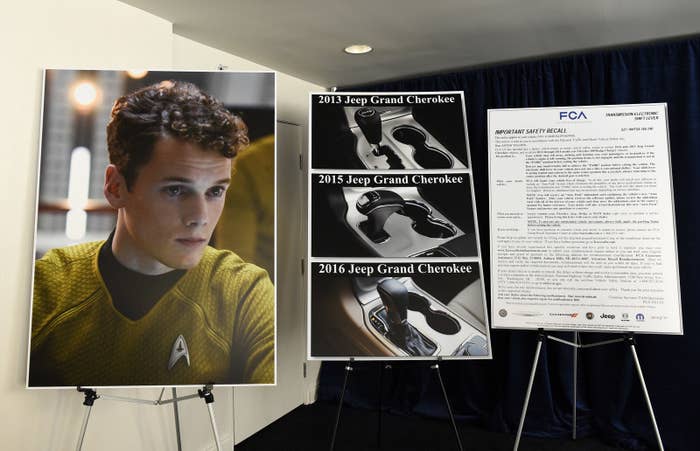 The parents of Star Trek–actor Anton Yelchin filed a lawsuit Tuesday against the makers of the Jeep Grand Cherokee that rolled back and fatally pinned the 27-year-old against his home's security fence.
The lawsuit claims the SUV's gear-shift design gives poor visual feedback that fails to properly alert the driver the "park" position has not been engaged, potentially leading to the sort of rollaway that crushed the actor.

"Anton Yelchin was crushed and lingered alive for some time, trapped and suffocating until his death," the lawsuit states.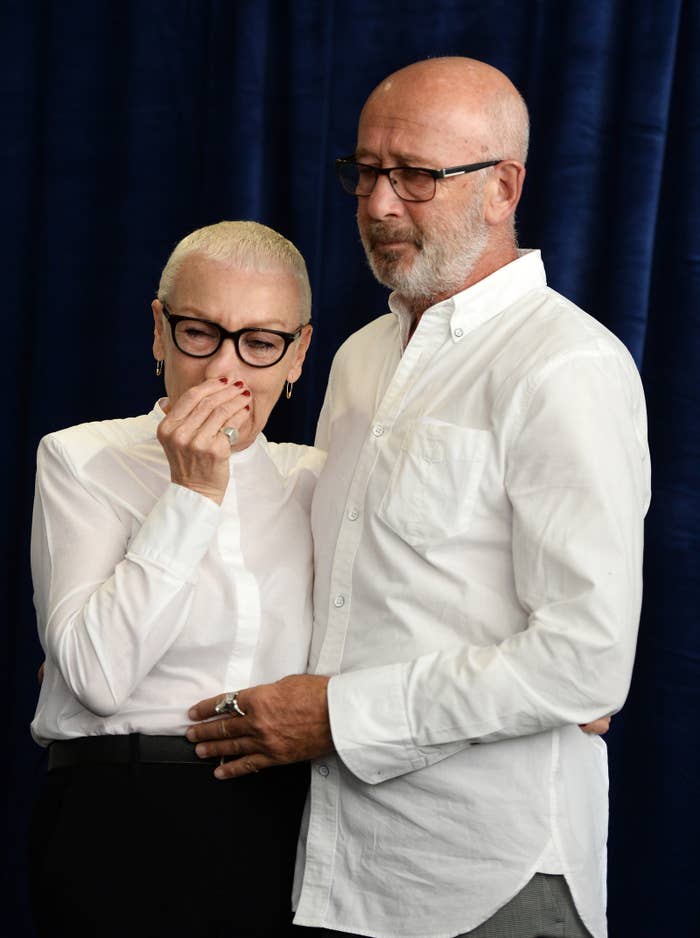 Irina Yelchin and Viktor Yelchin, who held an emotional news conference in Beverly Hills on Tuesday, also claim the SUV, which was under a recall order, lacked sufficient rollaway prevention features, did not properly maintain the park gear position.
Anton, who played Pavel Chekov in the rebooted Star Trek franchise, was killed June 19.

"Anton was our only son and remarkable human being," Victor Yelchin told reporters. "It's wrong. It's against nature when parents bury their own child. That's why we hope this lawsuit will make other families never go through the same hell we are going through right now."
Listed as defendants in the wrongful-death and product-liability lawsuit are Fiat Chrysler (FCA US) and Autonation Chrysler Dodge Jeep Valencia, the Los Angeles area dealer who sold the SUV.
The Yelchins claim the dealer was aware that there had been crashes and complaints due to the gear selector, but failed to fix the problem. They also claim there have been at least 700 crashes reported potentially related to the same gear issue.
FCA released this statement to BuzzFeed News: "FCA US LLC extends its sympathies to the Yelchin family for their tragic loss. The Company has not been served with a lawsuit and cannot comment further at this time. FCA US urges customers to follow the instructions in their owners manuals and the information cards sent with their recall notices. These instructions include advising customers to set the parking brakes in their vehicles before exiting."