O.J. Simpson Was Released From Prison After Being Granted Parole
Simpson was released after serving nine years of a 33-year sentence for armed robbery and assault in Las Vegas.
O.J. Simpson was released from prison early Sunday morning after serving nine of the 33 years he was sentenced to prison for after being convicted of armed robbery and assault in Las Vegas.
Simpson was granted parole July 20 after the disgraced football star expressed regret for his actions, which he said occurred after having a few drinks and misjudging the situation.
"I haven't made any excuses in the nine years that I've been here, and I'm not trying to make an excuse now," Simpson said at the hearing.
Simpson, 70, was convicted in 2008 of robbery and assault charges after he and several friends burst into a Las Vegas hotel room armed with guns and stole about $100,000 worth of his sports memorabilia from collectors Alfred Beardsley and Bruce Fromong, who had been expecting to meet a wealthy buyer.
Simpson argued that the memorabilia and personal family photos were taken from him, and that he was merely trying to get the items back. He also claimed he didn't know that his associates, who were acting as security guards, had guns with them.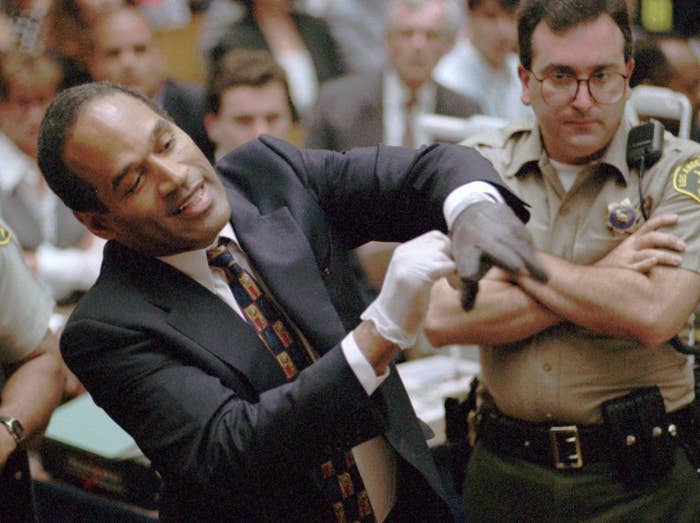 Simpson was granted parole in 2013 for a series of charges related to the robbery, but had to wait another four years to become eligible for parole on the remaining convictions

The armed robbery conviction occurred exactly 13 years after a jury found Simpson not guilty of killing ex-wife Nicole Brown Simpson and her friend Ron Goldman. However, he was later found civilly liable for their deaths and ordered to pay their families $33.5 million.
David Cook, an attorney for the Goldman family, told BuzzFeed News that the amount Simpson currently owes has grown to more than $50 million, and that his clients have every intention of trying to collect.
"He has paid zip," Cook said.