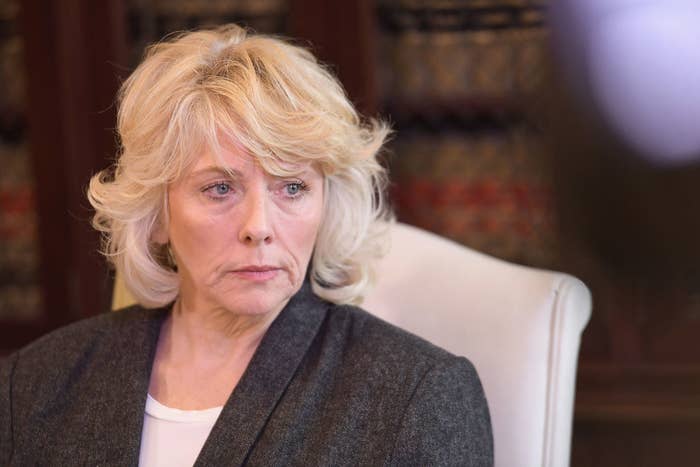 A former actor says Harvey Weinstein wanted to know if she was "good" in bed before sexually assaulting her during a private meeting.

Speaking to reporters alongside celebrity attorney Gloria Allred on Friday, Heather Kerr, who appeared on The Facts of Life and Mama's Family, recalled being summoned to a private meeting in 1989 with the movie mogul.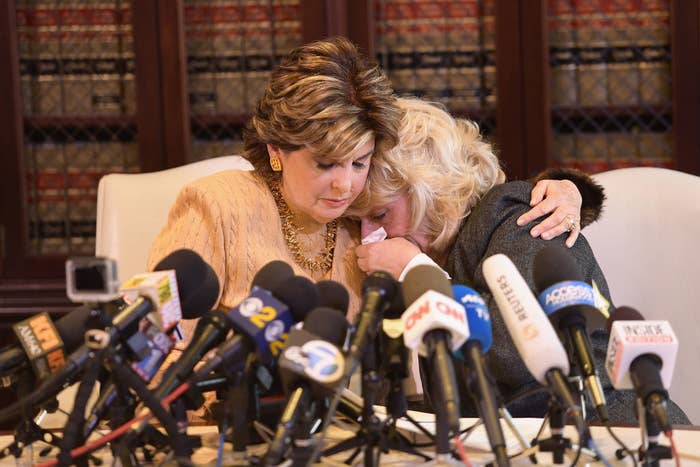 "He asked me if I was good," Kerr said. "I started to tell him about my training and acting experience and he said, 'No. I need to know if you're good.' He said if he was going to introduce me around town he needed to know if I was 'good.'
"He kept repeating that word. I offered to provide him with a reel. He had this sleazy smile on his face. Because he was sitting so close on this couch, I started to get a sick feeling in my stomach. The next thing I knew, he unzipped his pants and pulled out his penis."
Kerr, 57, alleges Weinstein then grabbed her hand and "forced it onto his penis and held it there."
"This is how things work in Hollywood, and all actresses who'd made it did it this way," Kerr said Weinstein told her.

Soon after, she quit acting and now lives in Washington state.
Allred said that while the alleged sex assault occurred outside California's statute of limitations, Kerr is "looking for justice, plain and simple," by adding her voice to a growing list of accusers.
Dozens of women have come forward to allege Weinstein sexually assaulted or harassed them after the New York Times and The New Yorker published reports detailing some of their stories, which included Rose McGowan, Gwyneth Paltrow, and Angelina Jolie.

Kerr's allegations come one day after Los Angeles police confirmed they had opened an investigation into allegations made by an Italian model-actor that Weinstein raped her in her Beverly Hills hotel room in 2013. The woman, who now lives in LA with her three children, has not been identified at her request.
In a statement Thursday, Weinstein's spokesperson said he "unequivocally denies allegations of non-consensual sex."
Since the scandal erupted earlier this month, Weinstein has been booted from the Academy of Motion Picture Arts and Sciences and the Producers Guild of America. Weinstein was also fired from the company he helped establish, and his wife has left him.

Weinstein also faces sex crime investigations in New York and London, which do not have the same statute of limitations as in California.