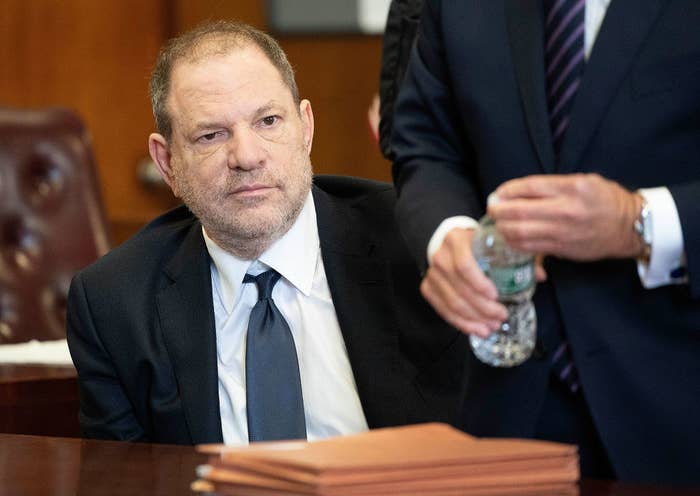 NBC worked to thwart Ronan Farrow's award-winning sexual assault investigation into Harvey Weinstein after it became clear he was making real progress toward nailing the story, a former network employee alleges.
Rich McHugh, who was Farrow's producer on the investigative unit, made the allegation to the Daily Beast and New York Times Thursday after quitting NBC in protest, saying the network committed "a massive breach of journalistic integrity" in trying to keep the story off the front burner.
"At a critical juncture in our reporting on Harvey Weinstein, as we were about to interview a woman with a credible allegation of rape against him, I was told not to do the interview and ordered to stand down, thus effectively killing the story," McHugh said in a statement to BuzzFeed News Thursday night. "Those orders came to me from the highest levels of NBC. That was unethical, and a massive breach of journalistic integrity."
An NBC spokesperson disputed McHugh's version of events, calling it an "outright lie."
"The assertion that NBC News tried to kill the Weinstein story while Ronan Farrow was at NBC News, or even more ludicrously, after he left NBC News, is an outright lie," a network spokesperson told BuzzFeed News in a statement.
"In August of 2017, after NBC News assigned Ronan Farrow to investigate Weinstein and supported his reporting efforts for eight months, Farrow believed his reporting was ready for air. NBC disagreed because, unfortunately, he did not yet have a single victim of — or witness to — misconduct by Weinstein who was willing to be identified," the network continued.
"Dissatisfied with that decision, Farrow chose to leave for a print outlet that he said was willing to publish immediately. NBC News told him 'we will not stand in your way,' and allowed him to take his reporting to The New Yorker, where, two months later, he published a strong piece that cited the following victims by name: Asia Argento, Mira Sorvino, Rosanna Arquette, Lucia Evans, Emma de Canes, Jessica Barth, and Sophie Dix. Not one of these seven women was included in the reporting Farrow presented while at NBC News."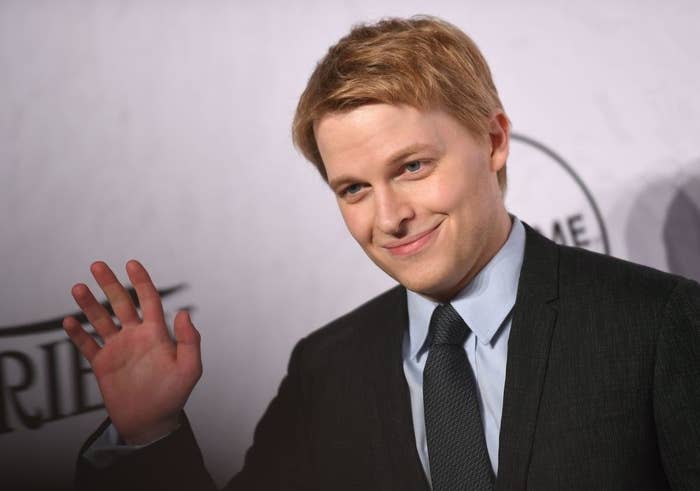 NBC News President Noah Oppenheim also denied the allegations in an interview with the New York Times.
"We repeatedly made clear to Ronan and Rich McHugh the standard for publication is we needed at least one credible on-the-record victim or witness of misconduct," Oppenheim said. "And we never met that threshold while Ronan was reporting for us."

The Daily Beast reported that, according to sources, it was Oppenheim who suggested Farrow and McHugh look into a 2016 tweet by actor Rose McGowan alleging that she had been raped by a powerful Hollywood executive when they approached him about doing a story on the industry's so-called "casting couch," in which men in power exchanged sexual favors for gigs.
Farrow was reportedly able to eventually get an on-the-record interview with McGowan naming Weinstein, but she pulled her interview under legal threat from the movie mogul, with whom she had reached a $100,000 settlement years earlier in exchange for not discussing the allegations publicly.
Weinstein, who pleaded not guilty in June in New York to multiple sex crime charges related to a separate assault case, has denied all allegations of nonconsensual sex.
Even after securing more damning evidence, including an undercover NYPD recording taken by model Ambra Battilana Gutierrez that includes Weinstein appearing to confess to groping and sexual assault, McHugh said NBC appeared reluctant and unsupportive of the investigation.
He also said it was clear Weinstein was putting a huge amount of pressure on NBC execs to kill the story.
Right before the flight to Los Angeles to interview the accuser, Oppenheim told the Times, Farrow had asked for permission to take his reporting to a magazine that was willing to publish it.
"And we granted him permission to do so," he said.
A later request to use an NBC crew to film an interview prompted him to totally sever their relationship, Oppenheim added.
Farrow did not immediately respond to requests for comment, but in a statement to the Times, he called his former NBC colleague "a fantastic producer and journalist."
"He's a person of integrity, and he cared deeply about the investigative stories we worked on together and the importance of seeing them through," he added.
In a tweet, former NBC News reporter Chris Francescani said McHugh and Farrow were telling the truth about the Weinstein investigation and NBC executives were not.
When reached by BuzzFeed News, Francescani declined to comment further, saying, "Going to let my tweet speak for itself."
It isn't the first time NBC has faced heat for not going ahead with a story that was initially within its grasp. It was the Washington Post that broke the story of the Access Hollywood tape during the 2016 campaign in which Donald Trump can be heard discussing grabbing women "by the pussy," not NBC, which as part of the same corporate network had the tapes all along.
Even when the initial, explosive Weinstein stories were published by the New York Times and the New Yorker, NBC News dedicated little airtime to the story compared with rival networks in the ensuing days.
It has also grappled with allegations of rampant sexual harassment within its own ranks, most notably leading to the downfall of star Today anchor Matt Lauer.