Los Angeles Prosectors Decline To File Sex Assault Charges Against Bill Cosby
The Los Angeles County district attorney on Wednesday declined to file sexual assault charges against Bill Cosby for alleged incidents in 2008 and in 1965.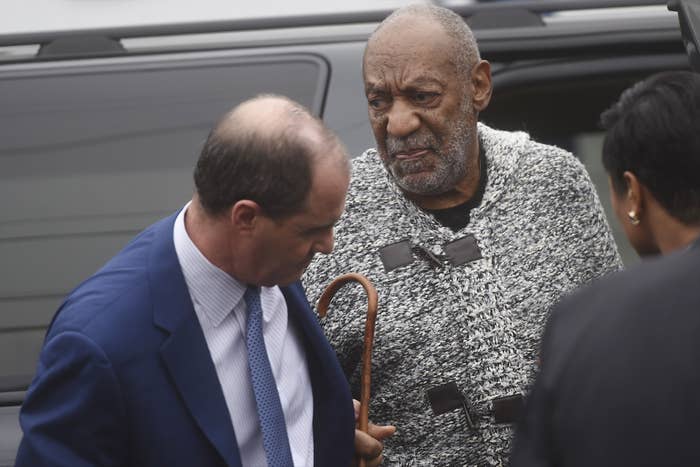 The Los Angeles County district attorney declined Wednesday to file charges against Bill Cosby regarding two allegations of sexual assault. The two victims reported the incidents to police last year.
The first accuser, known as Jane Doe 1, told the police that in 1965 when she was 17, Cosby took her to a jazz club in Hollywood and bought her alcoholic beverages. He later took her to an unknown residence in the Hollywood Hills and forced her to have sexual intercourse, according to her statement to Los Angeles police last year. The district attorney declined to file charges in that case because the statute of limitations for prosecution on forcible rape had expired. Under California law, the statute of limitations for forcible rape is ten years.
In the second allegation, Chloe Goins reported to the police that in 2008, when she was 18, she attended a party at the Playboy Mansion and was introduced to Cosby. She told police that she fell sick after consuming a drink the comedian had given her, so he escorted her to a room to lie down.
According to her police report, when Goins woke up, her clothes were off, her breasts felt moist — as if they had been licked — and Cosby was at the foot of the bed biting her toe. She also told cops that Cosby appeared to be masturbating.
Police investigated the report, but immediately found inconsistencies. For starters, Goins originally said the encounter occurred at a "Midsummer Night's Dream Party" at the mansion on Aug. 9, 2008, but later told investigators she couldn't remember if that was actually the case. Investigators reviewed video footage of the party, but found no image of Goins.
In addition, Cosby provided proof he was in New York at the time. His name was also not on the guest list, police said.
Prosecutors ultimately decided after reviewing the police investigation that allegations reported by Goins — misdemeanor sexual battery and misdemeanor indecent exposure — had also passed the statute of limitations. Under California law, the statute of limitations on a misdemeanor crime is one year.
Goins has also filed a civil lawsuit against Cosby regarding the alleged sexual assault.
Cosby's attorney, Chris Tayback, released a statement to BuzzFeed News:
"We are satisfied that the Los Angeles DA's Office fully and fairly evaluated all the facts and evidence, and came to the right conclusion," he said.
Read The District Attorney's Findings Here:
Download PDF