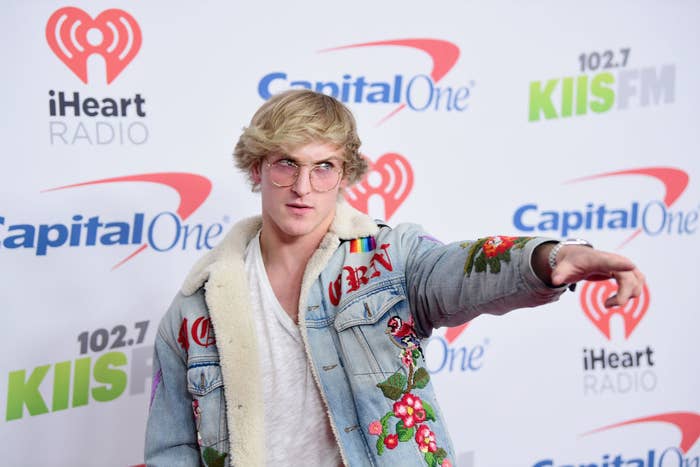 Logan Paul's fall from grace at YouTube after posting a much maligned video that included a dead man's body hanging from a tree in Japan was, according to many people in the vlogging industry, inevitable given the unrelenting pressure to go viral in the name of money.
In interviews with popular YouTubers and people who work in the industry that has grown to support them, many said Paul's ambitious goal of posting, in his words, "a 15-minute TV show EVERY SINGLE DAY for the past 460+ days" just wasn't sustainable. And for now at least, the resulting mistake appears to have cost Paul a big chunk of income and possibly derailed his acting ambitions.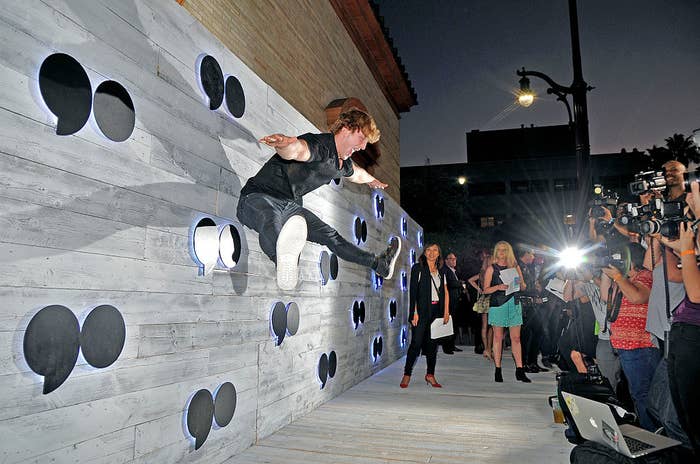 YouTube, which is owned by Google, said in a statement on Wednesday that in response to the Japanese "suicide forest" controversy, Paul's channels were being removed from Google Preferred, a program that allows companies to sell ads on the videos of the top 5% of the platform's most popular content creators. YouTube will also not feature Paul — who has more than 15 million subscribers — in the fourth season of the web series Foursome, and his new original series for the paid streaming platform YouTube Red "are on hold."
Byron Austen Ashley, president of Settebello Entertainment, a talent and literary management company focused on building careers for emerging talent, said the highly competitive business model of YouTube can push content creators to attempt dangerous and misguided stunts.
"There is pressure to push the envelope, to be the class clown, and that keeps escalating and escalating," he said.
Paul has abstained from posting on YouTube since Jan. 2, when he posted his "So Sorry" video. He later tweeted: "taking time to reflect. no vlog for now. see you soon."
His representatives did not respond to requests for comment.
Paul's video came as the culmination of what he called an impromptu trip to Japan over the holidays that was spurred by a travel itch, a break in his schedule, and a desire to get out of Los Angeles for New Year's.
But the trip appeared to be off-kilter from the very start. A wild coyote ran down his Encino street as he was being chauffeured to the airport, leaving him concerned about his small Pomeranian dog, Kong. When he arrived at Los Angeles International Airport for the flight to Tokyo, he realized he had left his passport at home, had an assistant rush it to the airport, and admitted to another passenger, "I have a lot of things on my mind."
When his flight arrived in Tokyo, Paul couldn't find his luggage and was told that someone else had taken his bag before it was eventually located. Paul was also losing his voice and had to see a doctor, who informed him he had a sinus and throat infection. Even so, Paul was determined to maintain his daily vlogging schedule.
"I made a promise when I started vlogging to deliver you guys the most entertaining, exhilarating, incredible content ever!" Paul said from his Tokyo hotel room. "And goddamn, I am going to do that."
Before heading to Aokigahara, a forest located at the base of Mount Fuji, Paul and his Logang cohorts spent their first few days in Tokyo donning kimono-style robes and conical rice-farmer hats, dancing outside Japanese ceremonial temples, submerging Paul's GoPro in koi ponds, visiting cat cafes, and dressing up in Pokémon costumes as they ran through city streets, fish markets, and traffic.
Each day, the 22-year-old YouTube star turned the group's antics into a 15-minute video, with titles like "REAL LIFE POKÉMON GO IN TOKYO! (catching strangers)" and "KICKED OUT OF JAPAN! (i'm sorry)," generating millions of views each.
Jordan Worona, a talent manager for YouTube influencers at the media company Studio71, said daily vlogging helps creators "pick up steam" and quickly grow a following, but the pressure of putting videos together on a daily basis can be extreme.
"Burnout is a real thing in every industry, but especially with these kids," Worona said. "It's because every single day you are thinking of concepts, titles, thinking of how to get attention for your videos, and I think it can be exhausting for them."
Compounding the issue is the fact that creators often have few editorial safeguards in place. Ashley of Settebello Entertainment said that, as in the case of Paul, when the central focus of a vlog is one person who got rich and famous at a young age, that person is often surrounded by enablers.
"When you are with your friends and you are the most popular guy in the room, if not the world, people aren't telling you 'no,' people aren't telling you 'that is a bad idea,'" he said. "People want to say 'yes.' They are yes-men, and that is how something like this happens."
Paul's apology on Twitter, in which he references the strain of producing a daily "TV show" for more than 460 days in a row, also sheds light on the issues that arise due to creators' lack of resources, said Chris Ryan, director of brand partnership at Talent Resources.
TV shows have crews of 30 or 40 people, and even they take breaks, he noted.
"The problem is Logan is doing it all himself," Ryan said, adding that the YouTuber should have "someone to take the pressure off so you can be a little more creative and have a clear head."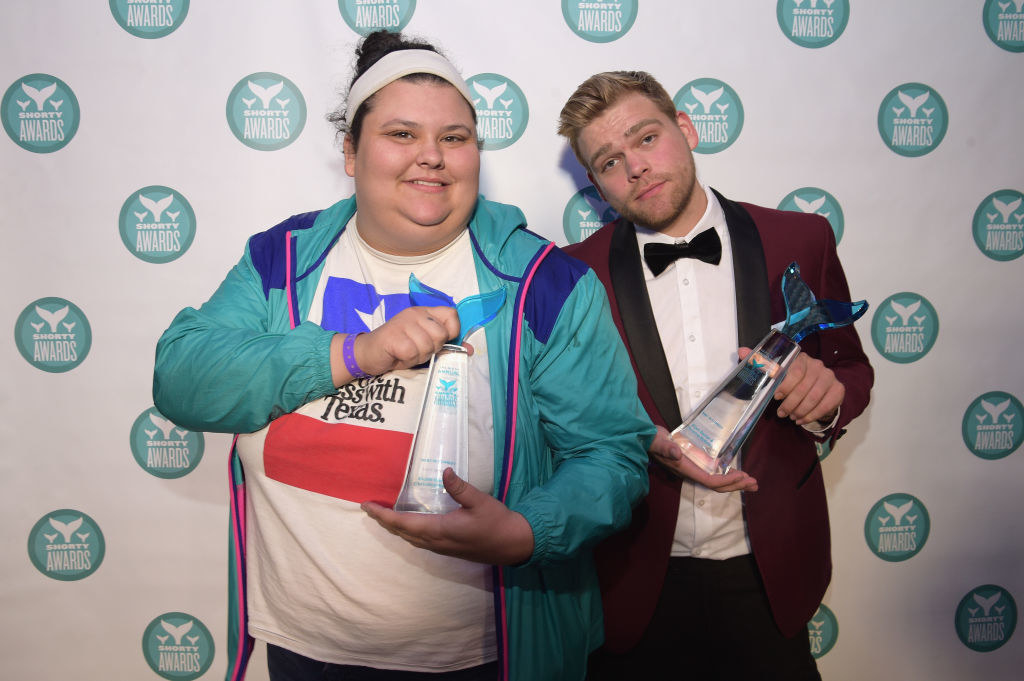 Vine star turned social media sensation Christine Sydelko told BuzzFeed News she tried for a while to post two vlogs a week with Elijah Daniel, but it didn't take long before they decided the grind was too much.
"I think when you establish yourself as someone who does outrageous things, you are setting yourself up to always to be looking for that next big stunt," Sydelko, who has 1.1 million YouTube subscribers, said. "And I think it gets tiring, it gets hard, and I think that is where there are some lapses in judgment."
Established "storytime" creator Tana Mongeau, who has close to 3 million subscribers on her YouTube channel, said she aims to post a vlog three to five days a week. But even that schedule is hard to maintain.
Paul's stamina for maintaining such a rigorous production schedule surely demanded a constant flow of video concepts and ideas. Still, Mongeau said, "If you are getting to the point where you have to film a dead body to make that movie, then maybe take a break."
"Every day you are waking up at the crack of dawn making sure you do something in your day that is going to entice millions of people and to get them to come back the next day, editing it or having someone else editing it, promoting it, and then starting again," the 19-year-old said. "That is really hard."
Paul apparently tried to give some sort of public-service-message angle to the "suicide forest" video, talking directly to the camera to tell viewers that suicide is not the answer.
"Stay strong — whatever it is that you are going through. Anyone can achieve that feeling of being fulfilled and being content. And I truly believe that every person has a place on this earth," Paul said, before adding: "With that said — weird one, this one is a weird one, we are all still shook. Is it bad if I do the subscribe? Maybe — nah, man, this is why I do it, so people can live the journey with me. So if you are not part of the Logang, be sure to subscribe."
Now, everyone waits to see what will come of his self-imposed hiatus.
In the meantime, the punitive action taken by YouTube isn't expected to be a career killer. Paul has a fervent stanbase that spends millions on his merchandise and has remained loyal throughout the controversy. If anything, his base has grown. The "So Sorry" video posted on Jan. 2 had racked up more than 42 million views as of Saturday. And despite not posting since then, he has gained more than 480,000 new subscribers.
"This doesn't ruin Logan Paul," Philip DeFranco said on his popular YouTube show. "This is essentially a speed bump for his career."