Lil Wayne Hospitalized After Having 2 Seizures On Private Plane
The hip-hop artist, who has a history of seizures due to epilepsy, was taken away by ambulance Monday after an emergency landing at a Nebraska airport.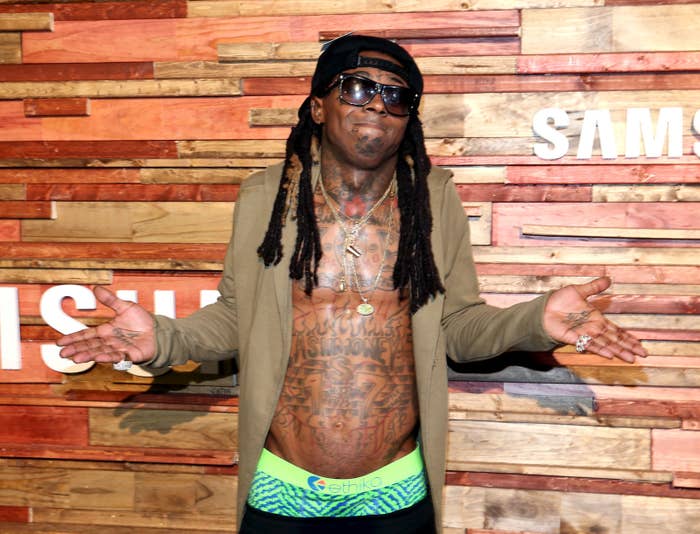 Hip-hop star Lil Wayne was transported to a hospital by ambulance Monday after his private plane made not one but two emergency landings at the Omaha airport after the rapper suffered two minor seizures.
Wayne is under the care of his personal doctors and was doing well Tuesday, publicist Derek Sherron told the AP.
"He thanks his fans for their everlasting support, prayers and well wishes," Sherron said.
Airport Supervisor Dennis Messina told BuzzFeed News the airport was first notified at 2:36 p.m. that "there was an airplane diverting into Omaha with a passenger on board who needed medical attention."
Omaha Fire Department personnel boarded the plane shortly after landing, but the passenger refused treatment or to be transported to a hospital, Messina said. The plane then refueled and departed, only to return within the hour after notifying the airport a passenger was experiencing a second medical emergency on board. This time after landing, the passenger was removed from the plane and taken by ambulance to the Creighton Hospital in downtown Omaha for treatment, Messina said.
Messina said he was not at liberty to reveal the name of the passenger receiving medical treatment, names of other passengers on the plane, or ownership of the aircraft.

The news was first reported by TMZ.
Omaha TV station KETV posted a video of Wayne being taken away from the plane in an ambulance.
Wayne, whose real name is Dwyane Michael Carter Jr., has been vocal in the past about his battle with epilepsy and the resulting seizures. In 2013, he called into Los Angeles radio station Power 106 after a brief hospitalization saying he was prone to seizures and "this isn't my first, second, third, forth, fifth, six, seventh seizure. I've had a bunch of seizures, y'all just never hear about it."
Wayne's fans have been rallying on social media hoping the rapper makes a swift recovery.