Lil Wayne Walked Off The Stage After Only Four Songs At A Cannabis Concert
High Times wants an explanation as to why the hip hop artist only performed a short set at their Medical Cannabis Concentrates Cup when he was booked for a full hour.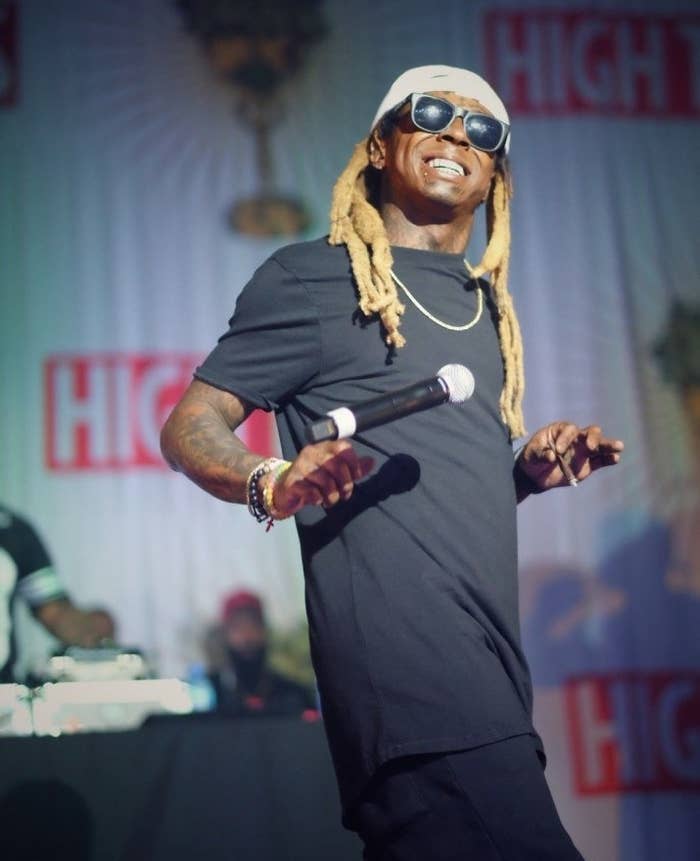 Lil Wayne quite literally dropped the mic after only 10 minutes on a High Times show Saturday night leaving promoters baffled.
The hip hop artist was booked as the headliner for High Times' Medical Cannabis Concentrates Cup event in San Bernardino, but walked out after only doing four songs.
Lil Wayne was scheduled to perform for an hour, but dropped the mic shortly into his performance for reasons unknown.
According to a source, his management and crew seemed completely blindsided and stunned.
Shocked fans left without incident once High Times turned on the lights to announce the show had ended.
A High Times spokesperson released this statement:
"HIGH TIMES works tirelessly to produce professional events that are entertaining, educational and fun for the thousands of marijuana and music enthusiasts who attend our Cannabis Cups — including night two of the 3 day HIGH TIMES Medical Concentrates Cup at the National Orange Show in San Bernardino, CA. HIGH TIMES has a rich history of bringing superstar musical talent to Cannabis Cups including Wiz Khalifa, The Roots, De La Soul, Wyclef Jean, The Game, Rick Ross, 2 Chainz and many more. HIGH TIMES puts on nearly a dozen successful events a year all over the country. We have no idea why, after a stellar performance by B.o.B, Lil Wayne suddenly ended his performance after just four songs when he was contractually committed to performing for an hour for the fans. We are truly baffled by why Lil Wayne would do this in front of thousands of Cannabis Cup attendees - in total disregard for his fans - and are awaiting an explanation from his team."
Lil Wayne did not immediately respond to BuzzFeed News' request for comment.