A class action lawsuit filed against Snapchat on Thursday accuses the popular social media app of exposing minors to sexually offensive and explicit material through a feature that encourages users to discover new content.
The 32-page lawsuit filed claims that minors are able to unwittingly tap on stories without any warning or parental notification and that they could be exposed to content that allegedly violates the Federal Communications Decency Act.
The unnamed class of minors behind the complaint is seeking more than $5 million in damages, as well as safeguards added to the "Discover" feature, a platform for media partners, including BuzzFeed, to upload "stories" that are then promoted at the top of the stories page.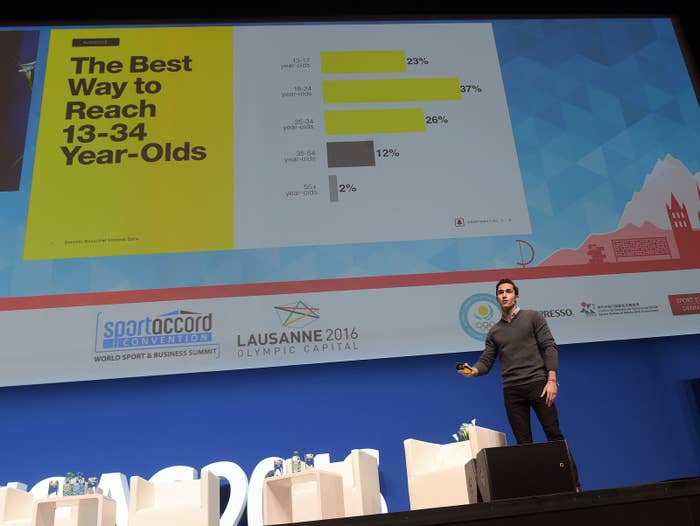 Ben Meiselas, an attorney at Geragos & Geragos who filed the lawsuit, told BuzzFeed News they are seeking "a simple, common sense, and much-needed solution" to the problem by compelling Snapchat to warn underage users and their parents "so that vulnerable children are not being exposed to harmful and offensive adult content without parental consent."
A Snapchat spokesperson said that while the company had yet to see the lawsuit, it supported the editorial independence of its partners:
"We haven't been served with a complaint in this lawsuit, but we are sorry if people were offended. Our Discover partners have editorial independence, which is something that we support."
Examples of stories deemed to be explicit by the plaintiffs are stories posted by Cosmopolitan, Vice, BuzzFeed and other media companies, include10 Things He Thinks When He Thinks When He Can't Make You Orgasm, F#ck Buddies Talk About How They Kept It Casual, 14 Drunk Convos Every Woman Has Had, and 23 Pictures That Are Too Real If You've Ever Had Sex With A Penis.
"The content we share in our Snapchat Discover channel is part of our frank and well-loved coverage of the whole range of human experience and we're glad our audience enjoys it," a spokesperson for BuzzFeed said in a statement. "The notion that positive, frank, and humorous coverage of sex is obscene could only occur to someone who has literally never looked at the internet."