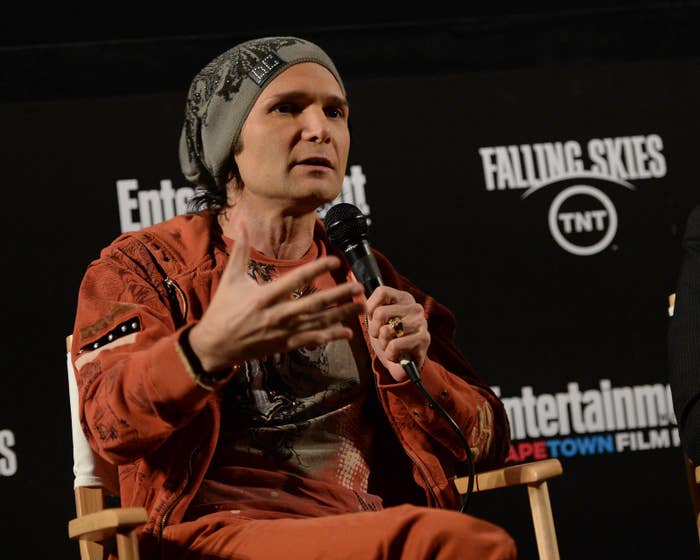 Corey Feldman, who has long pledged to bring down a "pedophile ring" in Hollywood that he has been aware of since he was a child actor, took his first official action this week by filing a report with the Los Angeles police.
The LAPD on Tuesday confirmed that they had launched an investigation after receiving a report filed by Feldman, although they would not confirm the allegations the actor made. A representative for Feldman also declined to comment.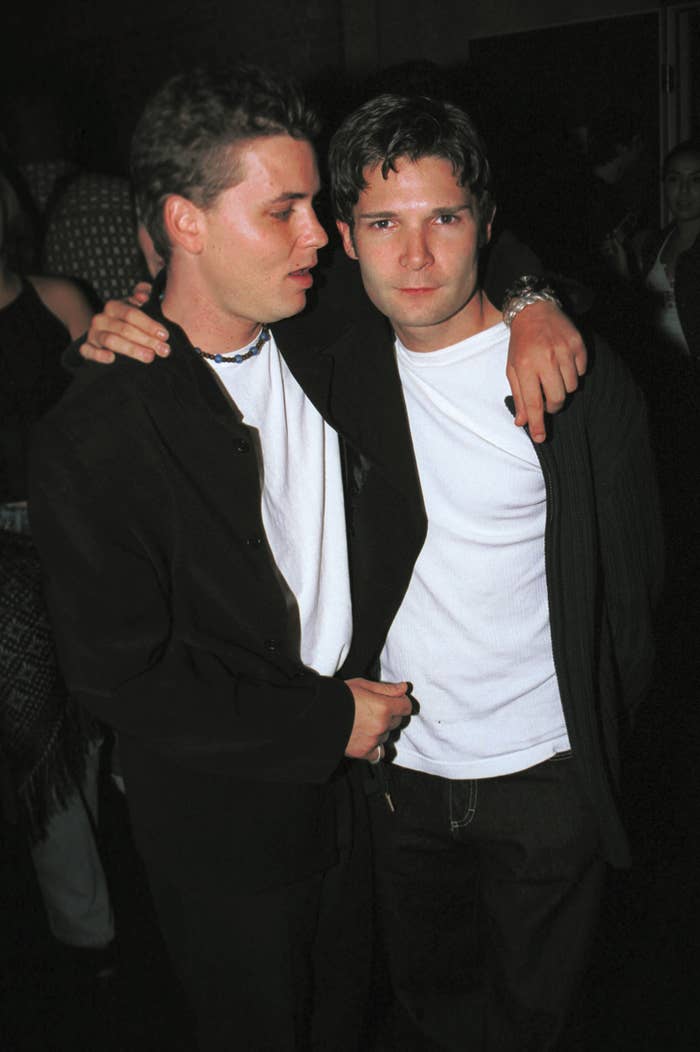 Feldman has yet to name the powerful Hollywood figures he claims have preyed on young actors trying to make it in the business, including himself and fellow child actor star Corey Haim. "The Coreys" starred in seven films together between 1987 and 1996, including The Lost Boys and License to Drive.
Appearing last week on Dr. Oz, Feldman, 46, said he was intent on "bringing down a pedophile ring" that he has been aware of since he was a child, and has launched a fundraising campaign for a documentary in which he plans to name major names for the first time.
"Right off the bat, I can name six names, one of them who is still very powerful today," he said.
Feldman did detail the abuse he says he and Haim suffered in Hollywood in his book Coreyography, blaming it for Haim's drug battle and untimely death. But for years, Feldman has largely refused calls to divulge identities, citing fears of lawsuits and other forms of retribution.
"There is one person to blame in the death of Corey Haim, and that person happens to be a Hollywood mogul — and that person needs to be exposed but unfortunately I can't be the one to do it," he famously told Nightline in 2011.
But in the wake of the sexual misconduct allegations against Hollywood heavyweights like producer Harvey Weinstein, actor Kevin Spacey, and director James Toback, the fears of legal action that kept so many accusers quiet over the decades have been ebbing.
On Dr. Oz's show, Feldman publicly made some claims, including someone he said now works at the LA Dodgers and is "one of the ringleaders for the kids."
Now that his allegations are in the hands of the LAPD, it will be up to police investigators to determine if there is enough of a case to bring to prosecutors.
Legal analyst Troy Slaten told BuzzFeed News that despite the fact that Feldman's claims of assault occurred 25 years ago, they might still be prosecutable. Because minors are reluctant or incapable of coming forward, under California law, the statute of limitations for minors does not begin until that individual turns 40. For more serious sexual abuse cases, such as rape, there is no statute of limitations. However, the case must be prosecuted within a year of making a report to police.
"Lawmakers enacted this exception because it has been proven that kids who are molested may repress traumatic experiences, or may be too embarrassed to come forward," Manuel Medrano, a criminal defense attorney, said.
But LAPD investigators will have their work cut out for them, particularly since so much time has elapsed, experts said, making credibility a huge factor. And in that, Feldman's fundraising campaign for a documentary related to the allegations won't help," Medrano said.
"What hurts Feldman is his credibility — defense attorneys will contend that by virtue of his launch of a $10-million fundraising campaign to produce a movie revealing names of his alleged abusers, Feldman is simply out to make a buck and hence the reason for his making these allegations at this late point in time," he said.
Feldman has already said that if the LAPD's investigation comes down to a he said-he said, he believes the district attorney's office will decline to file criminal charges.
The LAPD, Slaten said, will likely start their investigation by trying to determine if there is any person or piece of evidence that could corroborate Feldman's allegations. They will also be looking for any DNA evidence, or if Feldman told anyone about an assault at the time it allegedly occurred.