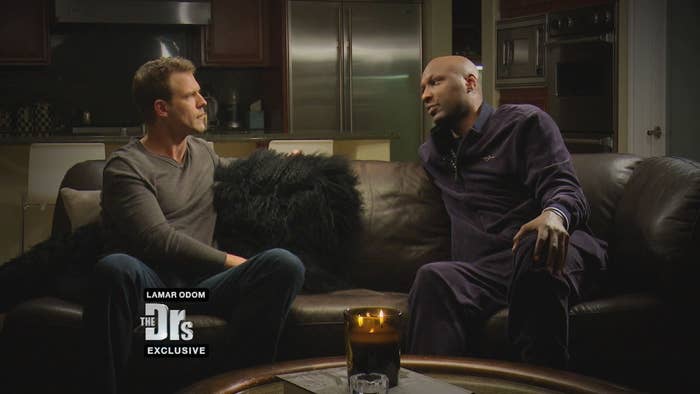 After awaking from his coma last year, Lamar Odom says he couldn't talk as then-wife Khloé Kardashian told him what had happened: he had been found unconscious in a Nevada brothel.
For his first public comments about the medical scare, the former Lakers basketball star sat down with Travis Stork from the syndicated, daytime show The Doctors, revealing that he was in a "dark place" right before collapsing at the Love Ranch.
"My wife, at the time, we were going through some things," he said.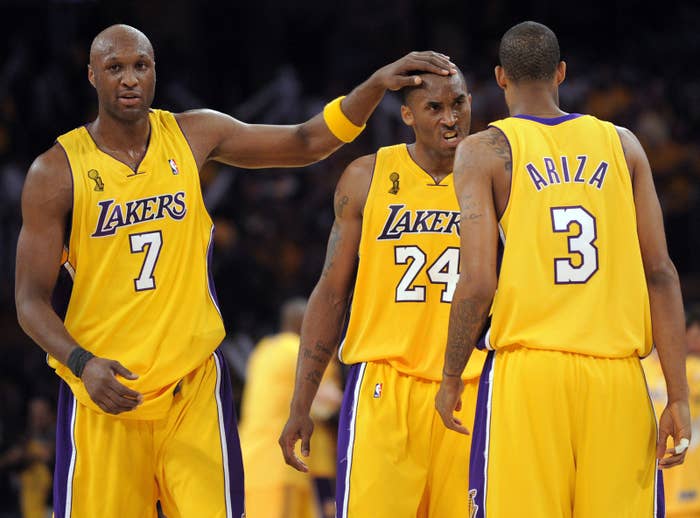 His eyes red and teary, Odom described his last memory before waking up in the hospital of "being in the damn brothel and thinking I was just going to rest a little" during a three-day stay. Instead, prostitutes discovered him unconscious Oct. 13, 2015.
Authorities said they suspected he overdosed on cocaine, citing a "white substance coming from his mouth" and blood from his nose.
Odom was rushed to a hospital in critical condition and put on life support, eventually recovering enough to transfer to Los Angeles, where Kardashian — who at the time was his estranged wife — visited him regularly.
Days later, he awoke.
"I didn't know until… Khloé had told me that I was in a coma," he told Stork in a segment of the upcoming show that was released Friday. "I couldn't even speak at the time. I couldn't talk. Nothing would come out when I would open my mouth. So, I was scared."

Odom and Kardashian officially divorced Dec. 9.

Stork said he hadn't planned to air the segment until Odom completed rehab, but when news leaked that he had checked into a 30-day drug and alcohol rehabilitation facility the week of Dec. 5, the show decided to air a portion of the sit-down interview. The full segment, as well as an additional interview with Odom post-recovery, will air in January.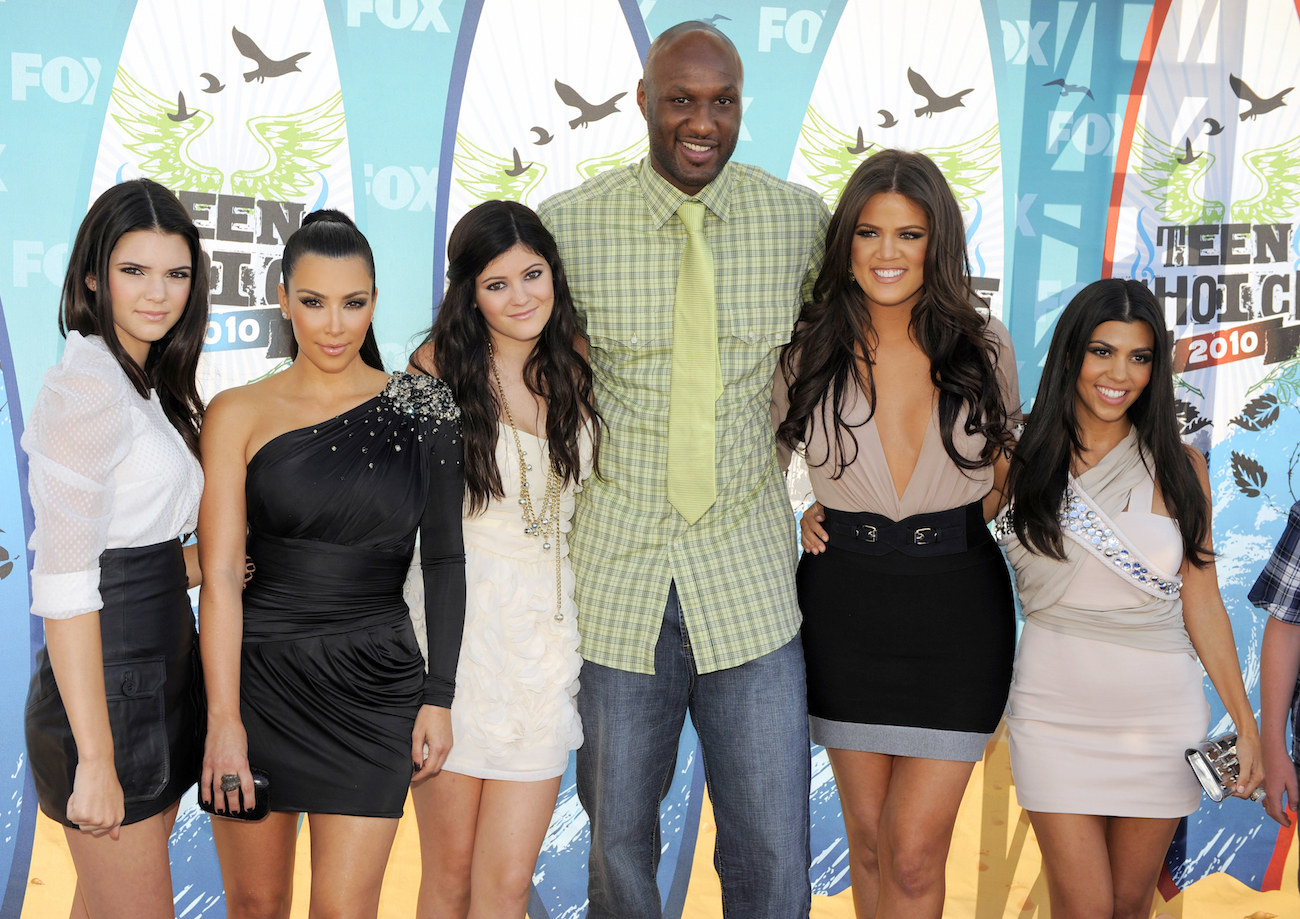 Stork said the main goal for the interview was to get Odom into rehab, and after their brief talk, the former NBA star was taken away in a car.

Stork said he believed Odom was committed to getting help and that no one was forcing him to go to rehab. He also said Odom was "surprisingly clear-headed and open with the demons he is facing… and you can tell he's just a man trying to find his way."

A representative for Odom did not immediately respond to BuzzFeed News' request for comment regarding reports that he will be filming a reality show about his recovery.