"Devastated" Khloé Kardashian Is Making Medical Decisions For Lamar Odom
According to a source close to the Kardashian family, Khloé is "inconsolable" as she makes medical decisions for her estranged husband in Las Vegas.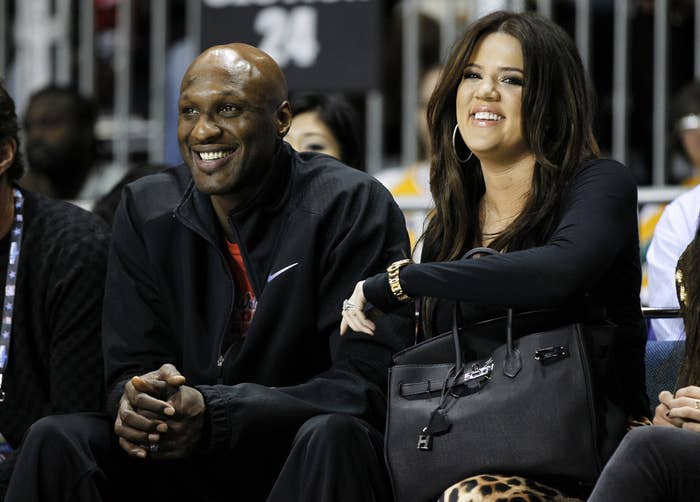 Khloé Kardashian is "devastated" and "inconsolable" as she makes medical decisions for her estranged husband, Lamar Odom, who remains in critical condition in a Nevada hospital after being found unconscious in a brothel, a source close to the family told BuzzFeed News Thursday.
Kardashian filed for divorce in 2013, but since a judge has yet to sign the papers, the reality TV star is making welfare decisions as the NBA star's wife, the source said, adding: "He is not doing well."
A "Note from Khloe" that was published to her website reads: "As a family, we've decided to hold off on publishing content across our apps while we continue to support and pray for Lamar. Thank you for your kindness and understanding during this difficult time."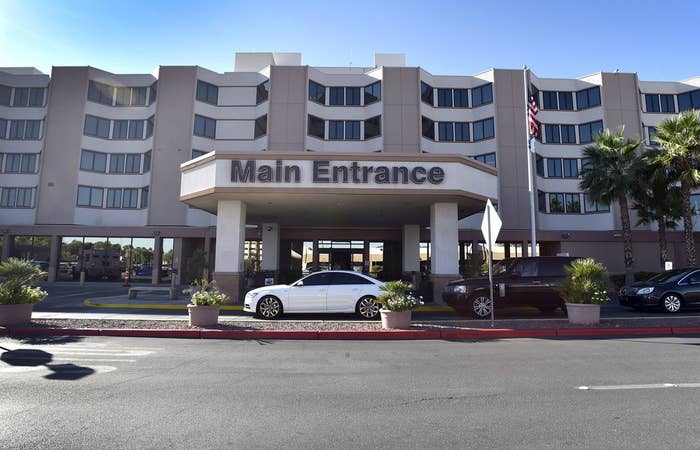 Dennis Hof, owner of the Love Ranch South brothel, located in the rural town of Crystal, told BuzzFeed News that two women who were with Odom at the time said he appeared to have taken too much "herbal Viagra."
"I was told he was not looking good," Hof said.
Odom had arranged for five days of 24-hour companionship — including sex, meals, and hanging out — with two women for $75,000, Hof said. Before he was found unresponsive, Odom had been considering extending his stay through this Saturday to celebrate Hof's birthday, the ranch owner said.
Witnesses who called 911 told dispatchers that Odom had also been using cocaine as early as Saturday, when he checked in, and that he had not finished a bottle of cognac he ordered over the weekend.
Family, friends, and former teammates rushed to Las Vegas after his condition became known overnight Tuesday. An outpouring of support also hit social media.
Odom began his NBA career in 1999 with the Los Angeles Clippers before going on to win the 2009 and 2010 NBA championships with the Los Angeles Lakers. Last year, he was waived by the New York Knicks as a free agent.
Several former Lakers teammates, including Kobe Bryant, reportedly left during a game in Las Vegas to be at Odom's bedside, where the Kardashian clan had assembled in support of Khloé.
In 2009, Odom married Kardashian and became a regular presence on the family's stable of reality TV shows.
An E! News spokesperson told BuzzFeed News that Keeping Up With the Kardashians is "not currently shooting in Las Vegas" for the medical crisis.
"We are saddened to hear of his condition, and are sending out thoughts and prayers out for his recovery," the spokesperson said.
The matriarch of the family, Kris Jenner, was among the squad of Kardashians who rushed to Las Vegas to be at the hospital.
Some family members, including Khloé's pregnant sister, Kim, were reportedly heading back to Los Angeles with plans to return this weekend.
Also flanking the NBA star were members of his own family and other high-profile figures, such as the Rev. Jesse Jackson, who said Odom was on life support — a condition neither the hospital nor the family had confirmed Thursday.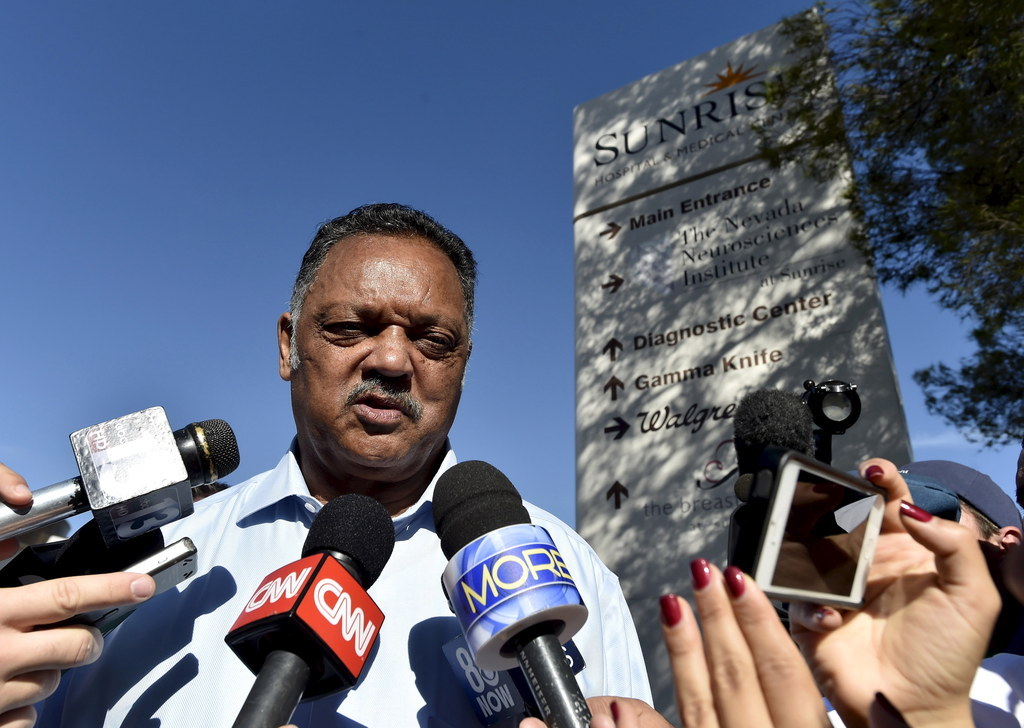 According to recordings played for reporters on Wednesday, the 911 callers at Love Ranch told dispatchers that Odom had what appeared to be blood coming from his nose and mouth, along with "a white substance," the local sheriff said.
Blood samples taken from Odom at a hospital have yet to be analyzed by law enforcement to determine what exactly was in his system at the time, officials said.