Reality TV star Khloé Kardashian on Thursday filed papers to divorce from Lamar Odom, a Los Angeles court clerk confirmed.
The couple were married Sept. 27, 2009, but separated in December, according to her court filing, which cites irreconcilable differences as the reason for the divorce.
Kardashian had previously filed for divorce in 2013, but withdrew the petition last year after Odom was found unresponsive in a Nevada brothel and hospitalized in serious condition.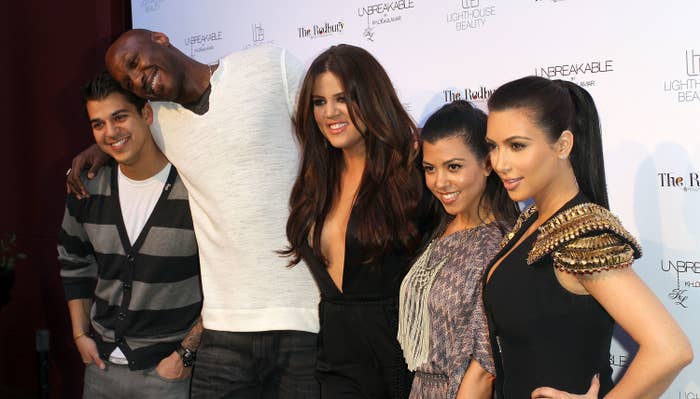 At the time, a source close to the situation told BuzzFeed News that Kardashian did not want to "make any big moves" during what was "a very delicate and difficult time" as Odom recovered in a hospital in Los Angeles.
Odom was found unresponsive in October at the brothel, where Nye County Sheriff officials said the former basketball star took cocaine and sex enhancers. He was rushed to a Las Vegas hospital where Kardashian had to make medical welfare decisions.
Kardashian is asking that the court terminate Odom's ability to obtain spousal support and in her filing cites a prenuptial agreement.
She is also asking to her keep all her jewelry, personal effects, and personal earnings from before and during the marriage, as well as after the couple's separation.
In California, a divorce cannot be finalized until six months after it is filed.