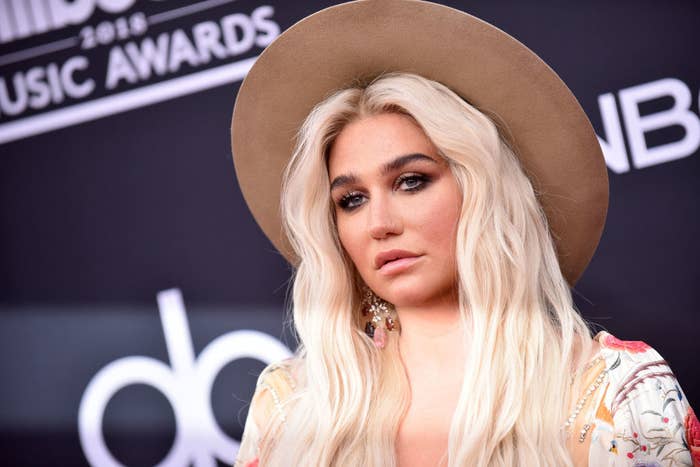 Kesha's legal team is firing back against allegations that she told Lady Gaga in a text message that her music producer raped Katy Perry, saying instead that the rumor originated from the chief executive of a major record label.
The text message is at the center of a defamation lawsuit filed against Kesha by her former producer, Dr. Luke. The text was sent on Feb. 26, 2016, after a judge denied Kesha's request to get out of her contract with Dr. Luke and his record label, but until recently, the other star he was accused of raping had not been publicly known. That changed Wednesday when court records making the allegation were made public.
According to court papers, the text did not specifically name Dr. Luke — aka Lukasz Gottwald — but said that the other recording artist had been "raped by the same man" who allegedly raped her.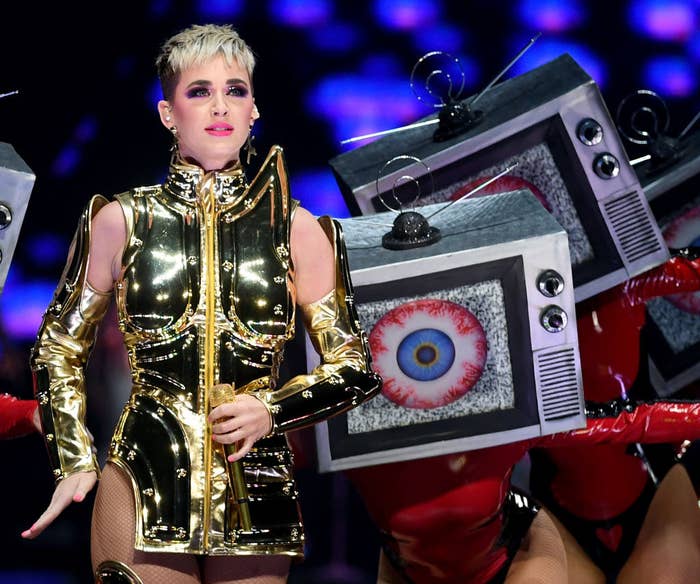 On Friday, Kesha's legal team said in a statement that the text claiming that Perry was raped by Dr. Luke was merely a private message reiterating what they had heard from an unnamed music executive. They also accused Dr. Luke of publicizing the accusations by putting it in his court filings and making it a central part of his defamation lawsuit against Kesha.
"The startling statement was subsequently discussed in a private, one-on-one text message between Kesha and Lady Gaga," Kesha's attorneys said in a statement to BuzzFeed News. "It would have remained completely private, except that Dr. Luke and his team took a text message obtained only in discovery and decided to publish it to millions of people in his amended complaint against Kesha, and then claim reputational harm from his own widespread publication."
Her legal team also said Dr. Luke's $50 million defamation case against Kesha is "meritless." Kesha, they said, told multiple people at the time that she had been sexually assaulted by Dr. Luke and sought professional help as a result.
Despite the abuse allegations, Kesha is still contractually obligated to work under Dr. Luke and his label. However, her attorneys allege the singer has not been paid any royalties from her Grammy-nominated Rainbow or from the song "Timber," which was released in 2013.
Kesha's team also maintained that it is not the singer's fault that other high-profile artists have chosen not to work with Dr. Luke since her allegations were made public, and that she shouldn't be forced to compensate him.
Reps for Perry and Lady Gaga did not respond to requests for comment. But in a statement to BuzzFeed News, Dr. Luke's team reiterated their claim that Perry has confirmed to them that she was not raped by the music producer.
"Kesha and her attorneys should be ashamed of themselves for not publicly acknowledging this and apologizing," Dr. Luke's team said in a statement.
They added:
"Kesha's latest press release saying that a music executive told her that Dr. Luke had raped Katy Perry is fully contradicted by that executive. He denied saying that.
"Contrary to her latest defamatory press statement, the evidence, including sworn testimony, will show the full extent and scope of the scurrilous falsehoods Kesha spread.
"As the old and true adage goes: Oh what a tangled web you weave when first you practice to deceive."