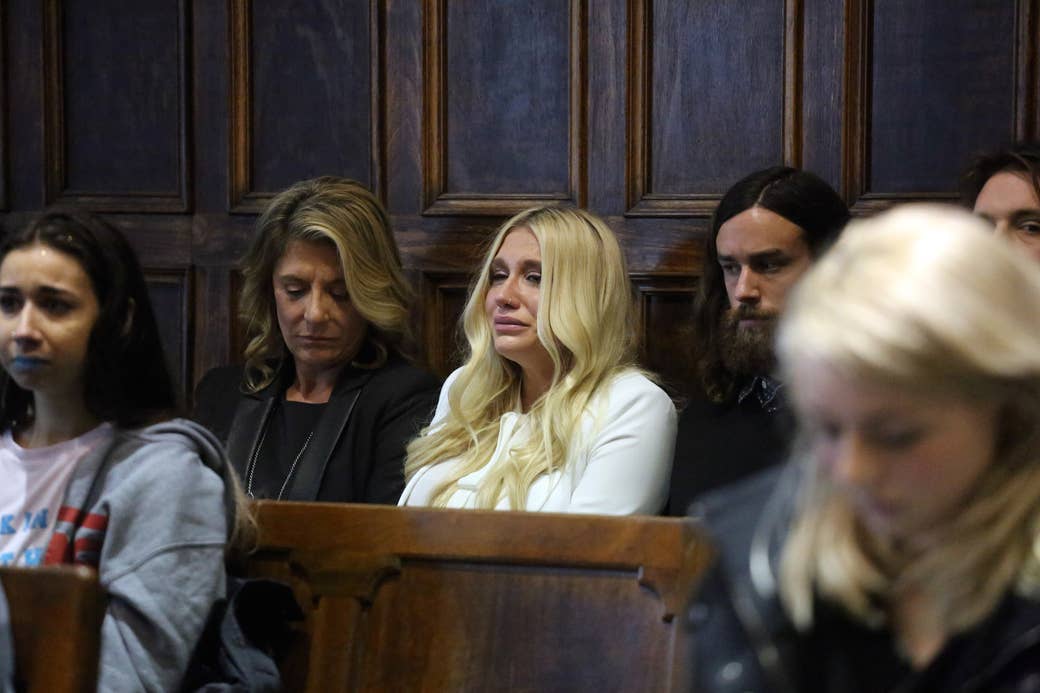 When a judge in New York denied Kesha's request to get out of her five-album contract with the producer she accuses of abusing and raping her, outrage from peers and supporters was swift. After all, how could a judge force someone to work with their alleged abuser?
Manhattan Supreme Court Judge Shirley Kornreich's ruling was a blow to Kesha's long and involved legal battle to break from Lukasz Gottwald, aka Dr. Luke, and Sony Music just two albums into her contract. In her ruling, the judge cited a lack of even basic evidence to back Kesha's claims of sexual assault or abuse. She also pointed to Sony's assurances that Kesha would be allowed to record with other producers and rejected the notion that the pop star wouldn't be promoted at the label.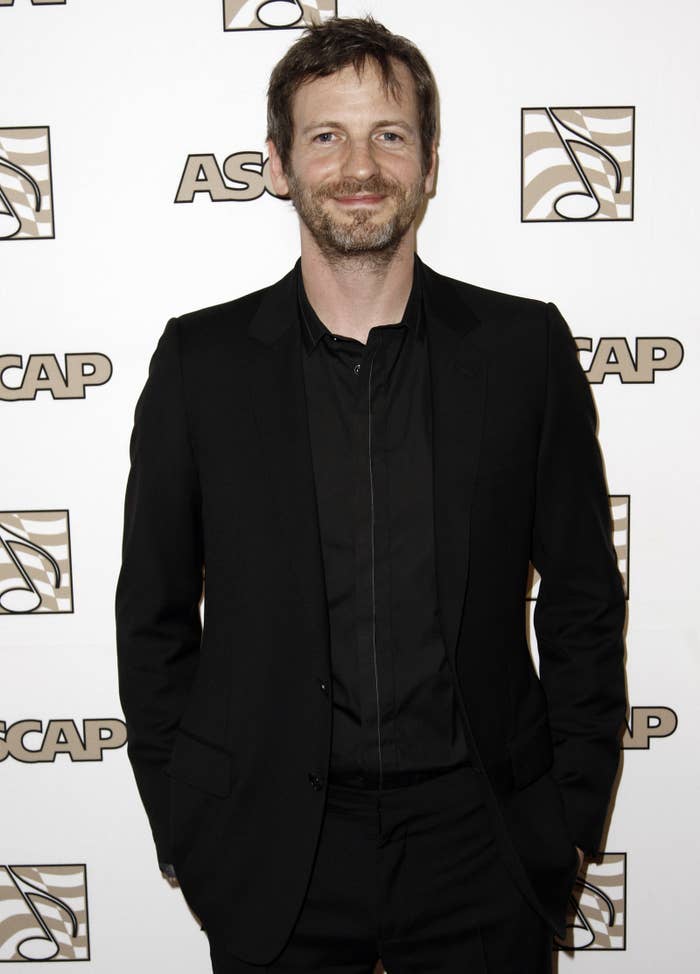 "They're in a business," Kornreich said of Sony Music. "They're there to make money."
For now, Kesha remains locked into her contract with Dr. Luke until she records three more albums. And because there is no time limit in New York for a personal services contract, the 28-year-old could potentially be bound by the exclusive contract for life.
Legal and industry experts spoke with BuzzFeed News about the challenges the "Tik Tok" singer will face in the months ahead as two separate cases — one filed by Kesha, the other by Dr. Luke — trudge on in New York and California.
In the end, they say, ironclad industry standard contracts, contradictory testimony, and more business-friendly New York laws could prove insurmountable.
Did Kesha have any bargaining power as an unknown artist?
Kesha was barely 18 and living in Nashville when Dr. Luke contacted her after listening to a demo she made. As an unknown, she was offered the holy grail for aspiring singers — a record deal.
Not every signed artist becomes famous. In fact, most don't. While Kesha's exclusive five-album recording deal seems oppressive, it is considered standard practice in the recording industry. An unknown like Kesha most likely received only a small advance, which the label would need to recoup with proceeds from the first album.
Larry Iser, managing partner for Kinsella, Weitzman, Iser, Kump & Aldisert, has represented Michael Jackson, the Beatles, Jackson Browne, and Crosby, Stills & Nash in his over 30 years as a music litigator and said it's rare for the first album to be a financial boon for the artist.
"You are putting your talent in, but it is the record company that is putting all their money in."
"Most new artists, post-Napster, do not make money for the record company," he said.
Smart music executives will ensure that the initial agreement is contractually sound by having new talent consult with outside attorneys and receive appropriate compensation so the contract will hold up later in a dispute, Iser said. In fact, Kornreich noted in rejecting her request for an injunction that Kesha's contract "was heavily bargained for."
According to courtroom testimony, Dr. Luke's label and its parent, Sony Music, have already laid out $11 million to promote and manage Kesha's music career.
"Remember it is a bargain. If you want to sing with a major record label, and it is certainly the aspiration of so many artists, the record company will get a large share of the proceeds," Iser said. "You are putting your talent in, but it is the record company that is putting all their money in. It's a business. If they can't recoup their expenses and make a profit, then they go out of business."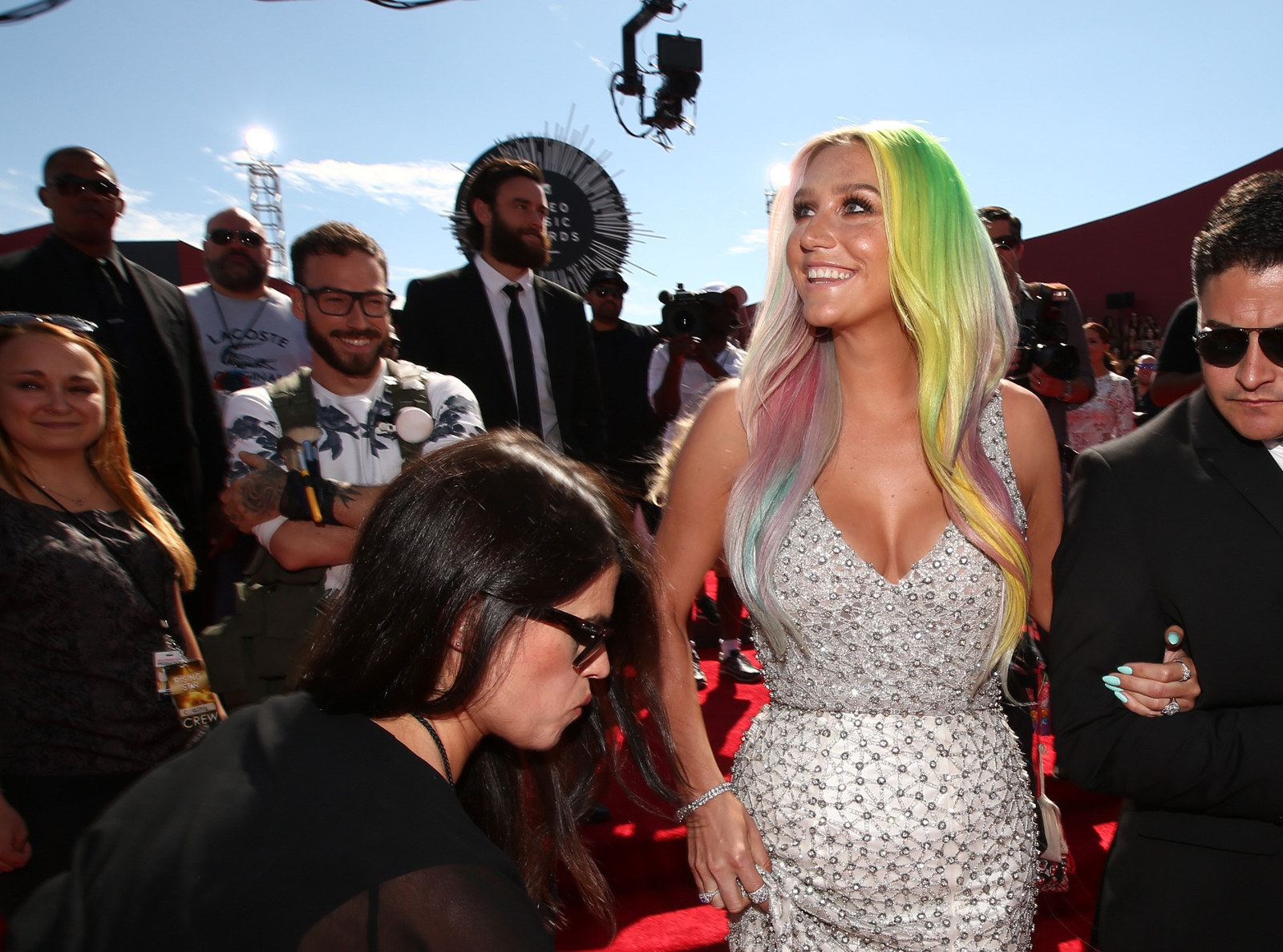 Can Kesha get out of the contract or renegotiate her terms?
The power pendulum shifts when artists like Kesha become successful. And it's at that point when many artists — think Prince and George Michael — have tried to get out of their initial contracts.
Some recording companies concede and offer to hand over a larger share of the proceeds in exchange for more albums. But record companies have little incentive to release a famous artist who, as in the case of Kesha, they have already spent millions on.
Judges are also reluctant to muddle with the sanctity of business legal agreements. In Kesha's case, Kornreich said granting the injunction would "undercut a whole system of contract, our commercial system."
What effect do Kesha's abuse allegations against Dr. Luke have on her contract dispute?
Judges need to find a very compelling reason to release someone from what looks to be a heavily negotiated contract, said William Hochberg, a partner at Greenberg Glusker with more than 25 years experience as a music and media attorney.
Kesha's attorneys have claimed an abusive 10-year "course of conduct" by Dr. Luke, but have so far provided details on only two alleged incidents — one in a hotel room in 2005 and the other one on an airplane in 2008. With both those torts well past the one-year statute of limitations in New York for civil action, Korneich asked the attorneys to refile specific documentation to back up their claims of a pattern of abuse.
"The big question right now is, what is the evidence?"
"I've read feet, feet of papers," Kornreich told Kesha's attorney, Mark Geragos, in her Manhattan courtroom. "There is not one piece of paper from a doctor saying this. But that's besides the point. Even though you claim [Kesha] has all kinds of physical problems, trauma — nothing, under seal or otherwise. There are no hospital records. There is nothing here."
If Kesha can present specific evidence of abuse, it could give her leverage in the contract dispute, and the court could legally modify the terms of the agreement, legal experts said.
"If there is really substantial evidence of somebody's abuse, and somebody knowing of the abuse and not doing anything about it," then both sides can start addressing the allegations in court and the judge can make a decision, said Daniel Stone, an attorney with extensive experience in music litigation.
Proving wrongful conduct allegedly committed in private is difficult, but attorneys often rely on call logs, text messages, emails, and social media accounts to build timelines. So far, however, Kesha's team hasn't put forth that evidence in court.
"The big question right now is, what is the evidence?" Stone said.
The challenge of overcoming her contradictory videotaped deposition
In defending herself in a 2011 lawsuit filed by another management agency, Kesha stated under oath that she had never had an intimate relationship with Dr. Luke, nor had he ever given her illicit drugs or made sexual advances — testimony that is completely contradictory to what she is claiming now.
"It's pretty damaging," said intellectual property attorney Richard Busch, who successfully represented the Marvin Gaye family in the "Blurred Lines" copyright trial.
"It's not fatal to her case, but it hurts her credibility."
Geragos said his client was pressured to make those statements under oath to protect Dr. Luke and their relationship, saying in a statement that the producer had "threatened to destroy Kesha's life and the lives of her family" if she didn't go along.
"Luke is now following through on his threats," Geragos said.
But that's an accusation that would have to be proven in court to have much of an effect on the outcome of Kesha's current legal case.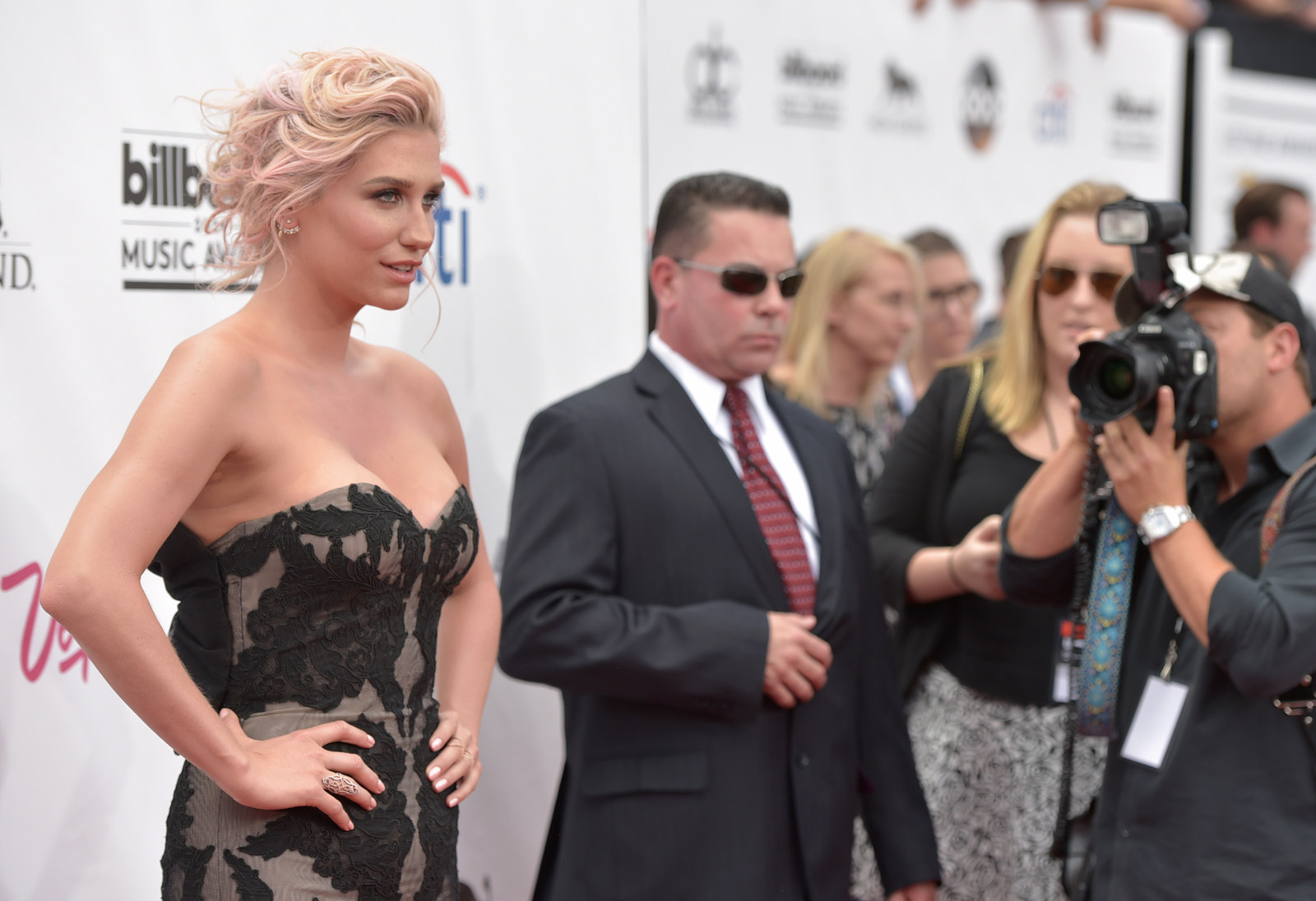 "Ultimately, it would be a fact question and up to the jury as to whether to believe her," Busch said. "She would have to get up on the stand and say she was under duress at that time. The jury would have to consider and make its call."
Hochberg agreed.
"It's very harmful to her case," Hochberg said of Kesha's prior deposition. "It's not fatal to her case, but it hurts her credibility, which is the most important thing that anybody has when they are going into court. She has a serious problem there and it is pretty brazen of her and her attorneys to have that and to still proceed with this case to take a position that is contrary to a position she took before."
He acknowledged that Kesha may have indeed been under "terrible pressure" to say certain things, but said the 2011 deposition "is a major, major problem for her either way."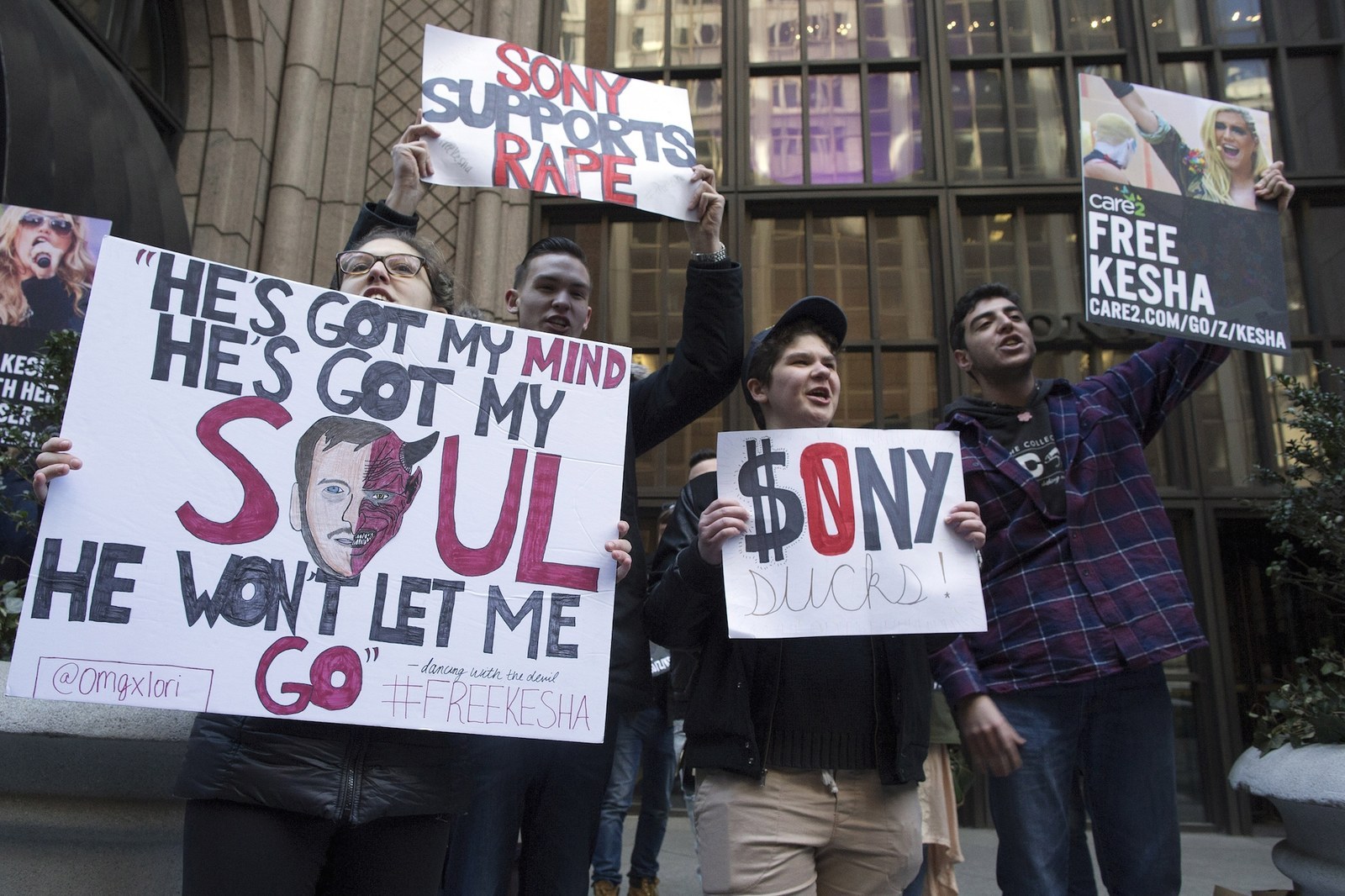 Can #FreeKesha and the court of public opinion sway the outcome?
Adele, Demi Lovato, and Lady Gaga are just some of the artists who have come forward pledging their support for Kesha. Taylor Swift even donated $250,000 of her own money. On Friday, a crowd of #FreeKesha supporters protested outside Sony headquarters holding signs that read "We Stand with Kesha."
The outpouring of support has been welcomed by Kesha — who posted a song of thanks — and her mother, but it won't likely affect the decision of a judge or jury. It could, however, push a company like Sony to consider what is in their best business interest.
"You have the courtroom and you have the press and no one should underestimate the power of the press to influence litigants," Hochberg said. "At some point, Sony is going to consider what is the downside here.
"Even though they might have a very strong case here, with the possibility of even perjury, they may not want to go there because of the adverse effect of people like Lady Gaga, Taylor Swift, and others coming out and supporting Kesha."
For now, it doesn't appear that Sony is willing to budge. The company declined to comment for this story, referring instead to a statement its attorney, Scott A. Edelman, gave to the New York Times.
"Sony has made it possible for Kesha to record without any connection, involvement or interaction with Luke whatsoever, but Sony is not in a position to terminate the contractual relationship between Luke and Kesha," he told The Times.
Kesha's contract was signed via Dr. Luke's production company under his own label, which is a subsidiary of Sony.

"Sony is doing everything it can to support the artist in these circumstances," Edelman added, "but is legally unable to terminate the contract to which it is not a party."