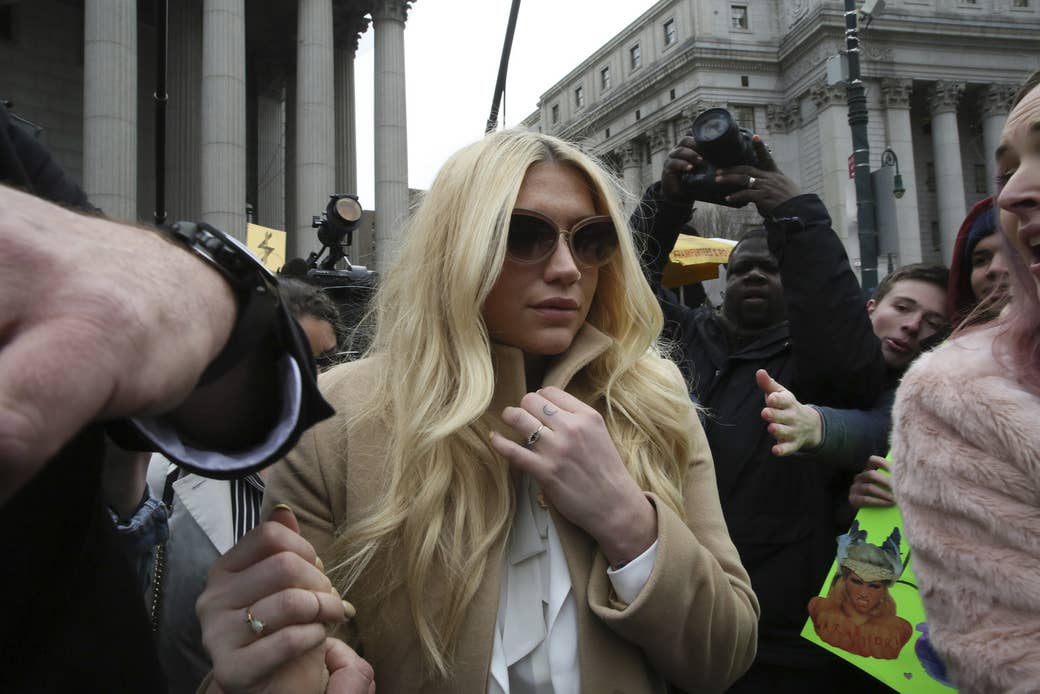 When a judge in New York denied Kesha's request to exit her contract with producer Dr. Luke, who she claims abused her emotionally and sexually for years, the decision immediately become another flashpoint in the "Tik Tok" singer's years-long legal battle.
The legal drama between Kesha Sebert and Dr. Luke, aka Lukasz Gottwald, stretches back to 2010, with a prehistory that goes back years before. In that time, there has been a series of lawsuits filed on behalf of multiple parties, not just Kesha, creating a whirlwind of accusations involving rape and abuse, defamation, and breach of contract.
Here's a look back at how it all unfolded...
2005
Kesha claims Dr. Luke convinced her to drop out of high school in Nashville, Tennessee, and move to L.A., where, shortly after she turned 18, she signed with his record label. Dr. Luke says he discovered her while listening to her demo tape, "recognized her potential," and called her in Nashville.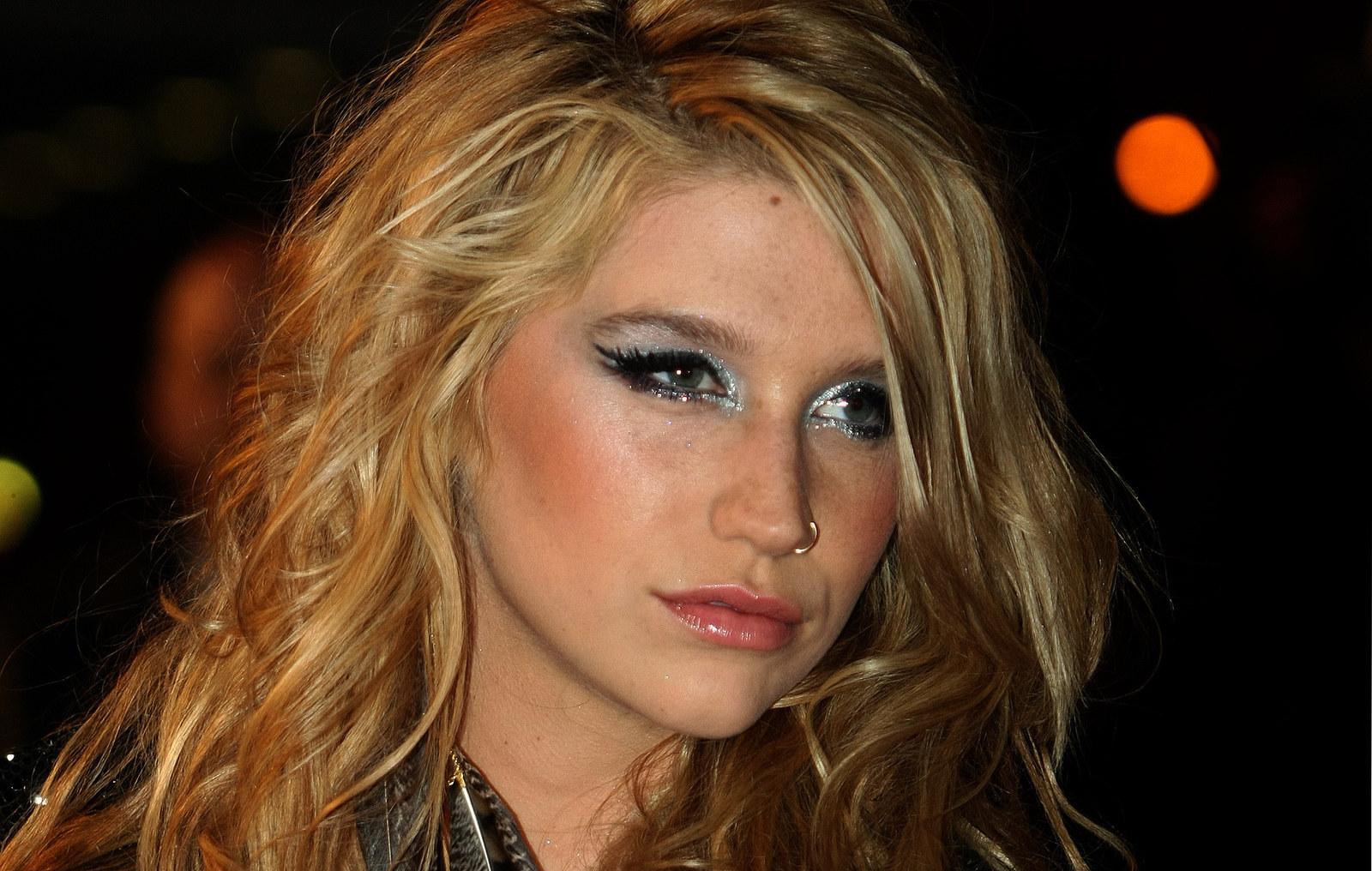 SEPTEMBER 2005
Dr. Luke claims he signed Kesha on Sept. 26 to an exclusive recording agreement, with the option to extend to five albums. Under the deal, he would provide production services for at least six recordings on each album and receive a percentage of the sales from each of them.
It wasn't long, however, before their relationship deteriorated, and by late 2005, Dr. Luke says, Kesha tried to get out of her contract. According to his court filings, Dr. Luke was told that if he did not agree to let Kesha go, "false allegations of abuse" would be "held over his head and made public."
JANUARY 2006
The next year, Kesha signed a five-year personal management contract with DAS Communications, with an option to terminate if she didn't get a recording deal within a year.
NOV. 26, 2008
More than two years later, Dr. Luke claims Kesha had become deeply frustrated by her stalled career since no other record company could or would sign her. So, according to Dr. Luke, she reaffirmed their agreement as valid and binding and signed with his Prescription Songs label.
JANUARY 2010
Two years later, Kesha released her first album, Animal, and, with it, three top singles and a worldwide tour.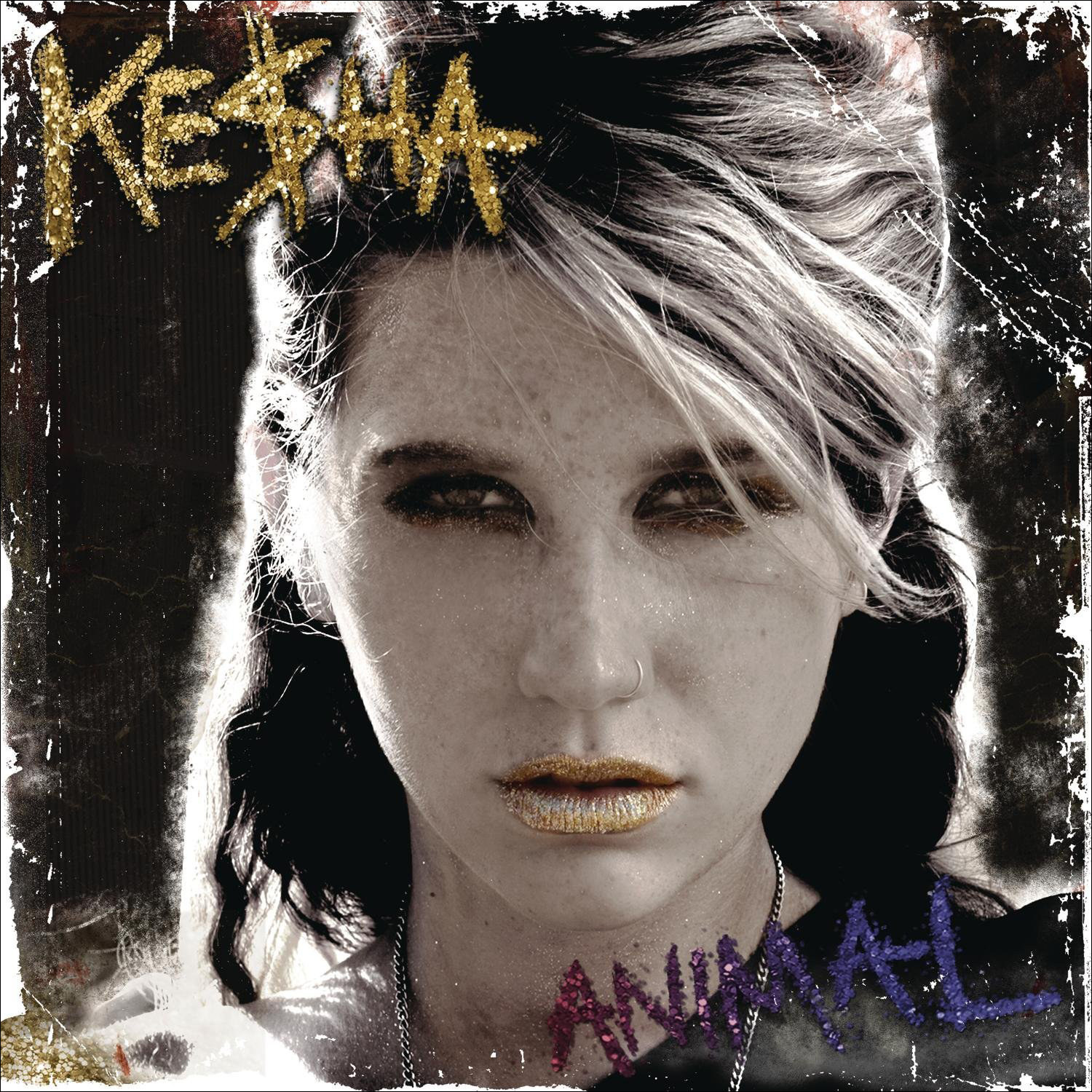 MAY 26, 2010
As Kesha experienced newfound success, DAS Communications filed a $50 million lawsuit against her and Dr. Luke in New York, claiming breach of contract.
Referring to the 2006 agreement, DAS claims it had "expended money and considerable time and effort" to advance Kesha's career, and even lined up a record deal with Warner Bros.
However, Billboard reported that the deal fell apart "at the 11th hour" because there were too many questions regarding the Dr. Luke contracts, prompting Kesha to reunite with the producer.
DAS claims the deal fell apart because Dr. Luke reappeared in Kesha's life and "induced, intimidated, and convinced" the singer to abandon the Warner Bros. deal and cut ties with DAS.
Kesha at the 2011 Billboard Music Awards.
JUNE 2011
On June 16, Kesha was deposed for the DAS lawsuit.
The following are excerpts from a portion of the transcript that will almost certainly be used to challenge her current lawsuit against Dr. Luke:
— Kesha testified that "Dr. Luke never gave me coke."
— When asked if Dr. Luke ever gave her any other drugs, Kesha asked, "What kind of drugs?"
The attorney clarified, asking, "[A]ny of drugs which could not be purchased at a pharmacy," to which she replied, "I don't know."
— Then the DAS attorney asked about an email exchange between Dr. Luke and a man named Jared Scharff, dated July 9, 2008.
"I'm going to ask you in particular to look at the second page, the email, which Jared Scharff wrote — excuse me, the third page — where Jared Scharff wrote on July 7, 2008 at 11 p.m., just read that," the DAS attorney said.
The attorney then asked Kesha a series of questions:
Question: Do you know what a roofie is?
Kesha: Yes.
Q: What is that?
K: It's a drug.
Q: Which does what?
K: It's like a date rape drug.
She then went on to say that she didn't know Scharff, recalling only "this interaction."
Q: Did Dr. Luke ever give you a roofie?
K: No.
Q: Did you ever tell your mother that you woke up in a hotel room in Gottwald's bed and you don't recall what happened that night?
K: I don't remember.
Later, the DAS legal team asked Kesha if she ever had an intimate relationship with Gottwald, to which she said "no."
Q: You don't know if he does drugs?
K: I don't know if he does drugs.
Q: If someone testified that you were making out with Gottwald on a cross-country trip with Gottwald on a plane, would that be a lie, on a plane?
K: No.
Q: Did you ever sleep with Gottwald in the same bed?
K: Yes.
Q: And you didn't have an intimate relationship while you were sleeping with him in the same bed?
K: No.
Q: Did your mother complain about Dr. Luke having made sexual advances to you?
K: I don't know...I don't know what my mother told to David [Sonenberg, president of DAS Communications]. I know that I've — Dr. Luke never made sexual advance at me, so...

The testimony is in direct conflict with the allegations that are currently pending in court in New York and California.
However, Kesha's attorney, Mark Geragos, claims his client gave the testimony under threat from Dr. Luke that should she reveal what really happened, he would ruin her, her family, and her career.
Dr. Luke's team, on the other hand, contend that the allegations of sex abuse were concocted as a way to extort him into releasing her from the contract.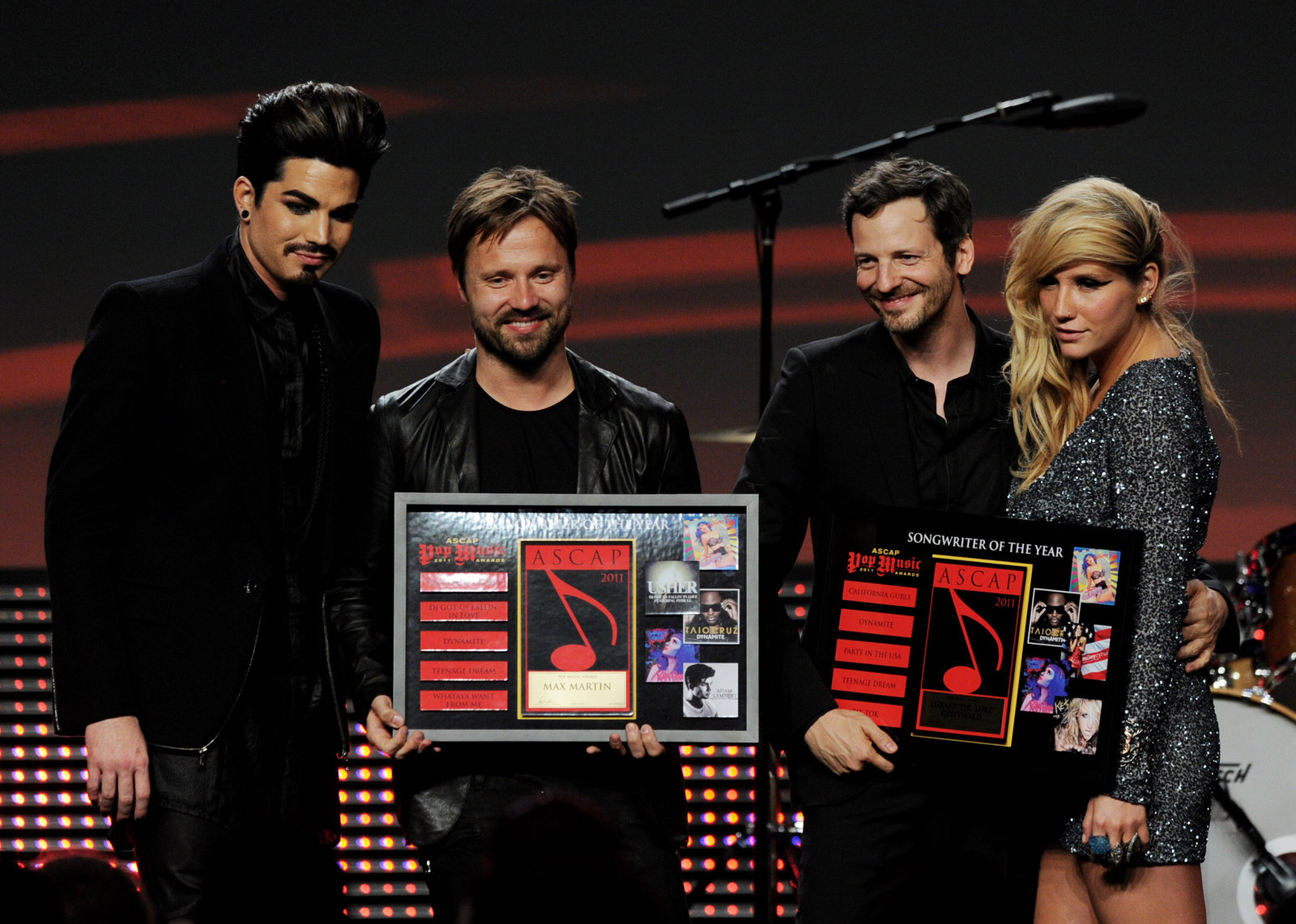 OCTOBER 2013
According to filings in the New York lawsuit, Kesha's mother, Pebe Sebert, sent an email on Oct. 29 to Dr. Luke's attorney with the following message:
Tomorrow I am going to start making public how Dr. Luke blackmailed me into giving him and Circuit publishing credit on all songs I wrote….Luke date raped Kesha when she was 18. Nicky Hilton's birthday? Paris Hilton's house? Luke gave Kesha pills? She ended up naked in his hotel room 2 days later, no longer a virgin? Do we want all this to come out?

[E]ither ... Luke releases Kesha from all legal contracts, and gives me back all my publishing, or we, Kesha and I tell the truth…
The next day, Dr. Luke's attorneys say, Pebe sent another email: "ps I am sending all of this to the blogger who has started the whole 'Free Kesha' thing, sorry about the trail of truth you fucking criminals!"
DEC. 30–31, 2013
A few months later, Dr. Luke's attorneys allege that Pebe made good on her promise and sent an email with the message "Dr. Luke abused Kesha, both physically and mentally" to a group of people, including Mike Eisele, one of the bloggers who helped fuel the #FreeKesha campaign.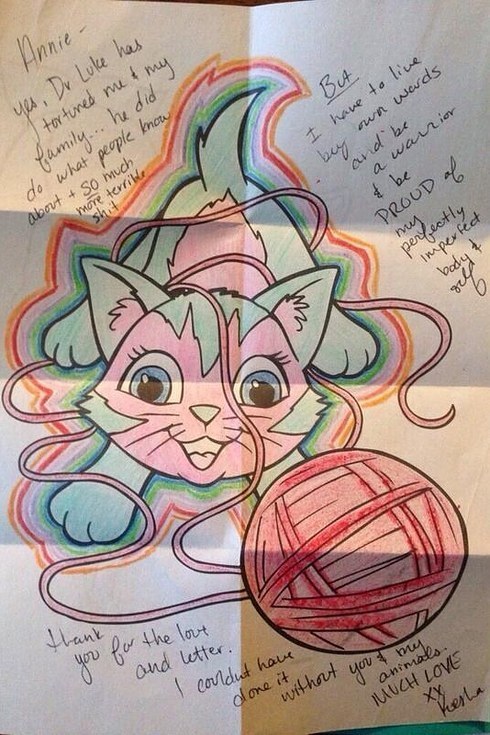 JANUARY 2014
The following month, Kesha checked herself into Timberline Knolls, a rehab facility, where she says she was treated for severe depression, post-traumatic stress, social isolation, and panic attacks.
While in rehab, Kesha wrote letters to fans in which she described the alleged abuse.
"Yes, Dr. Luke has tortured me + my family...he did do what people know about + so much more terrible shit ... Someone I work with has literally driven me into this disease, tortured me, and fucked with me and my family…" she wrote.

OCTOBER 2014
Then, on Oct. 14, Kesha filed her bombshell lawsuit, claiming sexual assault and battery, sexual harassment, gender violence, civil harassment, unfair business practices, and infliction of emotional distress.
In court filings, Kesha claims she was 18 when Dr. Luke induced her to drop out of high school, leave her family behind, and move to Los Angeles to pursue a music career.
According to the lawsuit: "For the past ten years, Dr. Luke has sexually, physically, verbally, and emotionally abused Ms. Sebert to the point where Ms. Sebert nearly lost her life. Dr. Luke abused Ms. Sebert in order to destroy her self-confidence, self-image, and self worth so that he could maintain complete control over her life and career."
Describing her time with Dr. Luke as a "prison of his abuse," Kesha alleges that the producer used "suffocating control" to trap her in long-term contracts that were "one-sided, extortive, and devastating to her health, sanity, and career."
She also claims that Dr. Luke forced her to take drugs and alcohol in order to take advantage of her sexually:

OCTOBER 2014
On the same day Kesha filed her lawsuit in California, Dr. Luke filed one of his own in New York against the singer, her mother, and Vector Management, claiming breach of contract and defamation.
Dr. Luke claims Kesha tried to break their agreement in signing with Vector Management in 2013, citing, in part, an email that month from her mother, Pebe Sebert, who alleged that the music producer abused her daughter.
According to the lawsuit, Pebe threatened to "further disseminate accusations of this type unless Gottwald makes substantial concessions and lets Kesha out of the Gottwald recording agreement."
Pebe has made clear "that extortion is the ultimate goal of this defamatory campaign," the lawsuit adds.
DEC. 8, 2014
On Dec. 8, Dr. Luke also sued Geragos, Kesha's attorney, for defamation, citing his response on social media to an interview Lady Gaga gave on The Howard Stern Show.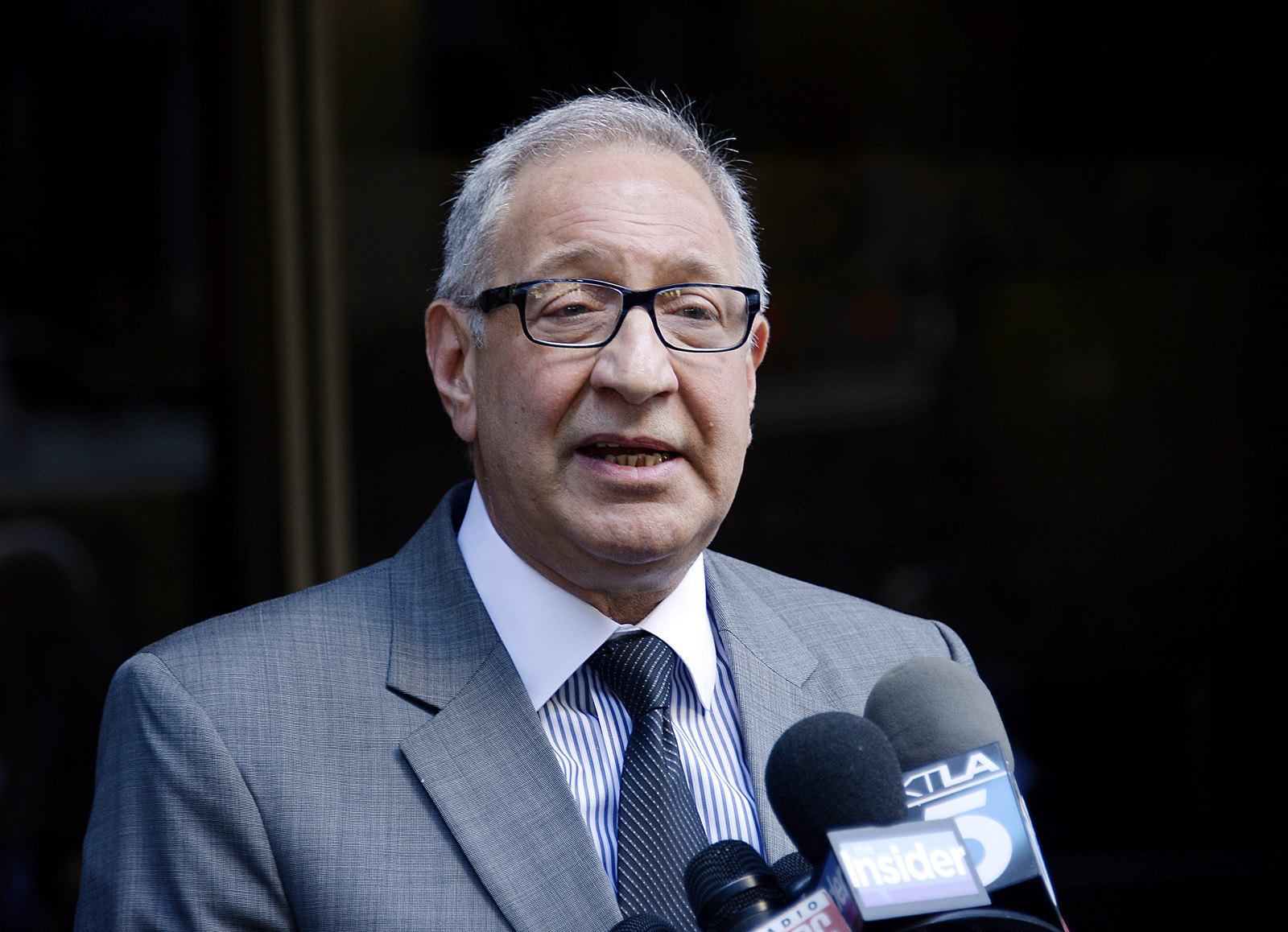 During the interview, Lady Gaga implied that she was sexually assaulted when she was 19 by someone 20 years older than her, after which Geragos tweeted, "Guess who rapist is?" When someone replied, "Lukasz," Geragos replied "#bingo."
Dr. Luke said he had never even met Lady Gaga at the "relevant time," and the details relayed by the pop star in the interview did not match him.
The lawsuit also notes that Lady Gaga denied through her reps that she was talking about Dr. Luke.
The case remains ongoing.
JUNE 2015
Kesha's lawsuit in California was put on hold pending the outcome of the New York case regarding the contractual dispute.
JULY 2015
Kesha filed a counterclaim to Dr. Luke's New York lawsuit, citing his alleged history of abuse against her, while also demanding that their contract be terminated.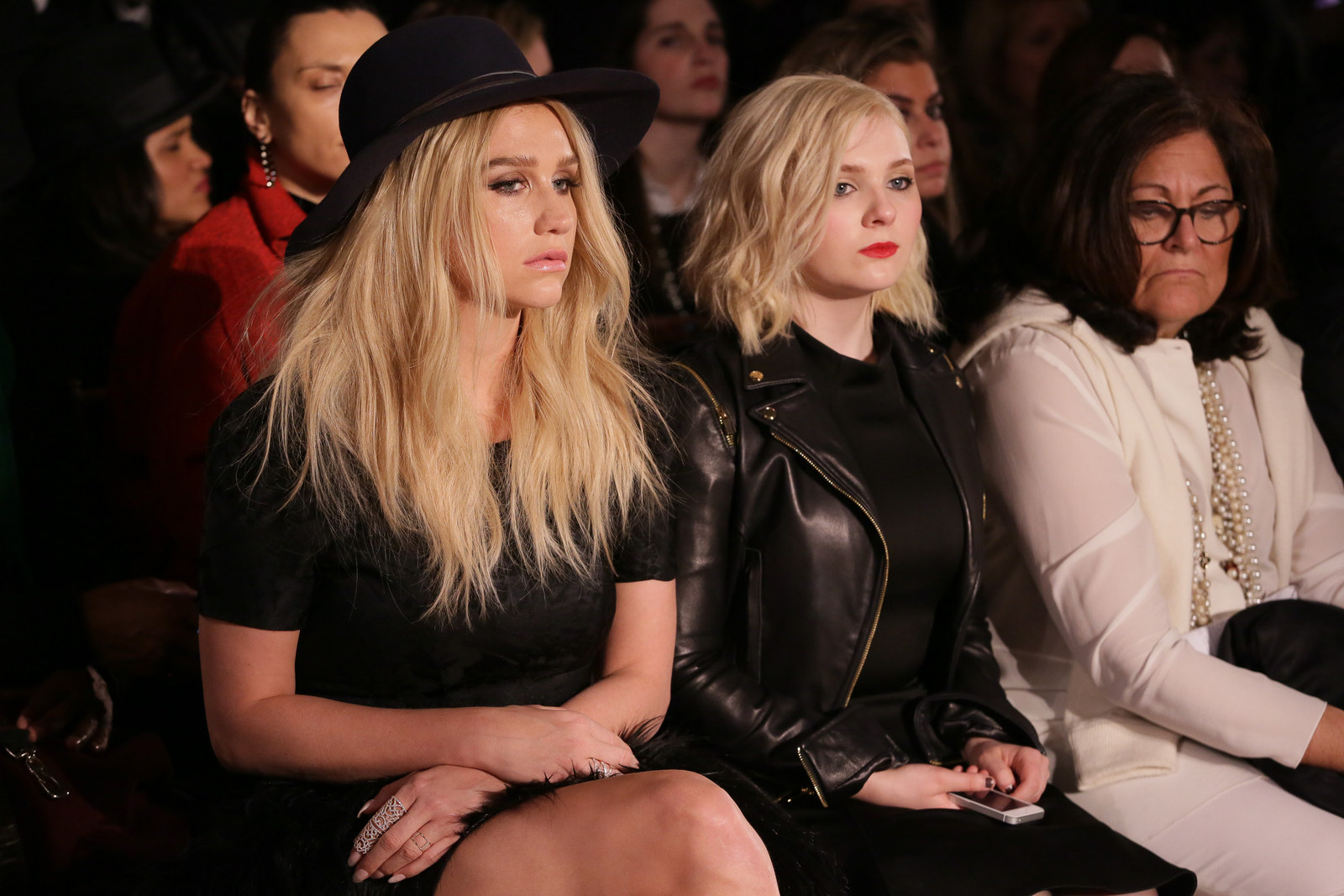 SEPTEMBER 2015
On Sept. 18, Kesha filed a motion for her request for a preliminary injunction, arguing that her career will be irreparably harmed if she isn't allowed to break from Dr. Luke.
Kesha claimed in other legal filings that she could not work with Dr. Luke out of fear for her safety, citing "heinous acts of abuse" against her.
Dr. Luke's legal team, however, countered that Kesha's claims "are nothing more than smoke and mirrors" and part of a concerted effort to destroy the producer's reputation and force him to capitulate to the singer's demands. His attorneys also argued that Kesha has yet to provide any definitive facts regarding her allegations, including dates and locations where the alleged abuse occurred.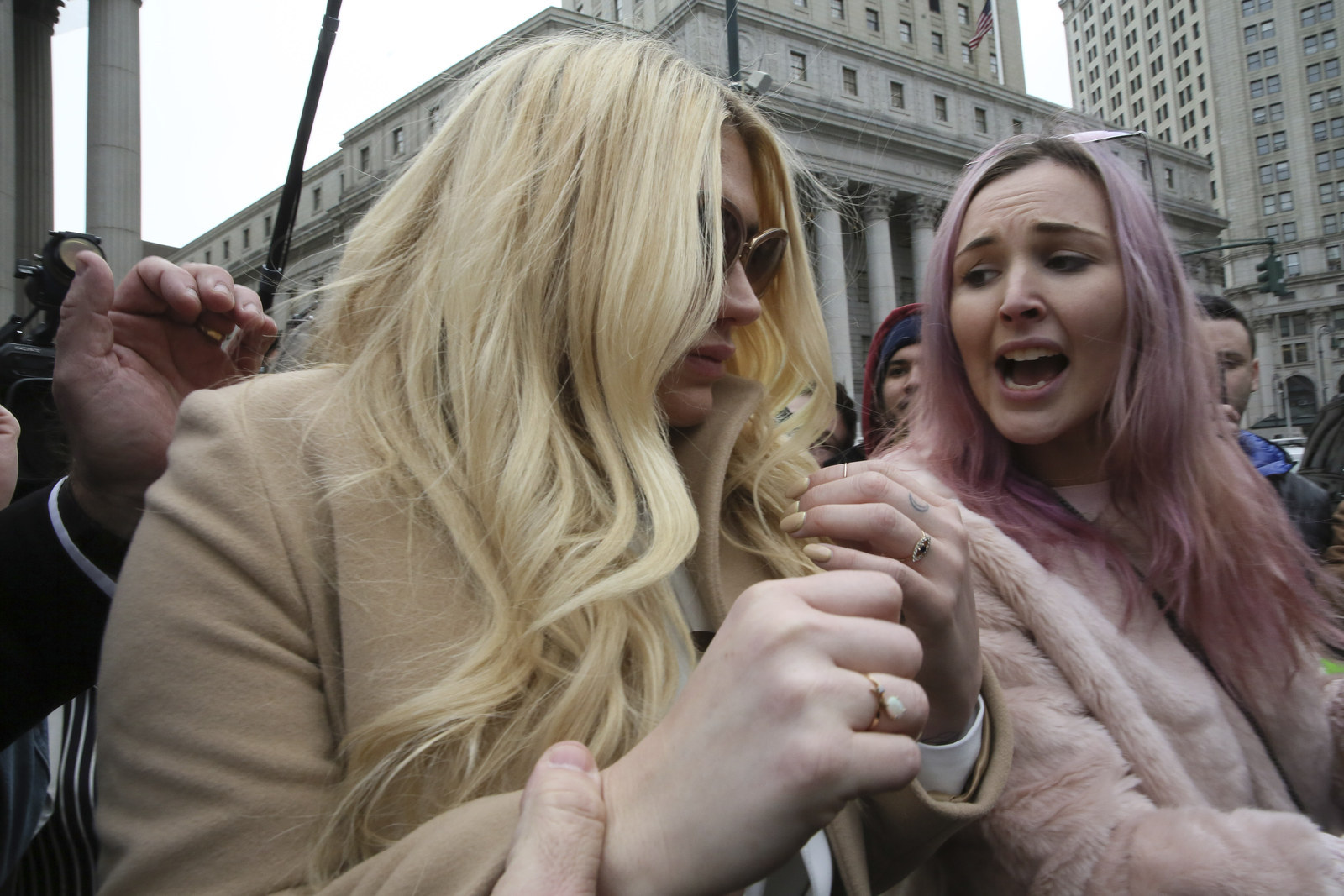 FEBRUARY 2016
Kesha's legal case suffered a blow on Feb. 19 when a judge sided with Dr. Luke and Sony on the matter related to her contract, citing, in part, a lack of evidence to back up her sex abuse claims.
"I've read feet, feet of papers," Manhattan Supreme Court Judge Shirley Kornreich told Kesha's legal team in court. "There is not one piece of paper from a doctor saying this .... Even though you claim [Kesha] has all kinds of physical problems, trauma — nothing, under seal or otherwise. There are no hospital records. There is nothing here."

The judge also noted that Sony had pledged to allow her to work with other producers.
Even so, Kesha's attorney claims Sony won't do enough to promote her work.
MAY 2016
The next hearing in the New York case is scheduled for May 5, with the judge asking Kesha's attorneys to file specific documentation to back up their claims of an abusive 10-year "course of conduct."
The next hearing for the California case is scheduled for May 16.