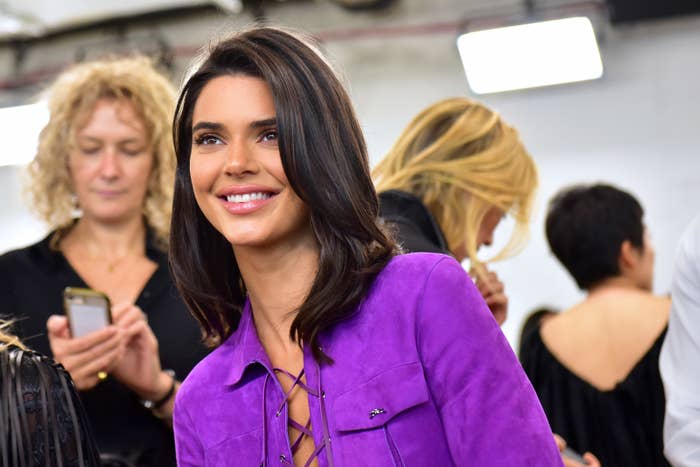 Kendall Jenner's alleged stalker was ordered to stay away from the supermodel for five years on Friday after being caught on her property twice.
John Ford, 37, was arrested Oct. 16 for trespassing on Jenner's property and was being held in custody in lieu of $30,000 bail. He was also arrested at her house in July and convicted of trespassing.
After Ford's latest arrest, Jenner tweeted her frustration with TMZ, blaming them for providing stalkers a road map to her property. On Twitter, she responded directly to a video narrated by the site's founder, Harvey Levin, that showed Jenner's home from the street and described how Ford had previously entered the property by taking a path that "scales the back mountain where there is apparently no security."
Levin in the video does not mention Jenner's address, but describes her neighborhood as "a beautiful gated community [with] multimillion-dollar homes." A TMZ spokesperson responded by saying they merely reporting on a "public criminal case" and that they never identified Jenner's location.
Jenner moved into the house after another man was able to gain access to her Hollywood Hills home in 2016 and accost her as she sat in her car. "I've ever been so scared in my life," she testified in court, after the 25-year-old man maneuvered past her security gate and pounded on her car windows.