Kendall Jenner Blames TMZ For Contributing To Her Stalker Problem
Jenner tweeted that the website was putting her "life in danger" by allegedly revealing her address after a serial stalker was rearrested at her home.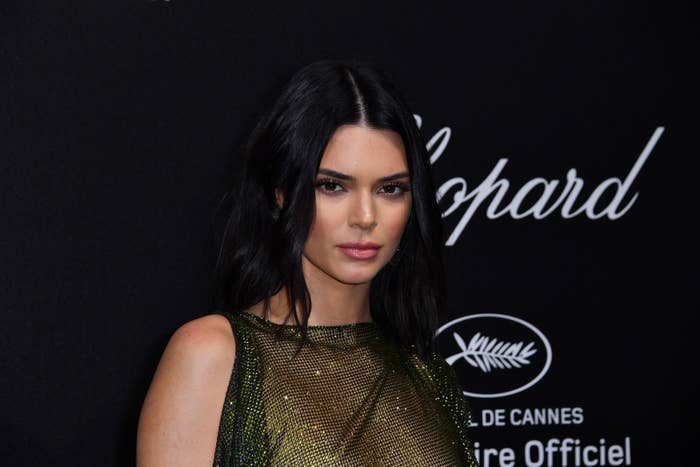 Kendall Jenner lashed out at TMZ on Thursday, accusing them of releasing her "exact address" and "putting her life in danger" after a serial stalker was arrested at her Los Angeles home.
John Ford, 37, was arrested at 8:40 a.m. Tuesday for trespassing on Jenner's property, Los Angeles Police said. He is currently being held in custody with his bail set at $30,000.
Ford was previously was arrested in July at the very same property and convicted of trespassing. He was ordered to stay away from Jenner and her home.
Jenner tweeted at TMZ, directly responding to a video narrated by the site's founder, Harvey Levin, that showed Jenner's home from the street and described how Ford previously entered Jenner's property by taking a path that "scales the back mountain where there is apparently no security and ends up by her swimming pool."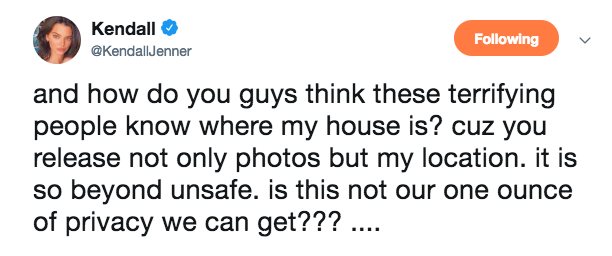 A TMZ spokesperson responded by saying, "we reported on a public criminal case that has been filed against this individual, we never reported on her location."
Levin in the video does not mention Jenner's address, and describes her neighborhood as "a beautiful gated community [with] multimillion-dollar homes."

Jenner moved from a house in Hollywood Hills after a man who was homeless was able to confront her in her car. In 2016, she testified in court that she had "never been so scared in my life" after a 25-year-old man maneuvered past her security gate and pounded on her car windows.