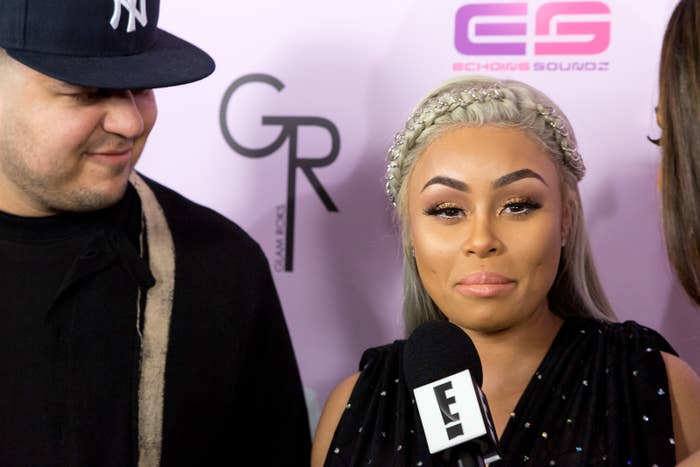 Kris Jenner and Kim Kardashian are firing back at Blac Chyna's allegations that they are responsible for E!'s decision to not order a second season of the Rob & Chyna reality show. Instead, they argue in court papers that Chyna is the one responsible for the show's demise.
The family is asking a judge to dismiss Chyna's lawsuit, which alleges that they defamed her and wrongfully interfered with the filming of the show's second season. In the Dec. 21 Los Angeles court filing, attorneys for the Kardashian clan argue that filming a second season was impossible after Chyna secured a domestic violence restraining order against ex-fiancé Rob Kardashian, which prevented him from "directly or indirectly" contacting or being near her.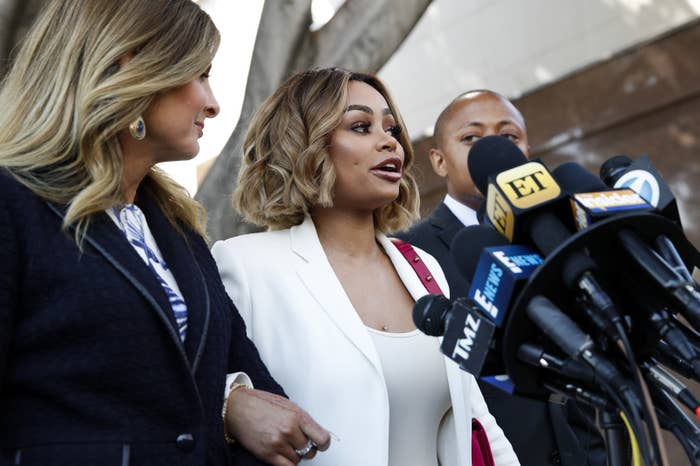 Chyna secured the court order after Rob posted explicit pictures of her on social media and was allegedly abusive.
Chyna's attorney, Lisa Bloom, said the decision to cancel the show was made months earlier.
"We allege the show was canceled due to the interference of the Kardashian family after Chyna ended the abusive relationship," she said. "We are confident that we will prevail on this motion and at trial."

Chyna originally filed her lawsuit against Kris Jenner and her five daughters — Kim, Kylie, Khloé, Kendall, and Kourtney — on Oct. 17, claiming they wrongfully interfered with the filming of a second season of Rob & Chyna and defamed her. Chyna later dropped the claims against four of Rob's sisters, but kept them against Kris Jenner and Kim Kardashian.
Chyna filed the claim roughly two weeks after Rob Kardashian filed his own lawsuit accusing her of using him and his family for financial gain.

In Chyna's lawsuit, she points to an episode of Keeping Up With the Kardashians that aired on April 23, in which Kim explained her concerns about Rob & Chyna continuing to film.
"No one feels that they should fuel this bad, unhealthy energy by filming a second season," she says.
Chyna said those comments show that the Kardashians were trying to prevent her from competing against the "Kardashian-Jenner women as an entrepreneur and social media influencer." Chyna also alleges that the Kardashians falsely claimed that she left her newborn child, Dream, at home while she went to party.
Attorneys for the Kardashians argue that their clients can't be sued for expressing concern for a loved one. And Chyna was never defamed regarding the party because the statement is "substantially" true: Chyna, they say, did leave Dream at home with a nanny to go to a nightclub for a public appearance.
A hearing will be held on Jan. 18 on whether to dismiss Chyna's lawsuit.