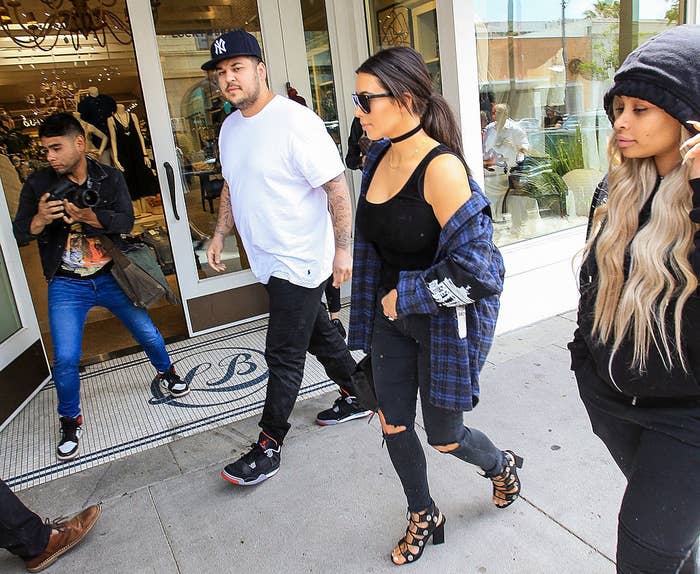 The public response from the Kardashian family to Blac Chyna's allegations this week that Rob physically abused her came not in the form of a statement, social media post, or on-camera interview. Instead, ABC News was sent a photograph of the nondisclosure agreement Chyna signed in 2016, a legally binding document in which she agreed not to disclose anything about anyone on the ever-growing Kardashian family tree.
Reaction on social media widely interpreted it as part clapback, part thinly veiled threat. Experts BuzzFeed News talked to said it was probably more of the latter, and effective at that.
"It's actually a pretty genius response," said James Sammataro, an entertainment attorney with more than 18 years of experience. "Rather than just give a 'no comment,' which does nothing, this is essentially a 'no comment' with a veiled threat behind it."
In fact, the first public address from the Kardashian clan didn't come until Friday, when Caitlyn Jenner was filling in as a co-host on The View, which had scheduled none other than Chyna's attorney, Lisa Bloom, as a guest to discuss revenge porn.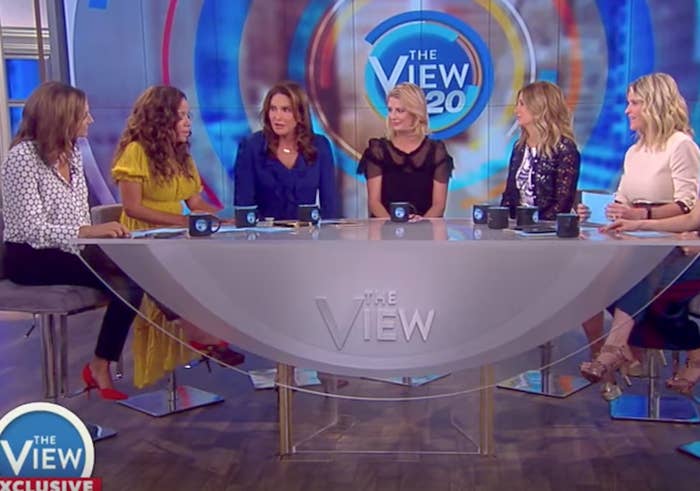 "We have had to deal with this obviously in our family," Jenner said. "I don't know the Blac Chyna–Rob thing. Rob was stupid for doing that and he kind of apologized."
Asked if she was surprised by Rob Kardashian's behavior, Jenner responded, "Yes."
"Guys, I know — I used be over on that team — can be really stupid, OK, and do stupid things," she added.
The photo of the nondisclosure agreement, commonly known as an NDA, was in response to Chyna's July 10 appearance on ABC's Good Morning America, where she and Bloom blasted her ex for a raging tirade just days earlier in which he posted explicit photos of Chyna on Instagram and Twitter.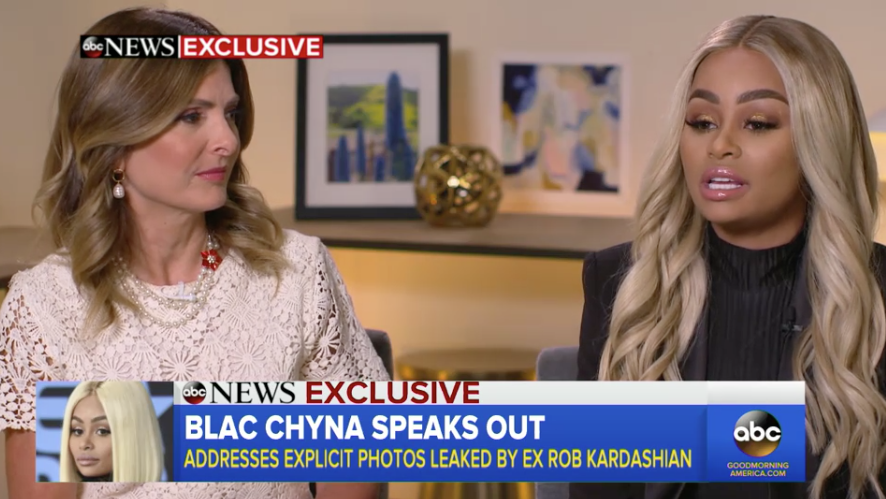 Bloom insisted it was an open-and-shut case of illegal revenge porn, and hours later, Chyna would emerge victorious from a Los Angeles courtroom with a temporary restraining order against Kardashian, after also alleging that in addition to cyberbullying, he was physically abusive and controlling.
The very public accusations had people wondering: Would the Kardashians make good on their threat? And could they if they even wanted to?
According to the terms of the NDA posted by ABC, Chyna was prohibited from discussing any information about Rob, as well as the entire Kardashian family, including Kris, Kourtney, Kim, Kendall, Kylie, Scott Disick, Kanye West, Lamar Odom, Mason, Penelope, and Reign Disick, North and Saint West, and Caitlyn Jenner.
That they sent ABC News a copy of the NDA "speaks volumes," said Sammataro, who heads up the firm Stroock & Stroock's entertainment practice.
NDAs are commonplace in Hollywood, where information — particularly about the uber-wealthy and famous — is a form of currency and power. Everyone, from the manager to the personal assistant down to the cook and housecleaner and even a casual visitor, is typically made to sign ironclad NDAs. Kris Jenner is known to keep a stack of them handy on a table near the entrance to her house.
While there are concerns that people in a celebrity's life could try to monetize personal information via blackmail, the tabloids, or even an unauthorized biography, a major fear today is that someone with a high profile could be painted in an unflattering light, possibly damaging their image or brand, Sammataro said.
"NDA agreements exist so you can control your narrative," he said.
What NDAs can't do is prevent people from reporting an alleged crime, filing a court action, or, as in this case, seeking a restraining order.
"I think the insinuation that [Chyna] is in violation is, again, a bit absurd," said Lisa Houlé, a defense attorney who worked for 15 years as a Los Angeles County prosecutor. "She is talking about the legal issues that are clearly being dealt with in the court system. She is not going beyond those legal issues and what she claims in the restraining order that he did to her, and I would really be shocked if they pursued it."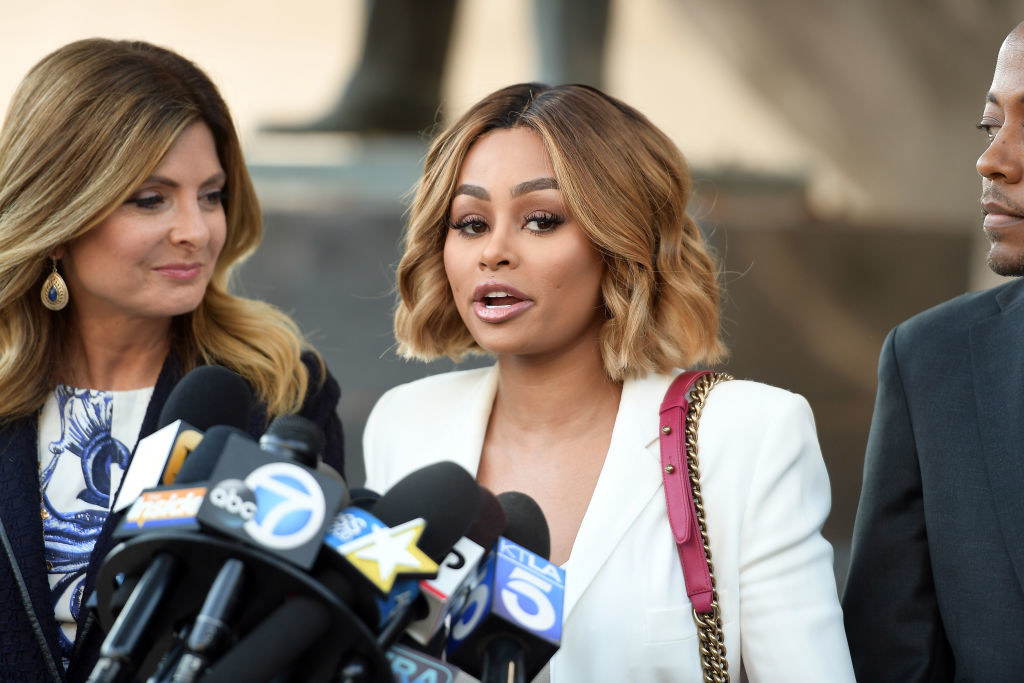 Even if the Kardashians decided to push ahead with a civil claim against Chyna, attorneys BuzzFeed News spoke to agreed that they would run the risk of it backfiring.
"That would just open up such a huge can of worms of all the things we haven't heard Blac Chyna say — the real secrets she has, those would all come spilling out," said Tamar Arminak, an attorney who has represented Amanda Bynes and Nicole Richie.
BuzzFeed News reached out to Kim Kardashian's rep, who according to ABC provided the NDA, but was directed to Rob Kardashian's attorney, Robert Shapiro. He declined to comment for this story, referring instead to his previous public comments regarding his client's contrition and wish to move forward.

However, Arminak said Chyna was well within her First Amendment rights to not only report the allegations, but also to talk about what she had already filed in court.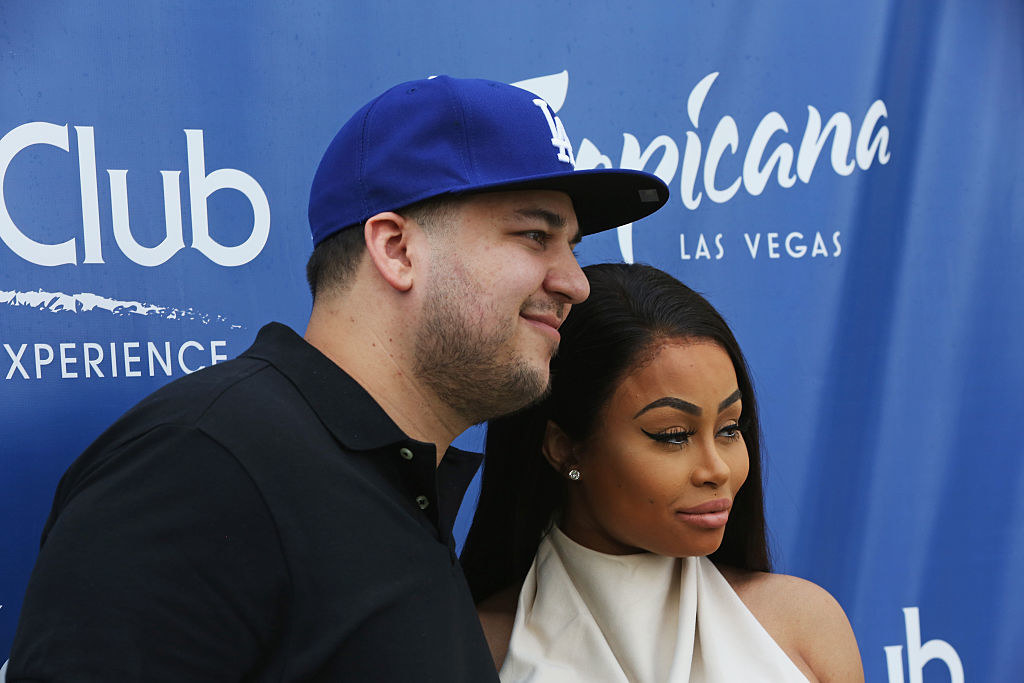 Though the Chyna interview aired on Monday, July 10, she actually filed her restraining order request on the prior Friday, meaning it was technically part of the public record. It just wasn't processed and released until that Monday.
Still, Arminak said the NDA sends a clear message: Chyna should be careful about not speaking about anything unrelated to her case, such as dishing secrets or dirt on the Kardashians.
Basically, everyone with a stake in the outcome of the legal battle is making their lines in the sand known, experts said.
"I think this all kind of a game of risk — everyone is kind of accumulating their ammunition and putting it near the border," Sammataro said of the NDA's public airing, as both sides are no doubt negotiating behind closed doors.
"I suspect you will see some sort of financial settlement in the form of some sort of coparenting with the child with some sort of economic terms," he added. "I would be really surprised if you see a lawsuit that is separate from the dissolution of their current relationship."