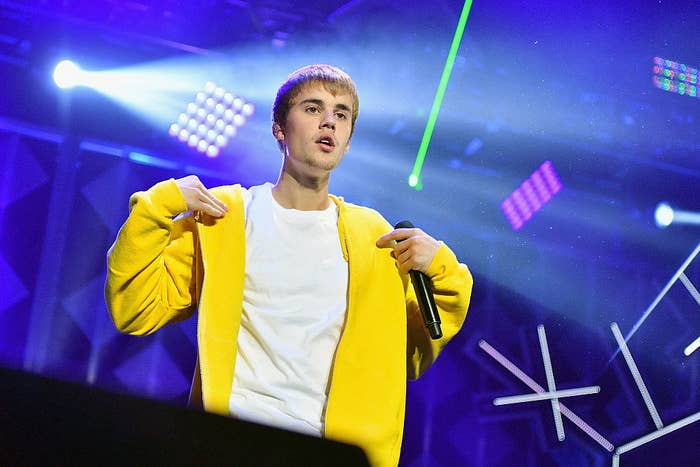 A new lawsuit alleges Justin Bieber spouted off racial epithets while he physically assaulted a man who took his photo at a hotel in Cleveland.
According to the lawsuit first reported on by the Blast, Rodney Tobias Cannon alleges the altercation began when Bieber reached over and took his $500 Versace sunglasses without permission and put them on while at the Westin Hotel in June 2016. Cannon alleges that after he took a picture of Bieber wearing them, the singer became incensed and demanded the photo be deleted. When Cannon refused and attempted to walk away, he alleges Bieber grabbed his shirt and punched him repeatedly.
Cannon says in his lawsuit that he was able to subdue Bieber, but while he was holding the singer, he was punched in the head by an unnamed individual who he believes was part of the singer's security detail. He also alleges that during the altercation Bieber used "racial epithets," although he doesn't specify which ones.
Cannon claims he has suffered mental and emotional injuries due to the altercation and is suing for the cost of his sunglasses and for loss of wages.
Bieber's attorney did not immediately respond to BuzzFeed News' request for comment.
His manager, Scooter Braun, called the allegations "completely false" in a series of tweets Thursday night, saying that Cannon has been trying to get money from Bieber for several years.
"It is disgusting to me to see this man lie and try to bring race into a situation to scare us into a payment again," Braun wrote. "He never said these things before because they never happened. This is a smear tactic to get money and it's gross."