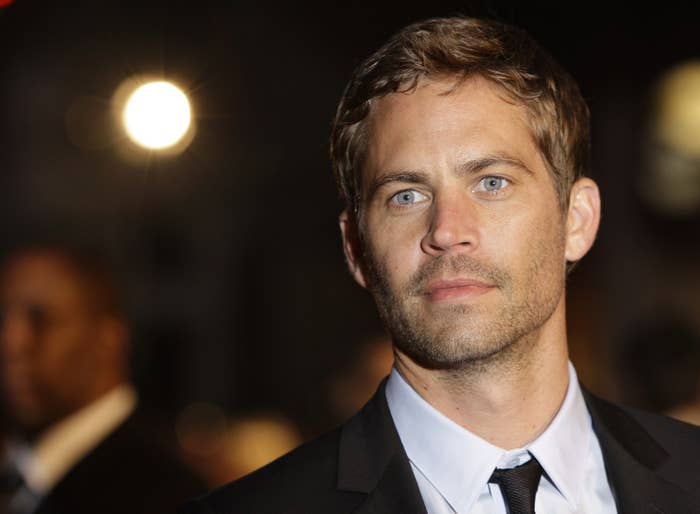 A federal judge tossed out a wrongful death lawsuit brought by the estate of Paul Walker's close friend, Roger Rodas, against Porsche.
Rodas' widow, Kristine, filed the suit against Porsche Cars North America in May 2014 after the Nov. 30, 2013 crash that killed her husband and the "Fast and Furious" star.
Judge Philip Gutierrez on Monday ruled there was no "competent evidence" presented that Rodas's death occurred as a result of wrongdoing by Porsche.
At the time of the crash, Rodas was driving a 2005 Porsche Carrera GT. Witnesses testified they saw the driver going "fast" and "sucking asphalt," according to court records. Investigators later determined the car was going between 70 and 90 mph at the time of the crash.

The car veered off the road, destroying a light pole and hitting three trees. It was engulfed in flames upon impact. Rodas's autopsy revealed he suffered three sets of injuries, each of which was independently fatal – dislocation of the skull from the spinal column, skull fractures, and multiple rib fractures and lung lacerations.
Kristine sued Porsche based on a product liability claim, saying the car had four defects — a failure of a suspension component, the absence of a crash cage, substandard side impact protection, and the the fuel cell was compromised.
Porsche asked the court to dismiss the claim, saying Rodas didn't present any evidence that the lack of those components played a role in his death. Porsche argued a crash cage couldn't have prevented Walker and Rodas from hitting each other, or the inside of the car. The carmaker also argued that there was no evidence that the fuel cell was compromised during crash, saying and it remained intact until late in the fire after Rodas' death.

Paul Walker's daughter Meadow is also pursuing her own lawsuit against Porsche.