Judge: "Empire" Star Terrence Howard's Ex-Wife Coerced Him Into Divorce Agreement
A Los Angeles judge voided the $1 million dollar alimony payments on Monday.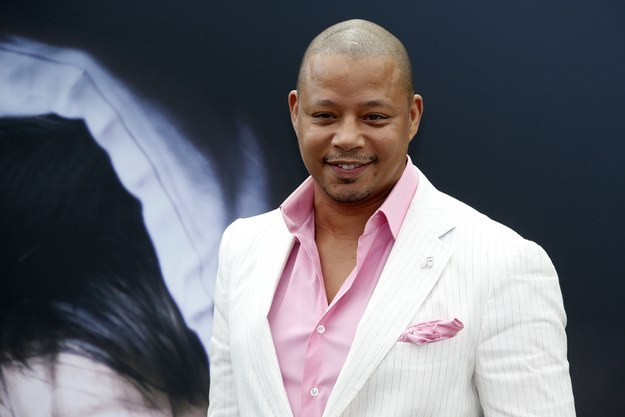 Empire star Terrence Howard's ex-wife coerced him into signing their divorce agreement, a Los Angeles judge ruled Monday before and voiding the contract.
Howard's ex-wife, Michelle, filed for divorce on Jan. 27, 2011. The divorce was granted on May 6, 2013 after a monetary agreement was reached after one mediation session.
The Hustle & Flow actor filed in May to get the agreement – which gave Michelle more than $1 million – tossed out, saying he was blackmailed into signing it.
Howard took the stand during the four-day trial earlier this month, at times very emotional. He testified he was fearful of his ex and played a tape in court where Michelle threatened him, saying "if he did not accede to her financial demands, she would engage in an unrelenting campaign to destroy his career," according to the ruling.
Howard's former sister in law, Yvonne Howard, also took the stand and testified that Michelle was threatening Terrence with revealing information about his past "sexual escapades and his sexual health."
The judge noted in his ruling that there was no signed agreement at the end of the single mediation session and there appeared to be communication between both parties during the 10 days after the mediation, which is against the rules.
Michelle wanted to present her side on the stand during trial, but the judge denied the request because before the trial started she didn't directly deny Howard's allegations that she blackmailed him.
Michelle argued that the couple's non-disclosure agreement prevented her from denying the allegations. But the judge didn't agree. "For these reasons, and as described in the proceeding, the court denied Michelle's last conceived attempt to reframe her defense to the agreement," the judge wrote.
The judge didn't side completely with Howard. He testified he did not give Michelle a sexually transmitted disease and that their relationship was violent – but that he only responded physically in self-defense. The judge said in the ruling that "the court finds that Terrence was not credible concerning the sexually transmitted disease; and he was not credible concerning his claimed self-defense."
"Terrence is a bully, but that doesn't mean he can't be bullied," the judgewrote. "Terrence has a unrelenting pattern of styling himself as the victim of rampant racism and unfair allegations about him."